Access Google BigQuery in Excel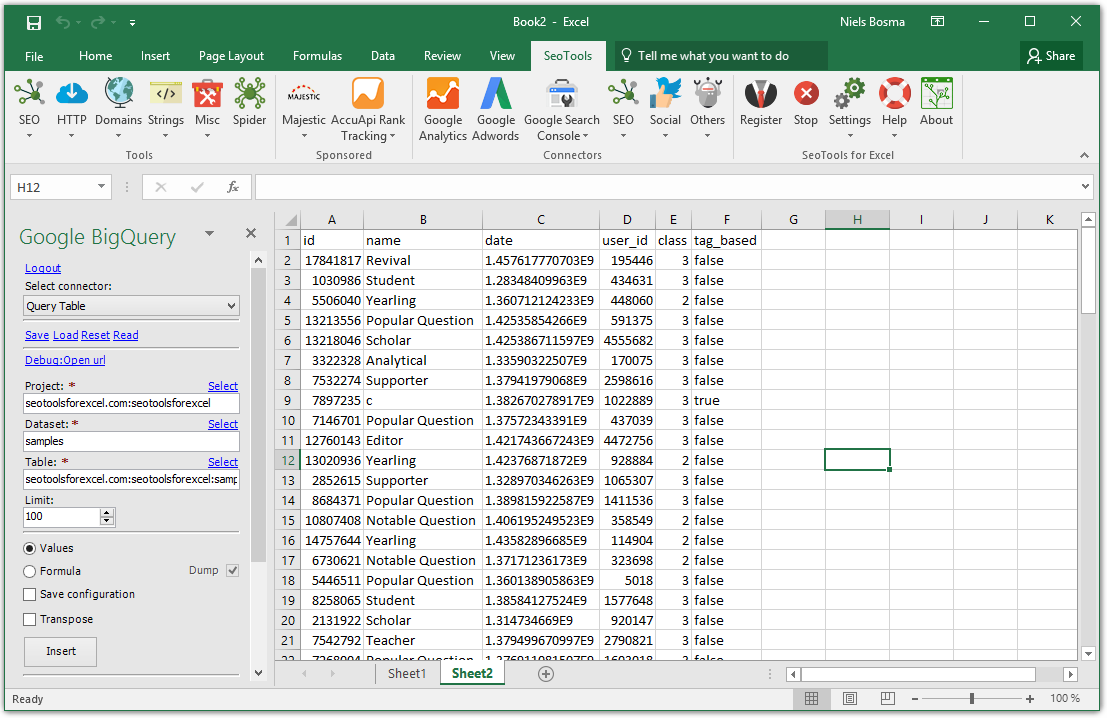 Purpose
Storing and querying massive datasets can be time consuming and expensive without the right hardware and infrastructure. Google BigQuery is an enterprise data warehouse that solves this problem by enabling super-fast SQL queries using the processing power of Google's infrastructure. Simply move your data into BigQuery and let Google handle the hard work.
Projects
Projects are top-level containers in Google Cloud Platform. They store information about billing and authorized users, and they contain BigQuery data. Each project has a friendly name and a unique ID.
Datasets
Datasets enable you to organize and control access to your tables. A table must belong to a dataset, so you'll need to create at least one dataset before loading data into BigQuery.
Tables
Tables contain your data in BigQuery. Each table has a schema that describes field names, types, and other information.
---
Contribute
This connector suite is open-sourced on GitHub.
---
See
Official Documentation
---