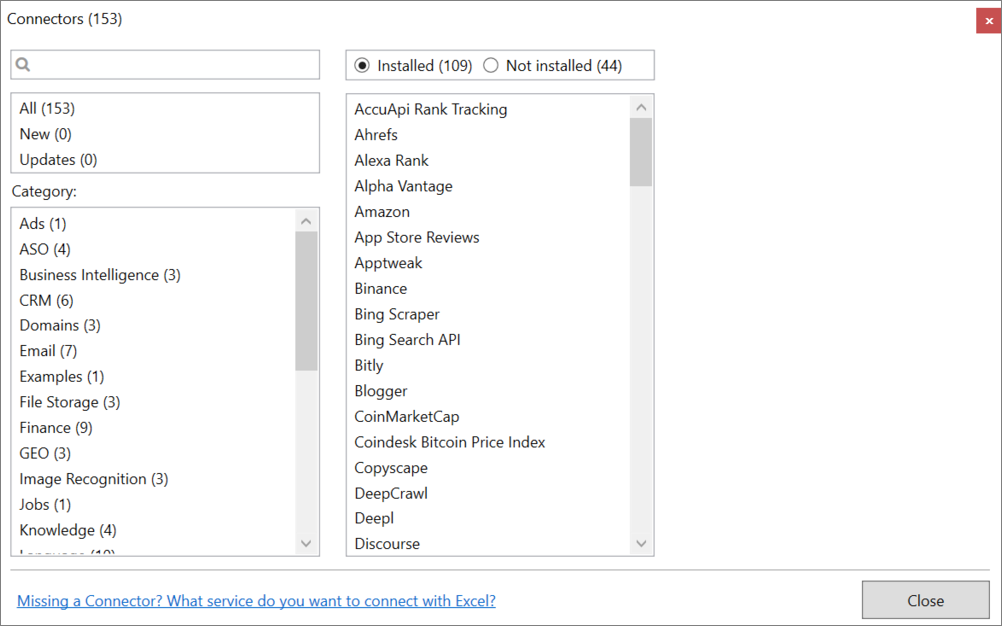 Purpose
The Connectors Manager, first introduced in SeoTools 8.0, lets you take control and tailor SeoTools according to your favorite services and areas of expertise. The connectors are organized in categories as well as searchable.
The Manager is available in the SeoTools main ribbon:

Add new Connectors
No need to wait for the next release. When a new service is integrated in SeoTools, it is automatically included in the manager.
Update Connectors
We continuously make improvements and update the connectors when the API:s change or when we get awesome suggestions via our UserVoice. When an update exists, you will get notified in the connector taskpane: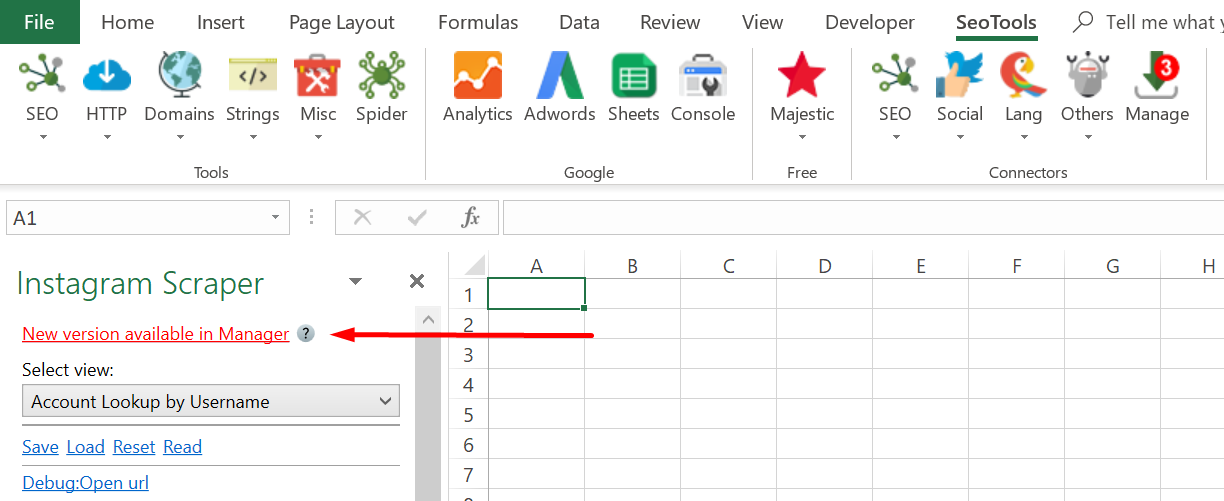 Click on New version available in Manager and the Manager will open up and browse to the specific connector. Click on Update.
Remove Connectors
Remove unused Connectors to streamline SeoTools. Perfect when your colleagues are using SeoTools for specific business purposes. If you need them in the future, they are available in the Connectors Manager.
Filtering
You can filter the connectors in the Manager by choosing either Installed or Not Installed to see which connectors you haven't added or came per-installed.


---
See
---