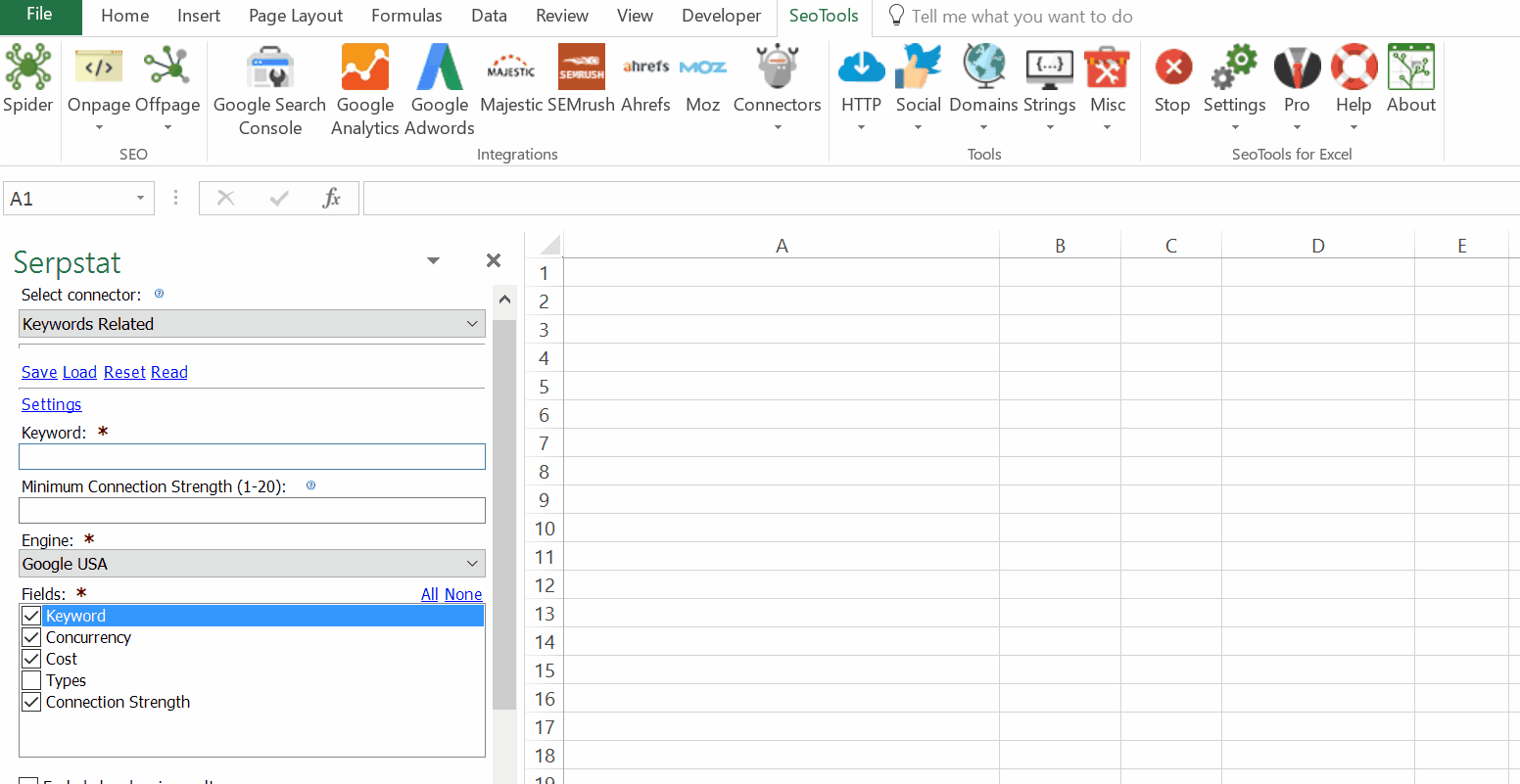 ---
Domain Features
Domain Keywords - Shows keywords a domain ranks for in Google top 100 search results. Filter by:

URL
Included Keywords & Excluded Keywords
Query Count Interval

Domain Unique Keywords - Shows unique keywords of a domain. Keywords that queried domain has in common with another domain are removed from the list.
Domain Competitors - Lists domain's competitors in top 20 Google search results.
Domain History - Provides you with the historical data on a domain's number of keywords and visibility.
Domain Summary - Provides you with the number of keywords domain uses in SEO and PPC, shows its online visibility and other metrics.
Domain Common Keywords - Shows common keywords of up to 3 domains.
---
Keyword Features
Keyword Advertising Report - Shows you ads copies that pop up for the queried keyword in Google paid search results.

Filter by Query Count Interval

Keyword Autocompletes - Lists autocomplete suggestions for the keyword you requested.

Keyword Summary - Provides you with the keyword overview showing its volume, CPC and level of competition.
Keyword Top Search Results - Shows you Google top 100 organic search results for the keyword you requested.
Keywords From Phrase - Uses a full text search to find all keywords that match the queried term. For every keyword found you'll see its volume, CPC and level of competition.

Filter by Query Count Interval

Keywords Related - Gives you a comprehensive list of related keywords whose SERP is similar to the one the requested keyword has.

Filter by Minimum Connection Strength
---
URL Features
URL Competitors - Shows the list of URLs that compete with a queried URL in organic search.
URL Keywords - Lists keywords that URL ranks for in Google search results.
URL Missing Competitors Keywords - Shows a list of keywords that competitors' URLs rank for in top-10 but that are missing from the queried page.
URL:s Within Domain - Returns the list of URLs within the analyzed domain. Also shows the number of keywords from top-100 for each URL.
---
Search Engines
The Following Engines are available from the Serpstat API:
Google USA
Google Great Britain
Google Australia
Google Russia
Google Canada
Google Bulgaria
Google Ukraine
Google South Africa
Google Lithuania
Google Latvia
Google Belarus
Google Kazakhstan
Yandex Moscow
Yandex Saint Petersburg
Yandex Ukraine
---
Access Token
To use the Serpstat connector you need an Access token which is available for Serpstat Users with at least Plan B Subscription Plan.
14-day free trial promo code (Enter code after free registration):
SeoToolsForExcel

---
Go to your Profile page and click the "Generate token" button:

Copy the generated Access Token and use it with SeoTools for Excel.
---
Contribute
This connector suite is open-sourced on GitHub.
---
See
Official Documentation
---