Working with arrays in Excel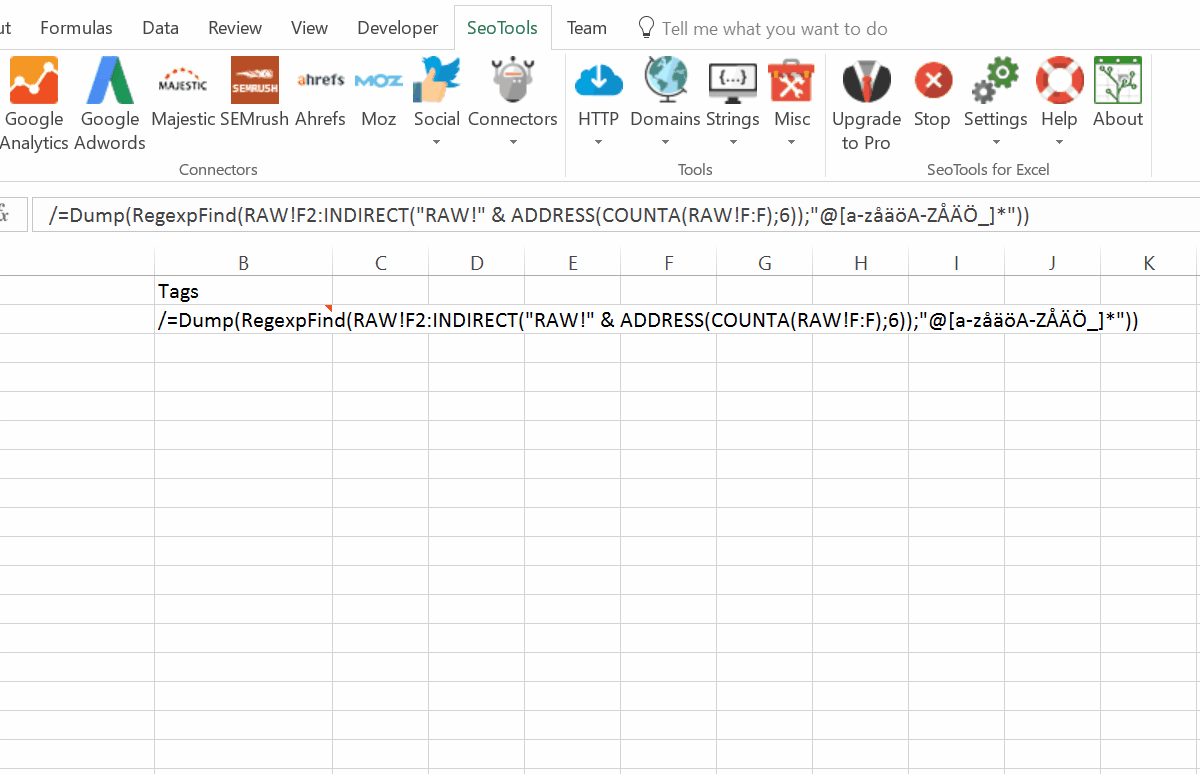 An array is a series of items that are of the same data type. Many functions in SeoTools like XPathOnUrl, JsonPathOnUrl and RegexpFindOnUrl return arrays.
---
Methods
To work with arrays in Excel your have some options:
Traditional
Select a range of [10Rows] x [1Columns] cells.
Press F2 to go into formula mode.
Type =XPathOnUrl("http://www.google.com/search?q=dogs&num=10","//h3[@class='r']/a","href")
Press CTRL+SHIFT+ENTER to make it a array formula.
Dump & DumpTo
There are two macro functions in SeoTools to simplify working with arrays in Excel:
---