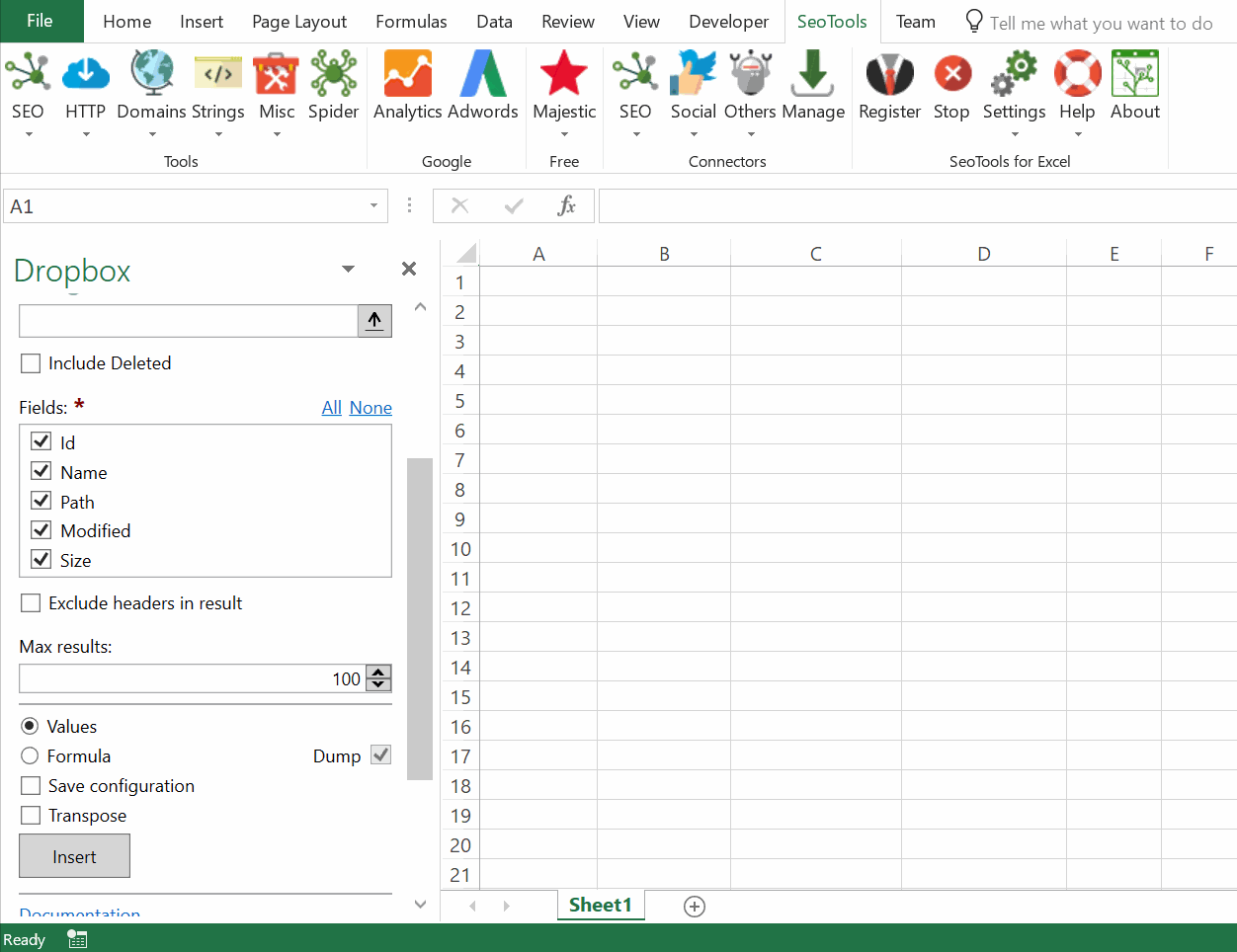 ---
List
Folders - Returns the contents of a folder
Shared Folders - Returns the list of all shared folders the current user has access to.
Received Files - Returns a list of all files shared with current user.
Search - Searches for files and folders.
Filtering
Listing folders and searching supports filtering the results according to the following regular expression:
(/(.|[\r\n])*)?|id:.*|(ns:[0-9]+(/.*)?)
Account
Info - Gets information about the user.
---
Add from Manager
The Dropbox Connector is available in the Connectors Manager in the top ribbon:


Head over to the File Storage and install Dropbox: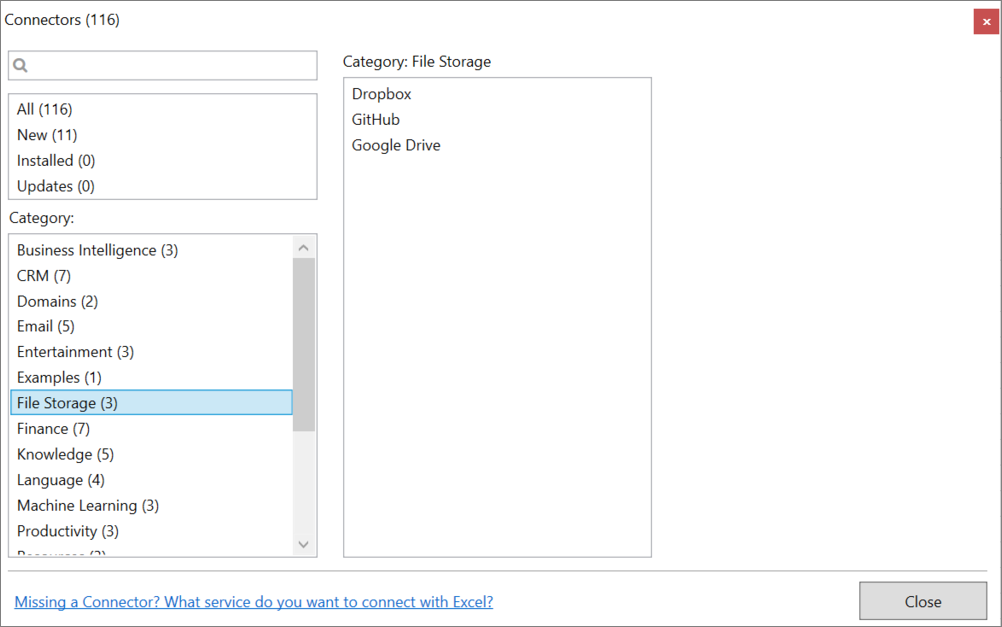 Get API Token
To use the Dropbox Connector you need a Dropbox account and a Token.
Head over to the Developer section and click "Create app".

On the next page, chose "Dropbox API" in step 1, "Full Dropbox" in step 2, and name your app in step

Scroll down and click "Generate Token".

Copy the token and paste it in the Settings field in the Connector menu.
---
Contribute
This connector suite is open-sourced on GitHub.
---
See
Official Documentation
Related Functions
Resources
---