Access W3C Validate in Excel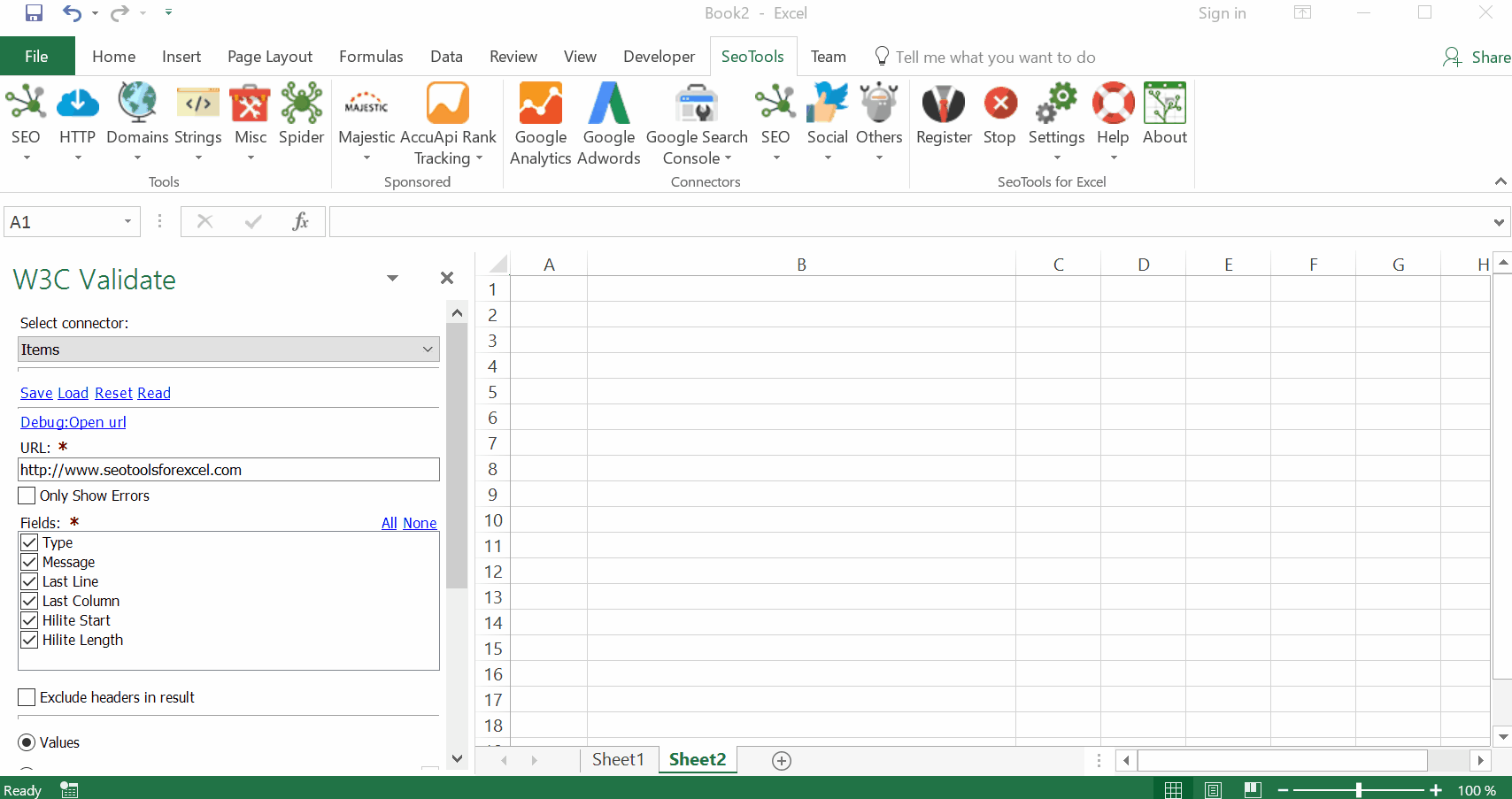 ---
Purpose
Validates the HTML of a page using W3C validation service and reports number of errors and warnings.
---
Validate
Extract the number of Errors and Warnings identified on a page.
Items
Extract a detailed list of all identified errors and warnings identified on a page. Available filters:
- Only show errors
---
Contribute
This connector suite is open-sourced on GitHub.
---
See
Official Documentation
---