Access TextRazor in Excel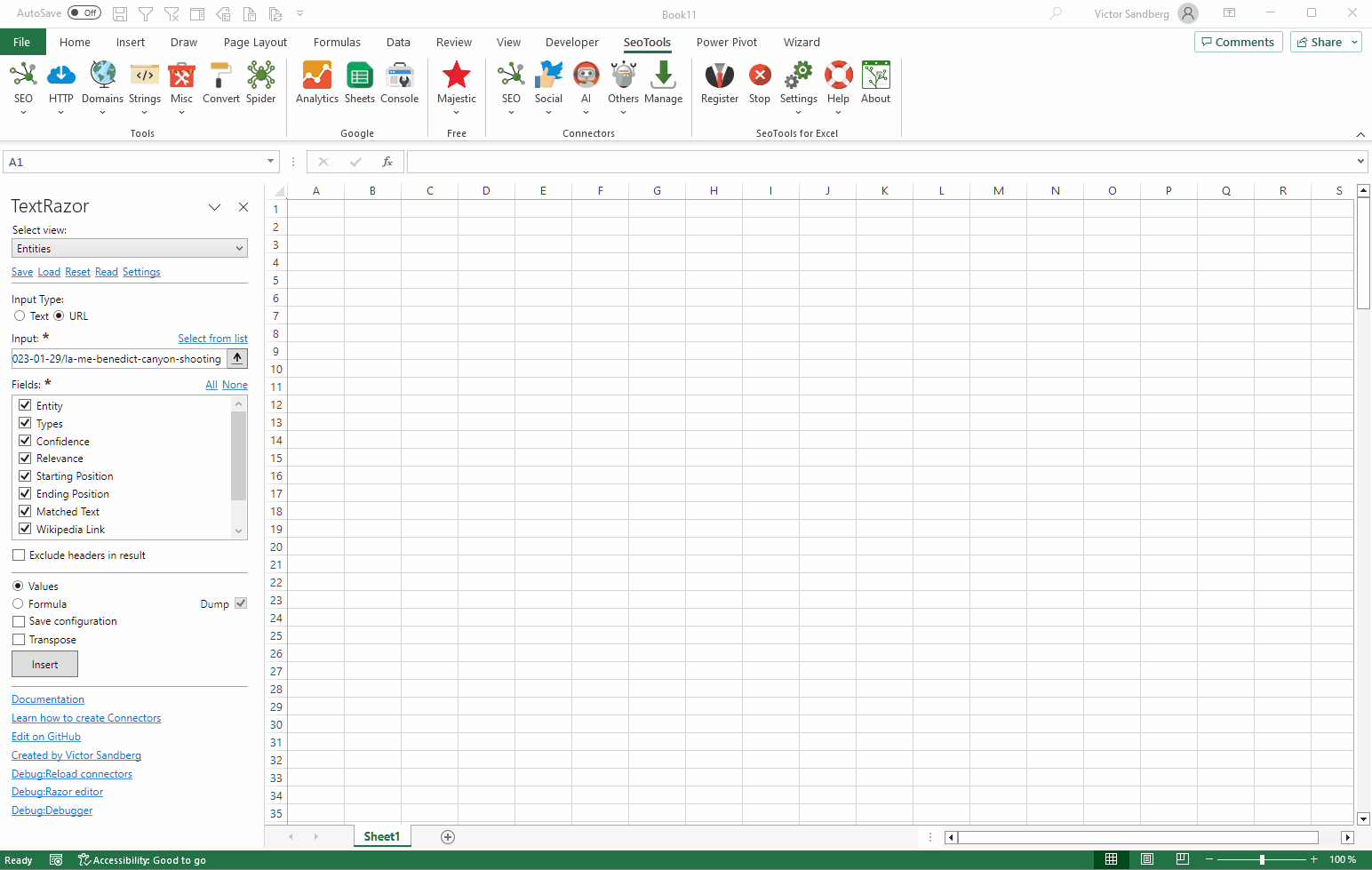 Purpose
The TextRazor connector provides powerful Natural Language Processing (NLP) tools to help you with text analysis.
Entities
Entity
Types
Confidence
Relevance
Starting Position
Ending Position
Matched text
Wikipedia Link
Freebase Id
CrunchBase Id
Topics
Label
Score
Wikipedia Link
Words
Stem
Lemma
Token
Part of Speech
Position
Starting Position
Ending Position
---
Access
Add from Manager
The TextRazor Connector is available in the Connectors Manager in the top ribbon:


Head over to the AI Category and install TextRazor: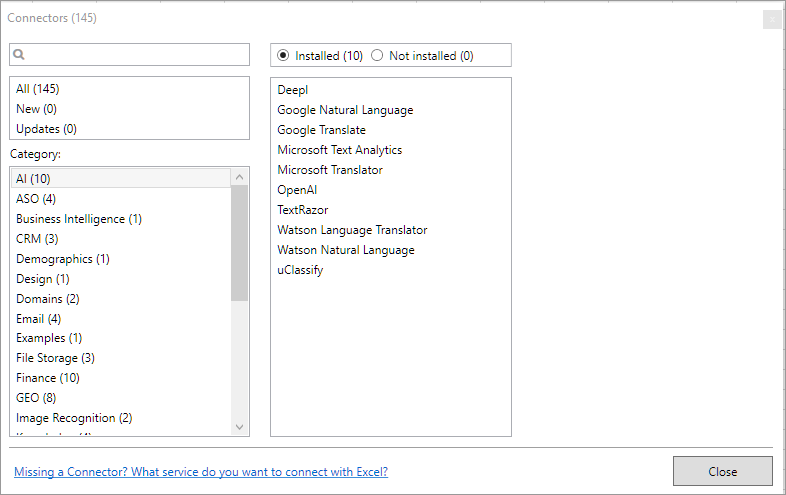 API Key
Sign up for an API key and paste the key in the Settings menu box.
---
Contribute
This connector suite is open-sourced on GitHub.
---
See
Official Documentation
Resources
---