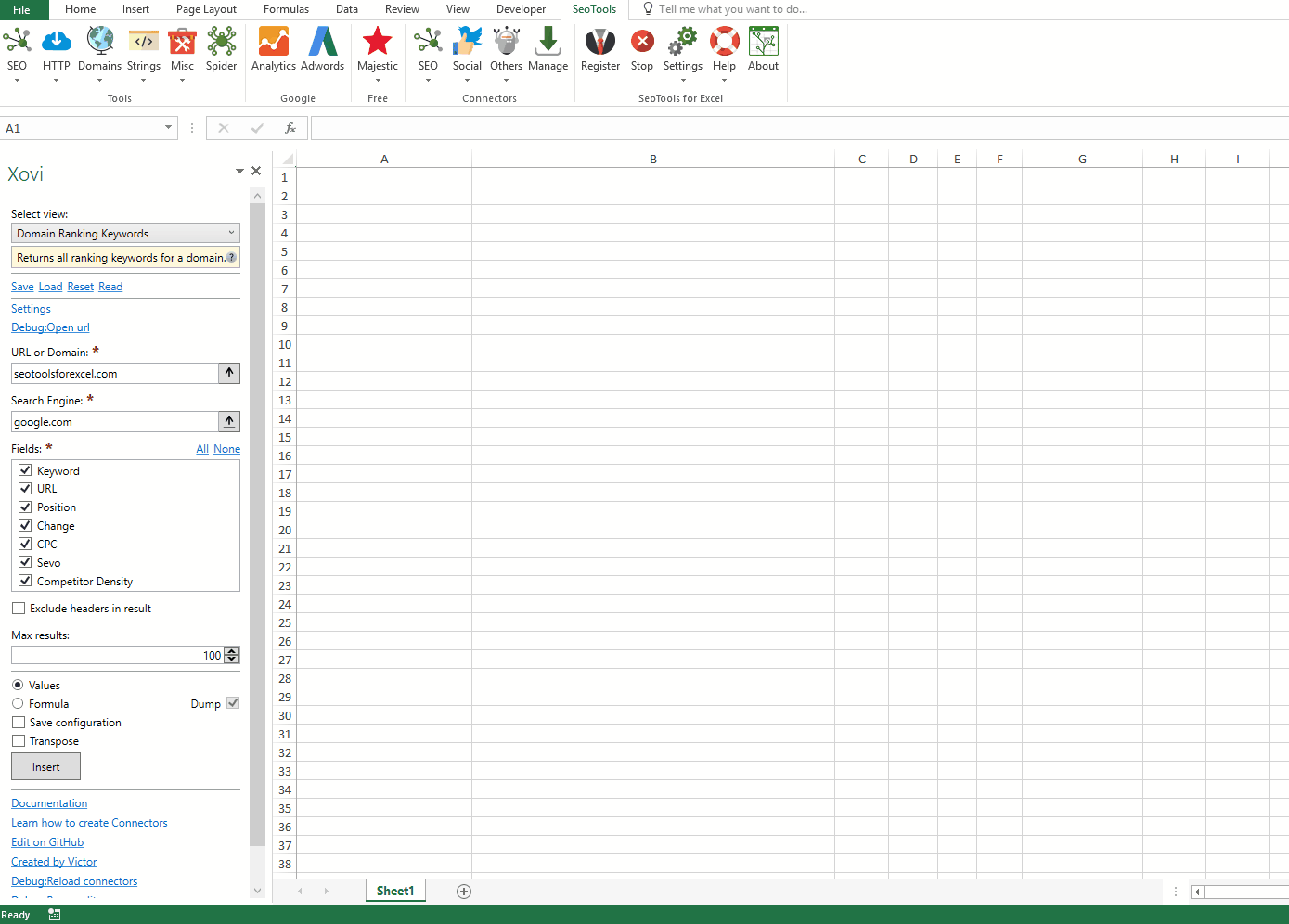 Keywords
Domain Ranking Keywords - Returns all ranking keywords for a domain and a search engine. Available metrics:

Keyword
URL
Position
Change
CPC
Sevo
Competitor Density

Project Keywords - Returns the created monitoring keywords from the daily crawling. Available metrics:

Keyword
Domain
Search Engine
Created
Results
URL
Rank
Position
CPC
Sevo

Keyword SERP - Returns the top 100 search results to installed keywords. Available metrics:

URL
Domain
Page
Position
Search Type

New Keywords - Returns the new ranking keywords of a domain within a searchengine.
Lost Keywords - Returns the lost keywords of a domain compared to the week before.
Domains
Ranking Distribution - Returns the ranking spread of a domain (number of keywords for which the URL ranks on Google SERPs 1 – 10).
Ranking Value - Returns the value of a domain calculated from position, searchvolume, CPC and trafficfactor to a certain time. Available filters:
OVI Trend - Returns the static OVI trend of a domain.
Project Keyword Trend - Returns the daily ranking trend of a keyword for a domain.
Engine Top - Returns the strongest domains within a searchengine ordered by OVI. Available metrics:

Current SEO Rank
Past SEO Rank
Absolute SEO Rank Diff
Relative SEO Rank Diff
Past Static OVI
Current Static OVI
Absolute Static OVI Diff
Relative Static OVI Diff
Past Keywords
Current Keywords
Absolute Keywords Diff
Relative Keywords Diff

Ranking Trend - Returns the keyword- and ranking-trend of a domain. Available metrics:

Date
Keywords
Rankings
Page One Keywords
Access
Add from Manager
The Xovi Connector is available in the Connectors Manager in the top ribbon:


Head over to the SEO Category and install Xovi: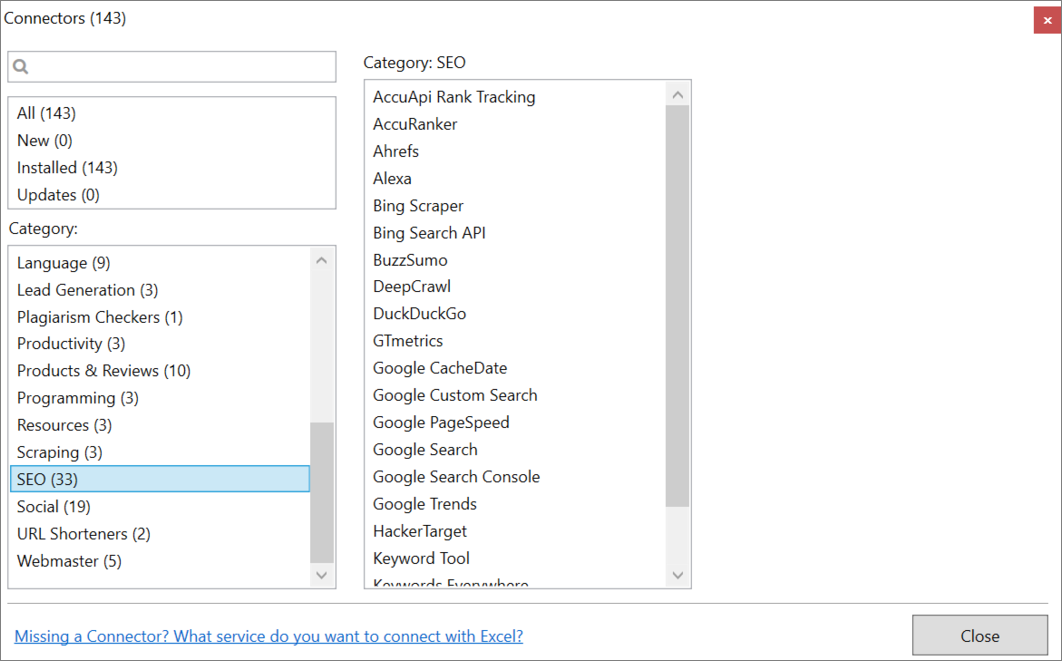 Get API key
To use the Xovi Connector you need an API key from the API Dashboard in your Xovi account. Scroll down on the page and copy the key and paste it in the Settings form in the Xovi Connector in Seotools for Excel.
---
Contribute
This connector suite is open-sourced on GitHub.
---
See
Official Documentation
Resources
---