Access BuiltWith in Excel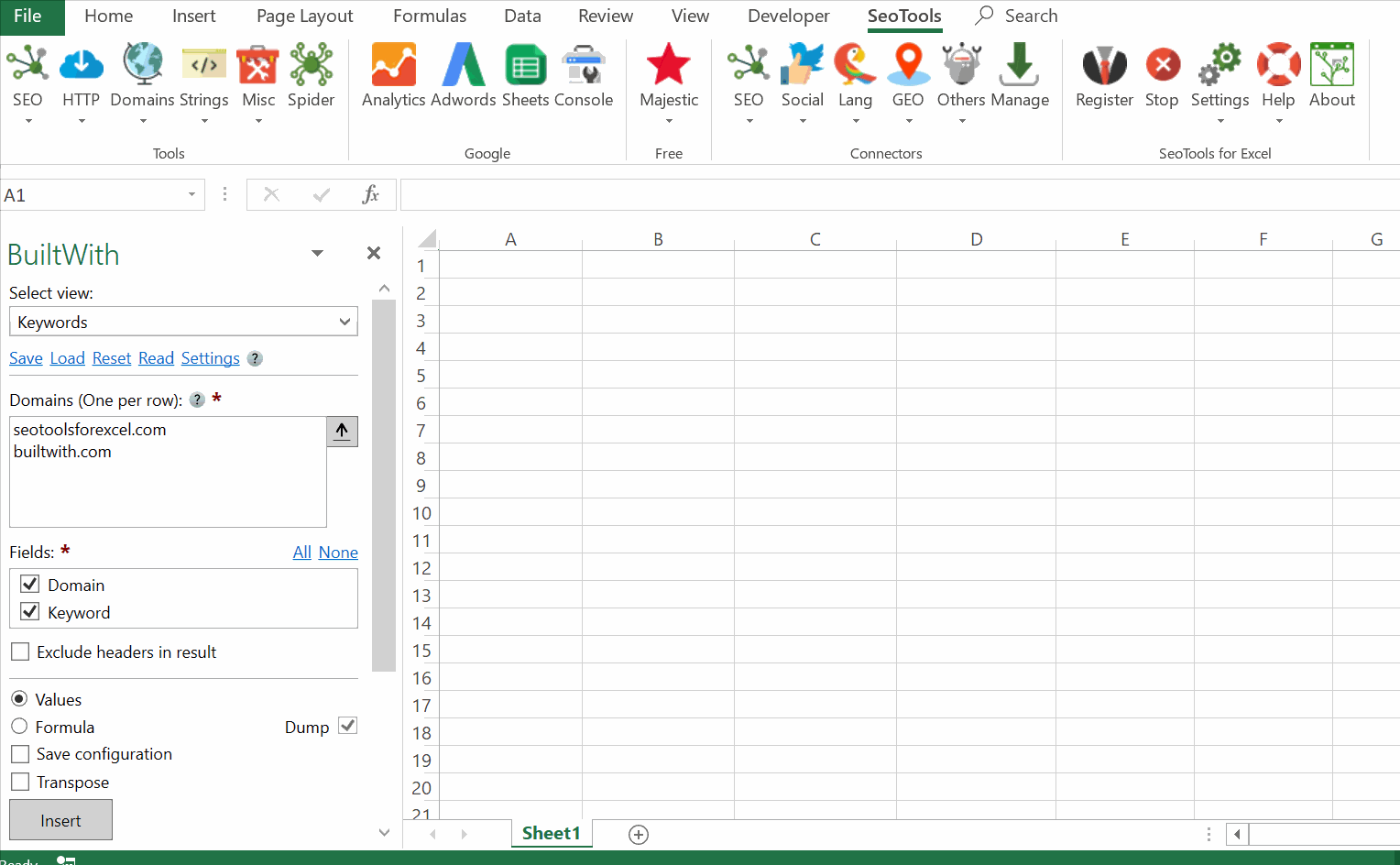 ---
Domains
Provides technical information and additional meta data about one or more domains.
Relationships
Get results of relationships between websites that show what sites are linked together, by what and for how long.
Keywords
Allows you to get access to keywords connected to websites.
Trends
Provides access to the technology trends data found on BuiltWith Trends.
Company to URL
Get domain name from the company name you supply.
---
Access
To use the BuiltWith connector you need an API key.
Paste the key in the BuiltWIth Settings window inside Seotools.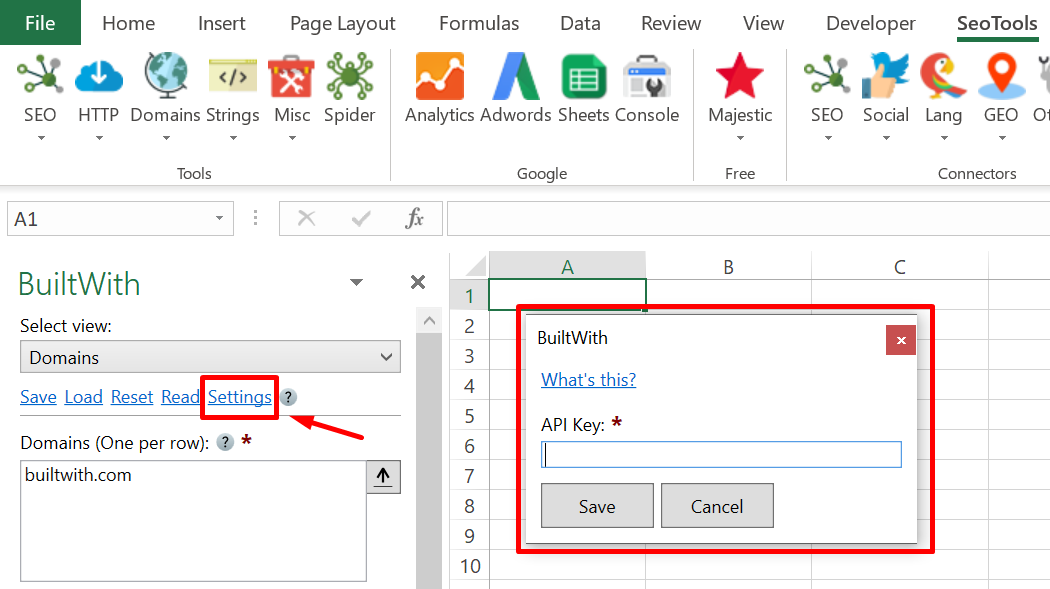 ---
Contribute
This connector suite is open-sourced on GitHub.
---
See
Official Documentation
Resources
---