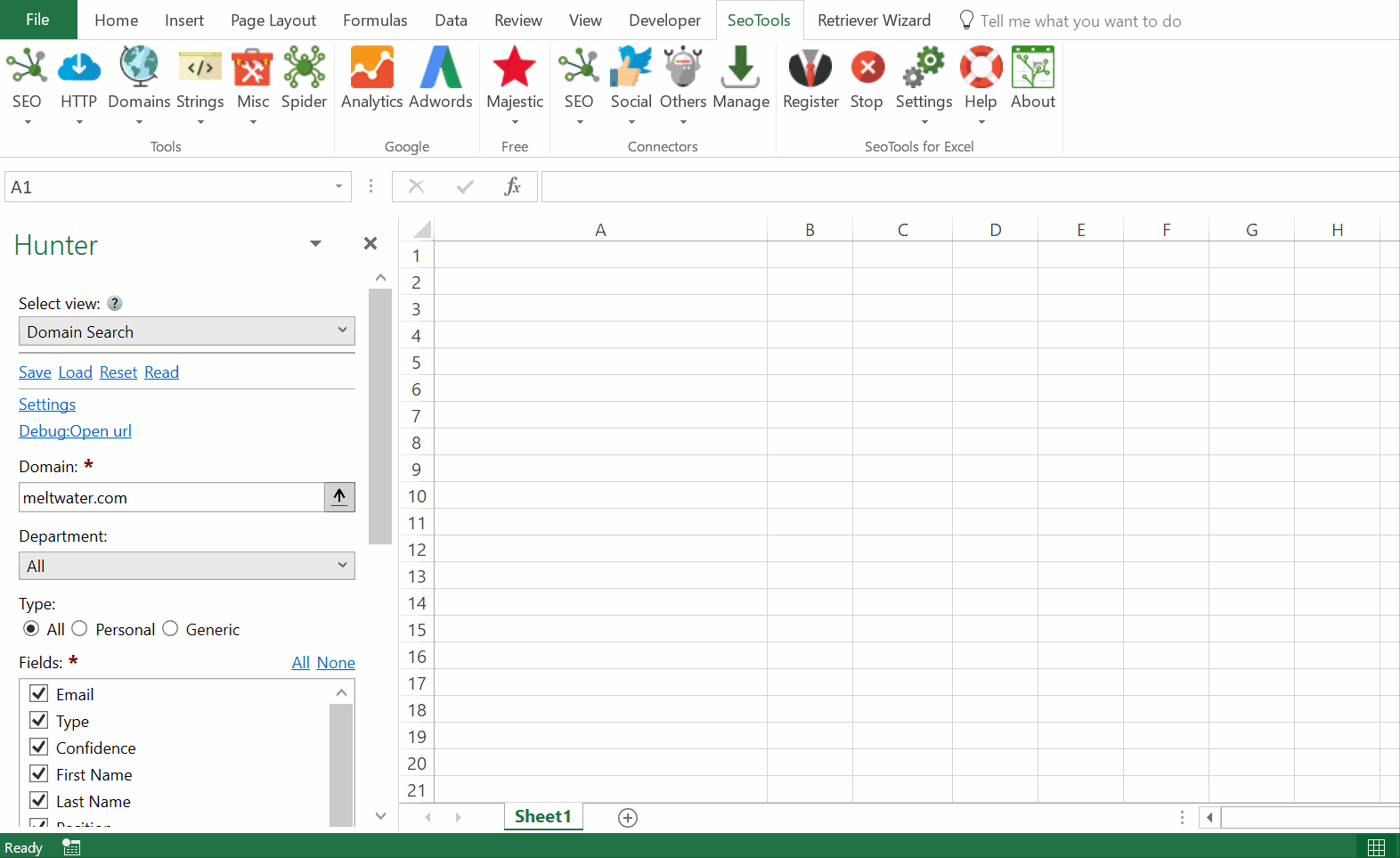 ---
Features
Domain Search - Extract every email address found on the internet using a given domain name, with sources. Filter results by:

Department
Owner type [Personal or Generic]

Email Finder - Extract the email address of someone from his first name, last name and domain name.
Email Verifier - Check if a given email address is deliverable and has been found on the internet.
Email Count - Allows you to know how many email addresses we have for one domain or for one company.
Account Information - Enables you to get information regarding your Hunter account at any time.
---
Access
Add from Manager
The Hunter Connector is available in the Connectors Manager in the top ribbon:


Head over to the Email Category and install Hunter: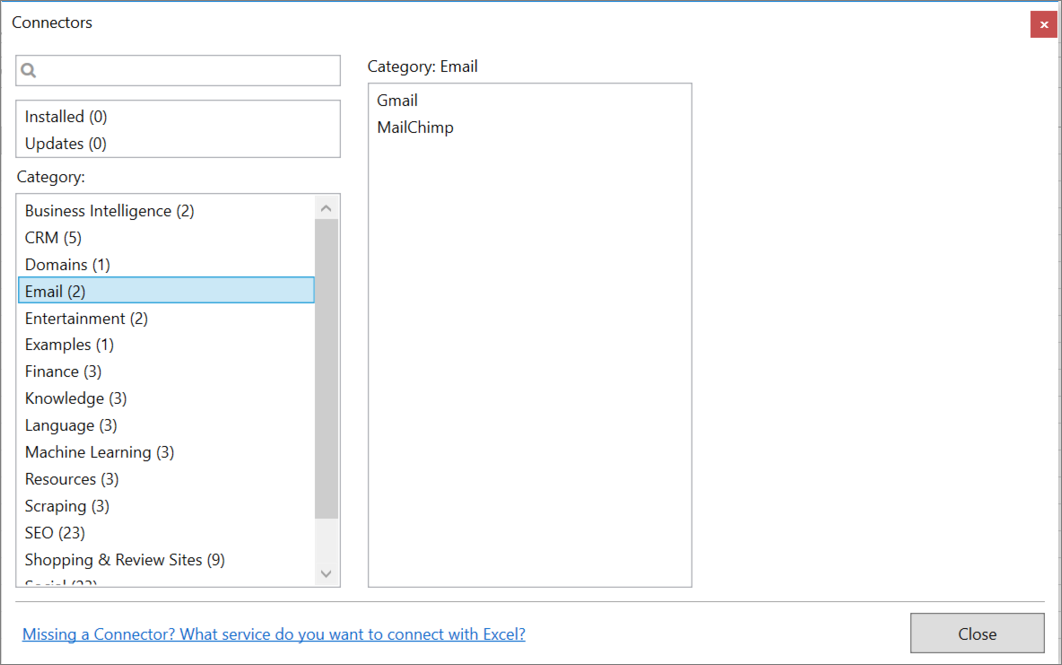 Get API keys
If you don't have a Hunter account, sign up here.
Click on "API" in the top menu.
Click on the eye-icon to show the API key. Copy it and paste it in Settings in the Hunter Connector:
---
Contribute
This connector suite is open-sourced on GitHub.
---
See
Official Documentation
Related Functions
Resources
---