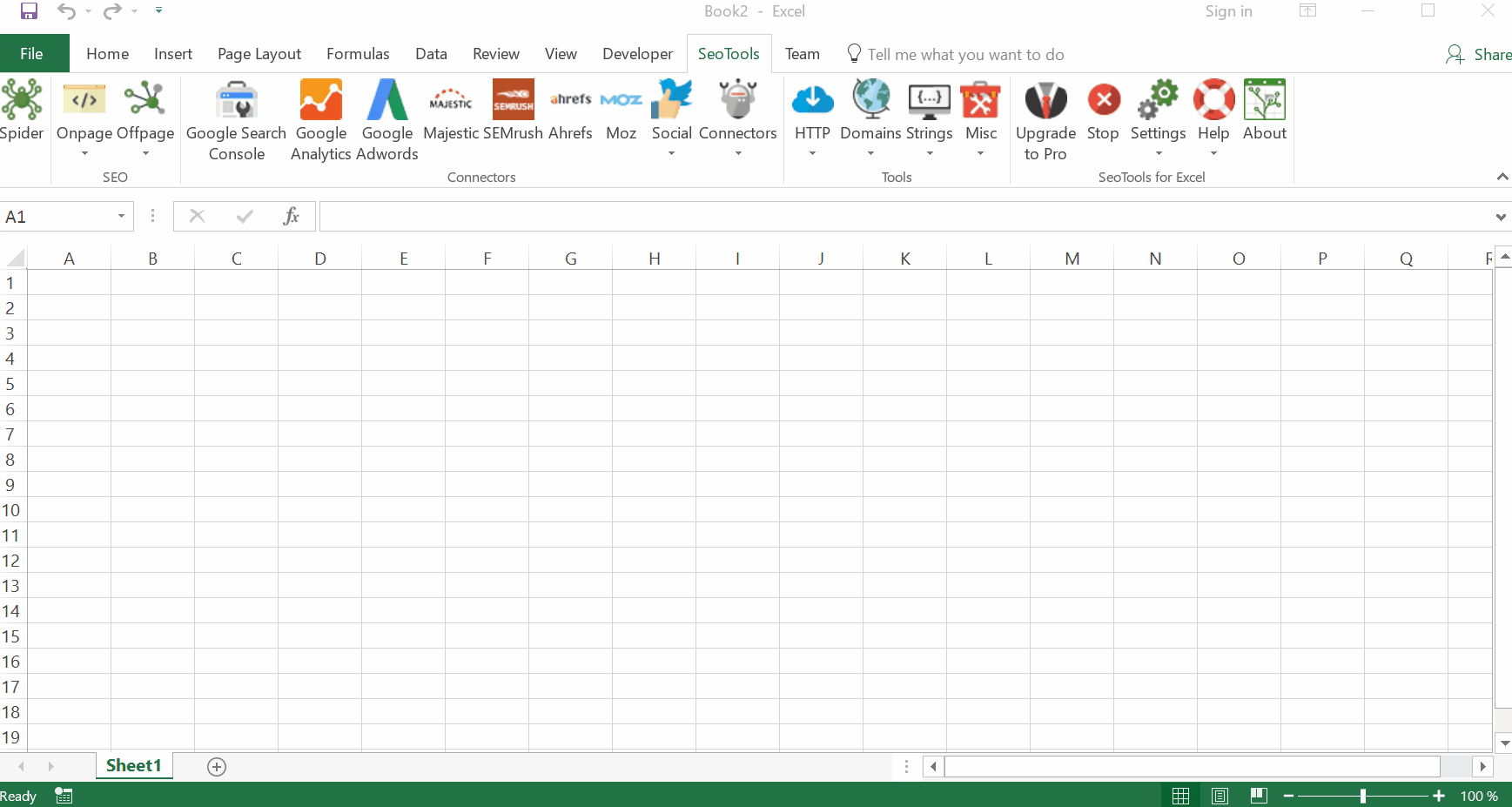 ---
Purpose
SeoTools depends on it's config file SeoTools.config.xml to be in the same directory as SeoTools32/64.xll and SeoTools must have write permissions.
---
Editing
You can access and edit the config file from the Settings menu: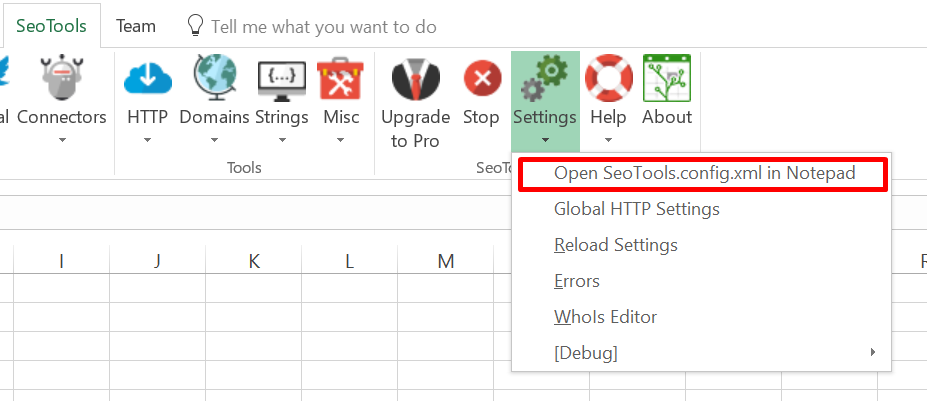 Resetting
If no SeoTools.config if found, a default one is created. * You can thus reset SeoTools simply by just deleting SeoTools.config.xml.*
---
Debug Mode
Debug mode can be useful when building Connectors and getting better error messages.
Enable by opening SeoTools.config.xml and add DebugMode="true" to the first node. Then restart Excel.

---
Disable Async
Open SeoTools.Config.Xml

Add the following line according to the picture below:
<RunAsyncUdfsSynchronously>true</RunAsyncUdfsSynchronously>
---
Write Permission
If SeoTools is not allowed to write to the SeoTools directory, the config file is saved in the AppData folder.
---
Location
Under About you can see where your current config file is saved: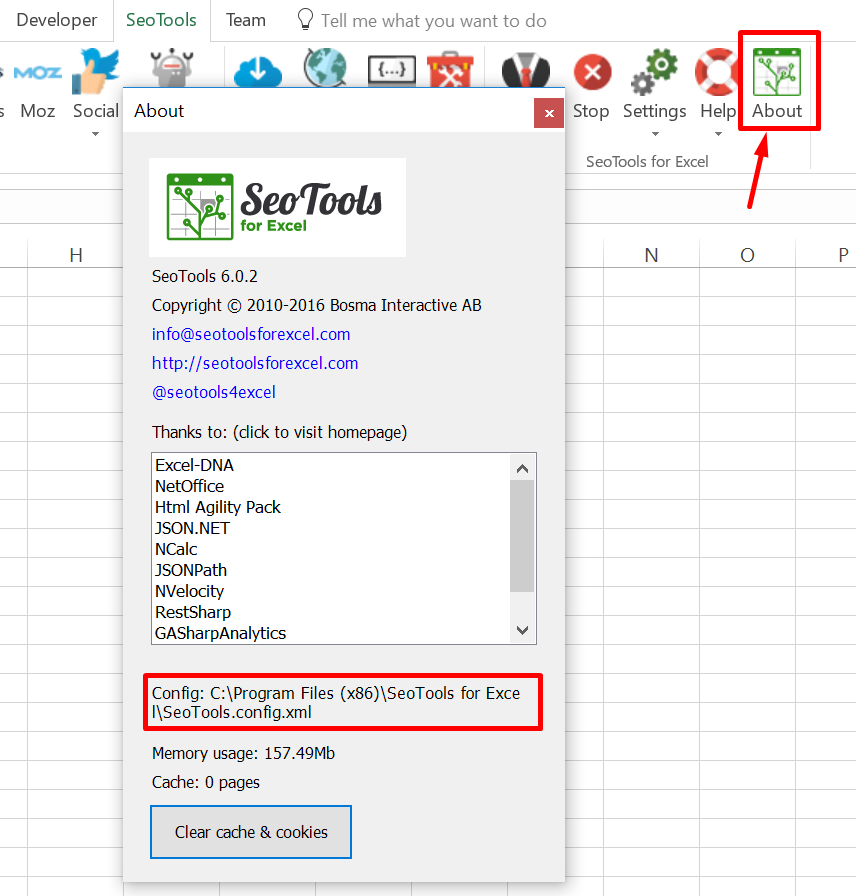 ---
See
Guides
Related Functions
---