Access Advanced Web Ranking in Excel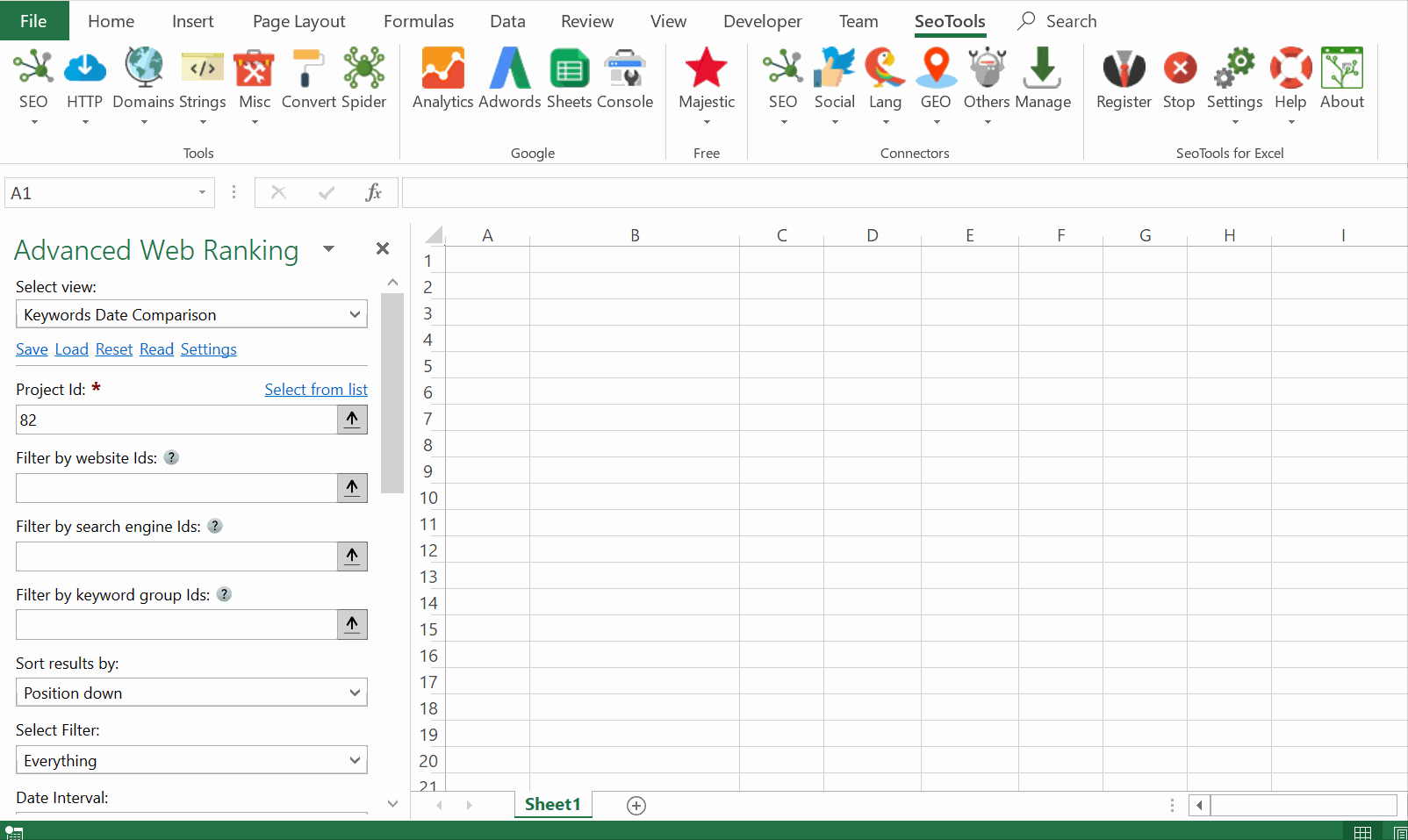 ---
Visibility
Analyze historical visibility for a project. Available fields:

Project Name
Website
Search Engine
Keyword Group
Date
Visibility
Average Rank
First Rank
Not First Rank
First Place
Top3
Top5
Top10
Top20
Top30
Ranked
Not Ranked
Keywords Up
Keywords Down
Added
Dropped
Keywords Net Up
Keywords Net Down
Estimated Visits
Click Share
Keywords
Date Comparison - Extract keyword statistics within a specified period and filter the results by many filters such as:

First Place
Top3
Top5
Top10
Top20
Top30
First Page
Moved Up
Moved Down
Ranked

Evolution in Time - Static Keywords
Evolution in Time - Dynamic Keywords
---
Access
Add from Manager
The Advanced Web Ranking Connector is available in the Connectors Manager in the top ribbon:


Head over to the SEO Category and install AWR: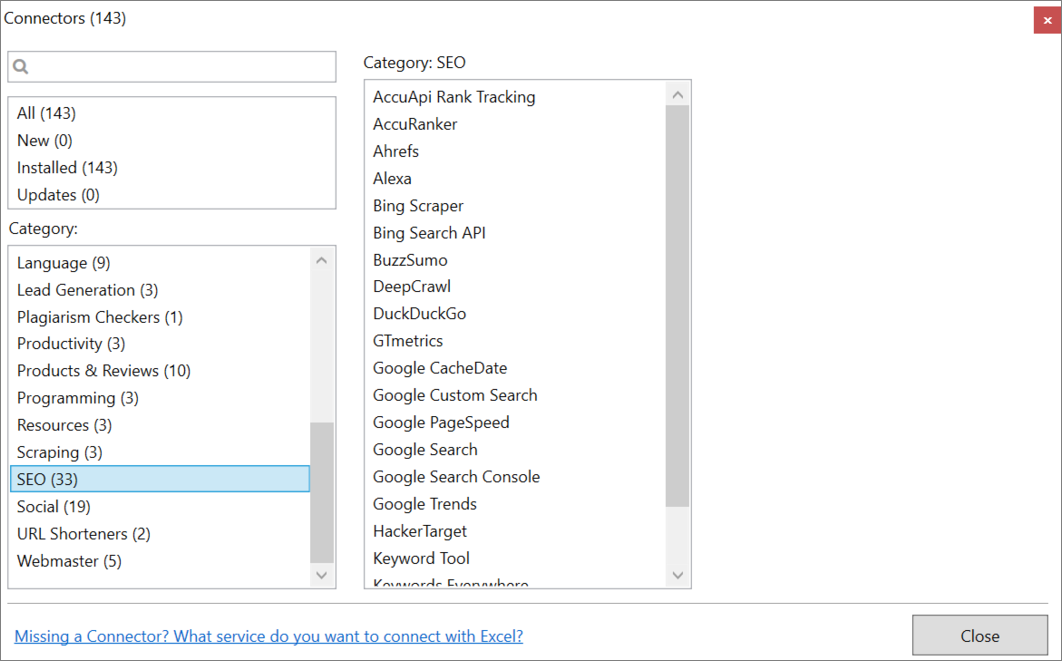 Token
To use the Connector you need an AWR account with API access. The token is available in your account under Profile -> Connectors & API -> Developer API.
---
Contribute
This connector suite is open-sourced on GitHub.
---
See
Resources
---