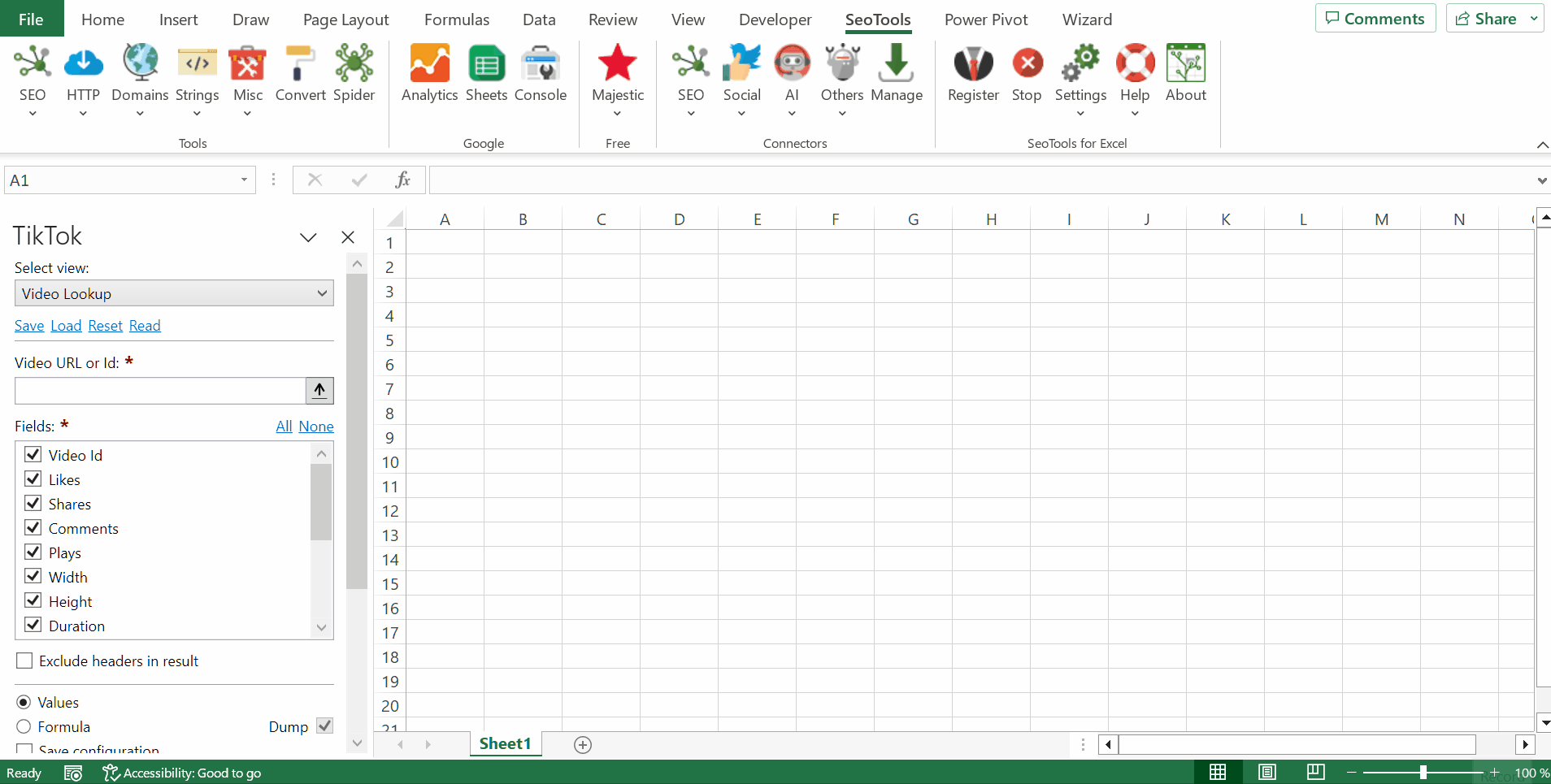 ---
Video Lookup
Returns metadata about a video. Accepts both video id and video URL. Available Metrics:
Video Id
Likes
Shares
Comments
Plays
Width
Height
Duration
Music Id
Author Id
Author Username
Author Followers
Author Following
Author Hearts
Author Videos
Author Likes
User Lookup
Returns metadata about a user. Available Metrics:
Username
Followers
Following
Hearts
---
Add from Manager
The TikTok Connector is available in the Connectors Manager in the top ribbon:


Head over to the Social Category and install TikTok: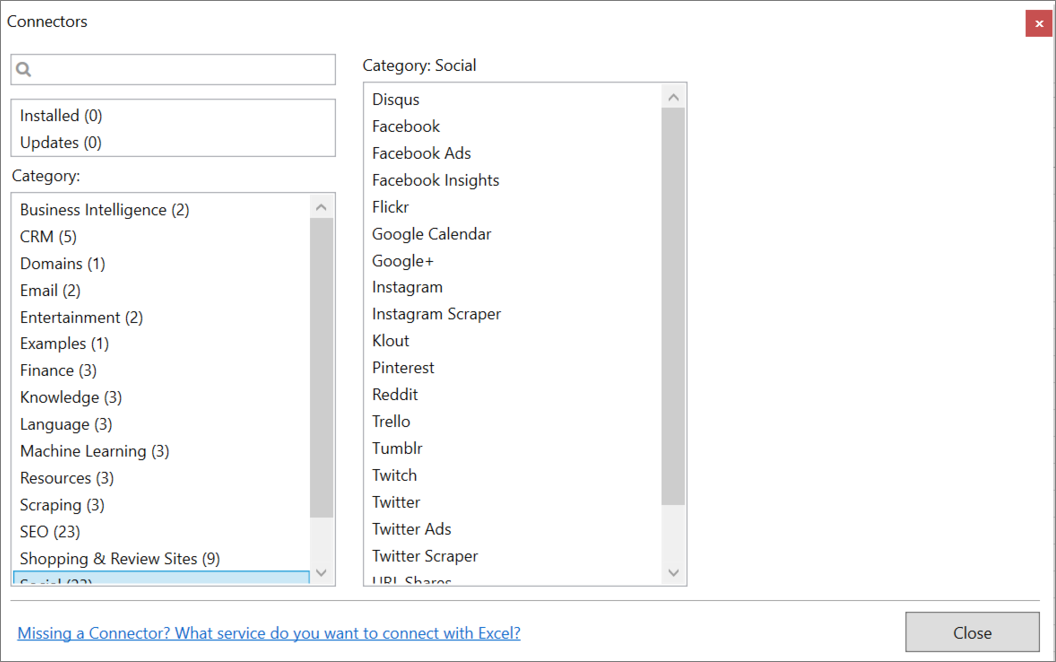 ---
Contribute
This connector suite is open-sourced on GitHub.
---
See
Resources
---