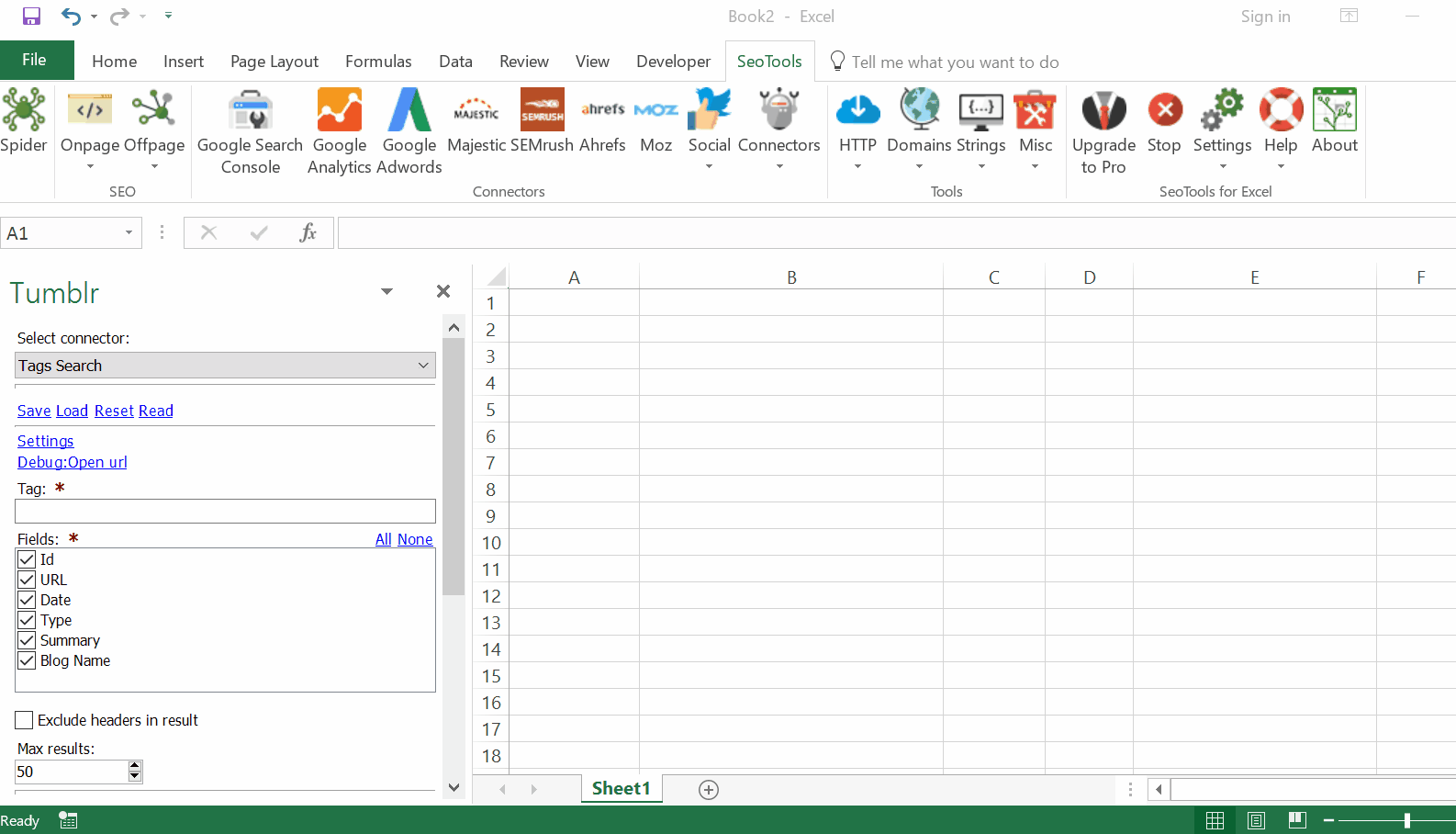 ---
Features
Blog Lookup - Extract statistics about a specific blog under the Tumblr network. Available variables:

Url
Title
Description
Total Posts
Likes
Twitter Url
Last Updated

Tags Search - Extract a list of all Blog Posts matching a specific Tag. Available variables:

Post Id
Url
Date
Type
Summary
Blog Name

User Blogposts - Extract all Posts created by a specific Blog. Filter by Tag option available.
---
Contribute
This connector suite is open-sourced on GitHub.
---
See
Related Functions
---