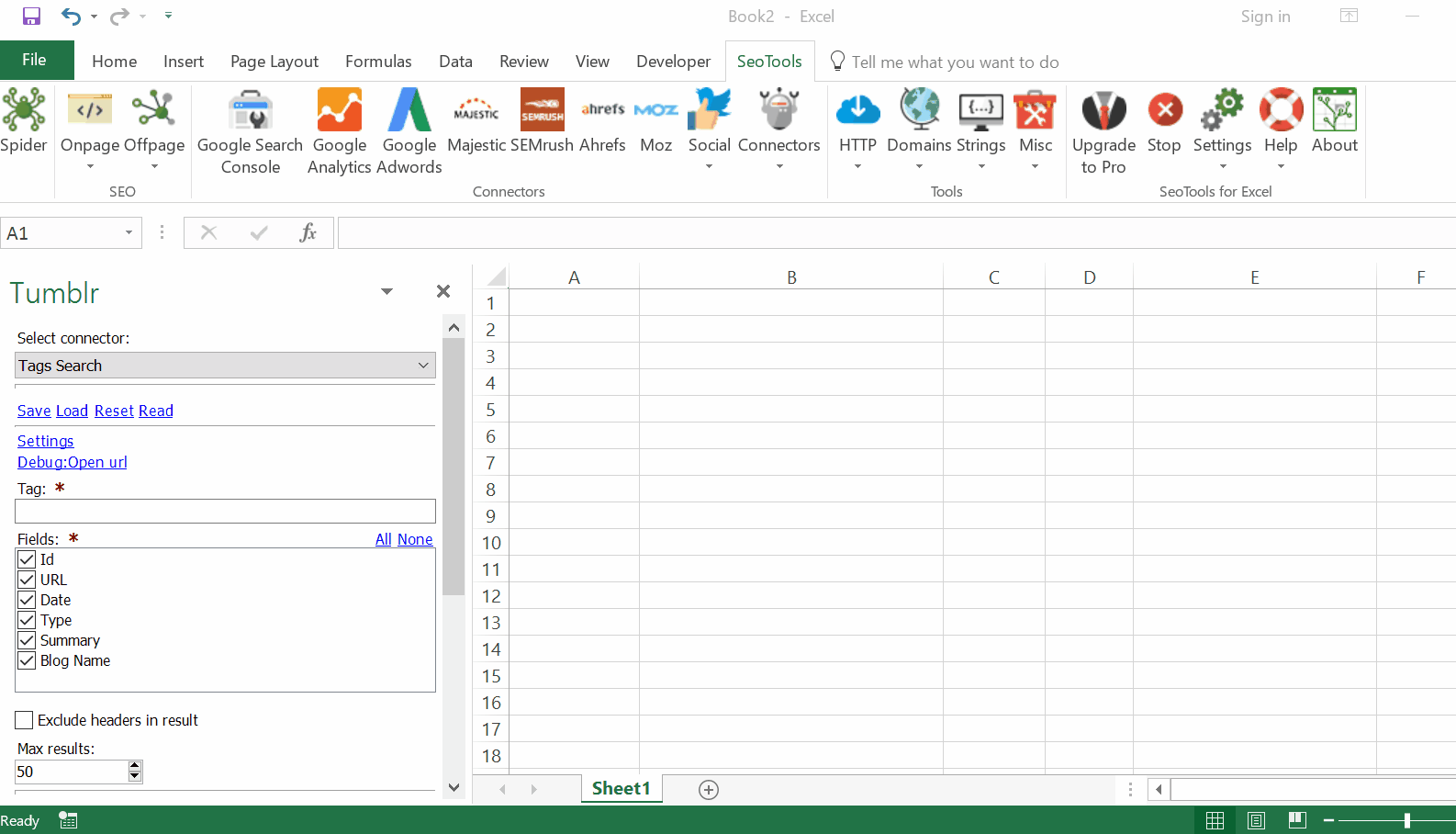 ---
Features
Blog Lookup - Extract statistics about a specific blog under the Tumblr network. Available variables:

Url
Title
Description
Total Posts
Likes
Twitter Url
Last Updated

Tags Search - Extract a list of all Blog Posts matching a specific Tag. Available variables:

Post Id
Url
Date
Type
Summary
Blog Name

User Blogposts - Extract all Posts created by a specific Blog. Filter by Tag option available.
---
API key
To use the Tumblr connector you need an API key.
Sign up for a Tumblr account and accept the confirmation mail. If you already have an account skip this step and continue from step 2.

Go to the API Section under the Developers Portal and click on "Register an application".

Next, click on "Register application" and enter information in the required fields. The URL fields are needed for the Oauth protocol and authentication of third party users. But for the purposes of getting an API-key they can be any random Url:s.

Copy the "Ouath Consumer Key" and use it with SeoTools for Excel.
---
Contribute
This connector suite is open-sourced on GitHub.
---
See
Related Functions
---