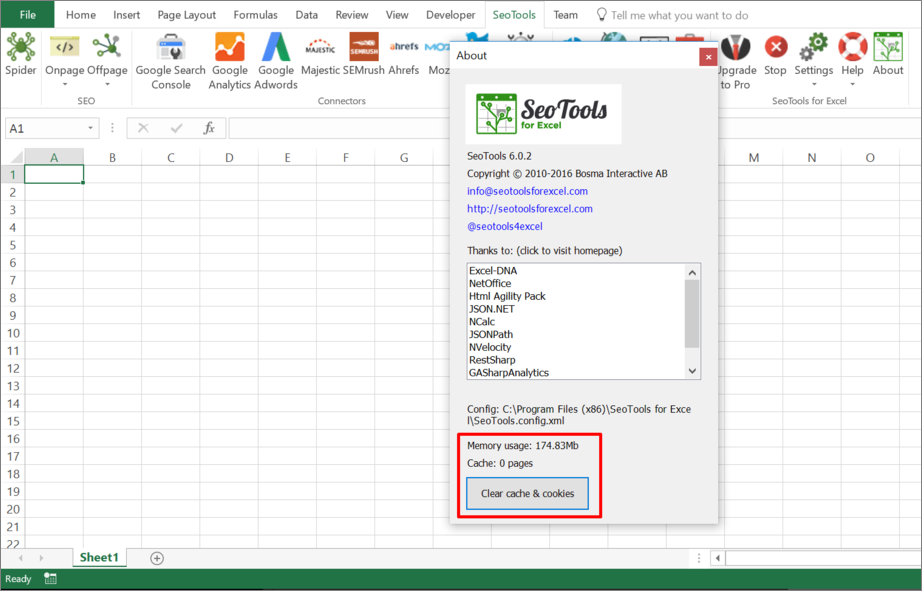 A lot of functions in SeoTools retrieves information from a webpage (or other sources from the internet) that are marked as cached. This mean that, during a session, SeoTools will only try to fetch a page once and all functions that are cached can reuse the fetched page.
For example lets say you want to get both H1 and H2 from a page. You use =HtmlH1("http://mypage.se") and then =HtmlH2("http://mypage.se"). When SeoTools fetches the page to get the H1 the cache is empty so http://mypage.se is fetched. But when we get the H2 we have http://mypage.se in cache and SeoTools uses what stored in memory instead.
---
Clear Cache
You can empty the cache by selecting About in the SeoTools tab and click on Clear Cache.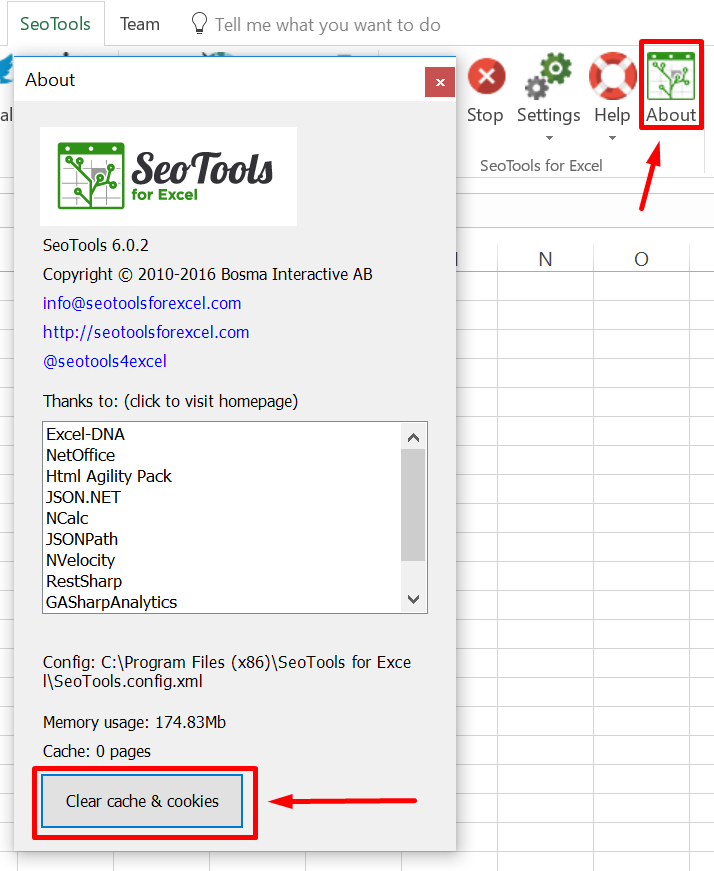 You can also use the function =SeoToolsClearCache() to quickly clear the cache.
Clear all pages from http://nielsbosma.se (use '*' as wildcard):
=SeoToolsClearCache("http://nielsbosma.se*")

From VBA:
Application.Run("SeoToolsClearCache","http://nielsbosma.se*") 

---
See
Related Functions
---