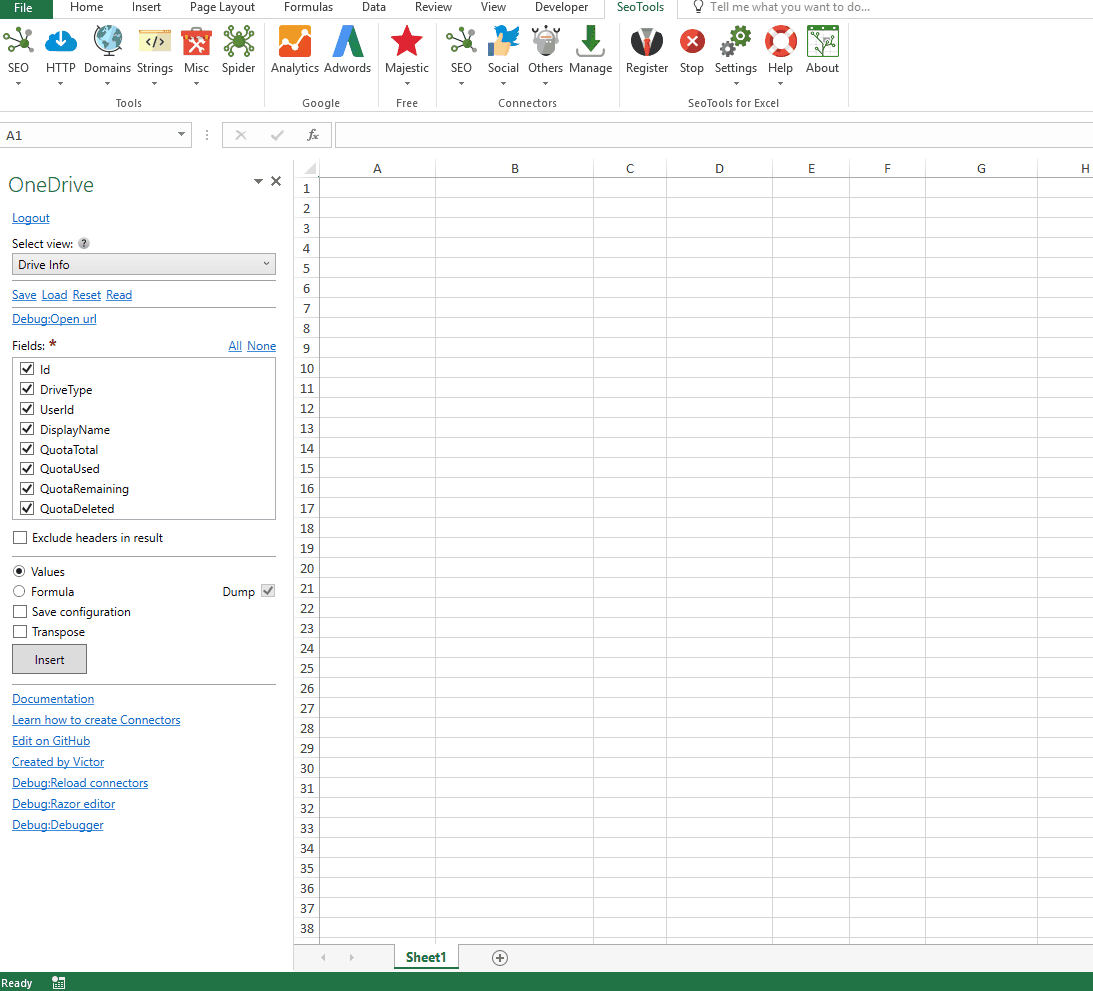 ---
Search
Search the hierarchy of items for items matching a query. You can search within a folder hierarchy, a whole drive, or files shared with the current user. Optional settings:
Scope (Root or Drive) - In addition to searching for items within a drive, your app can search more broadly to include shared items. To broaden the search scope, use 'Drive'
List Children
Return a collection of Items in the children relationship of a folder or drive.
Get Item
Retrieve the metadata for an item by ID.
Drive Info
Retrieves info about the top level drive object of the authenticated user.
---
Add from Manager
The Dropbox Connector is available in the Connectors Manager in the top ribbon:


Head over to the File Storage and install OneDrive: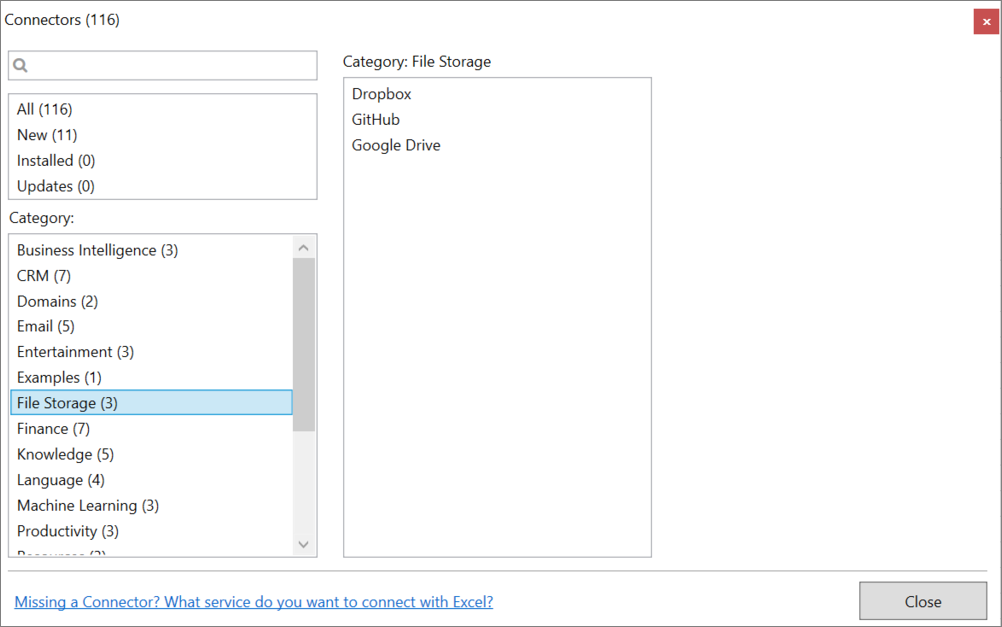 ---
Contribute
This connector suite is open-sourced on GitHub.
---
See
Official Documentation
Related Functions
Resources
---