Access ScrapingBee in Excel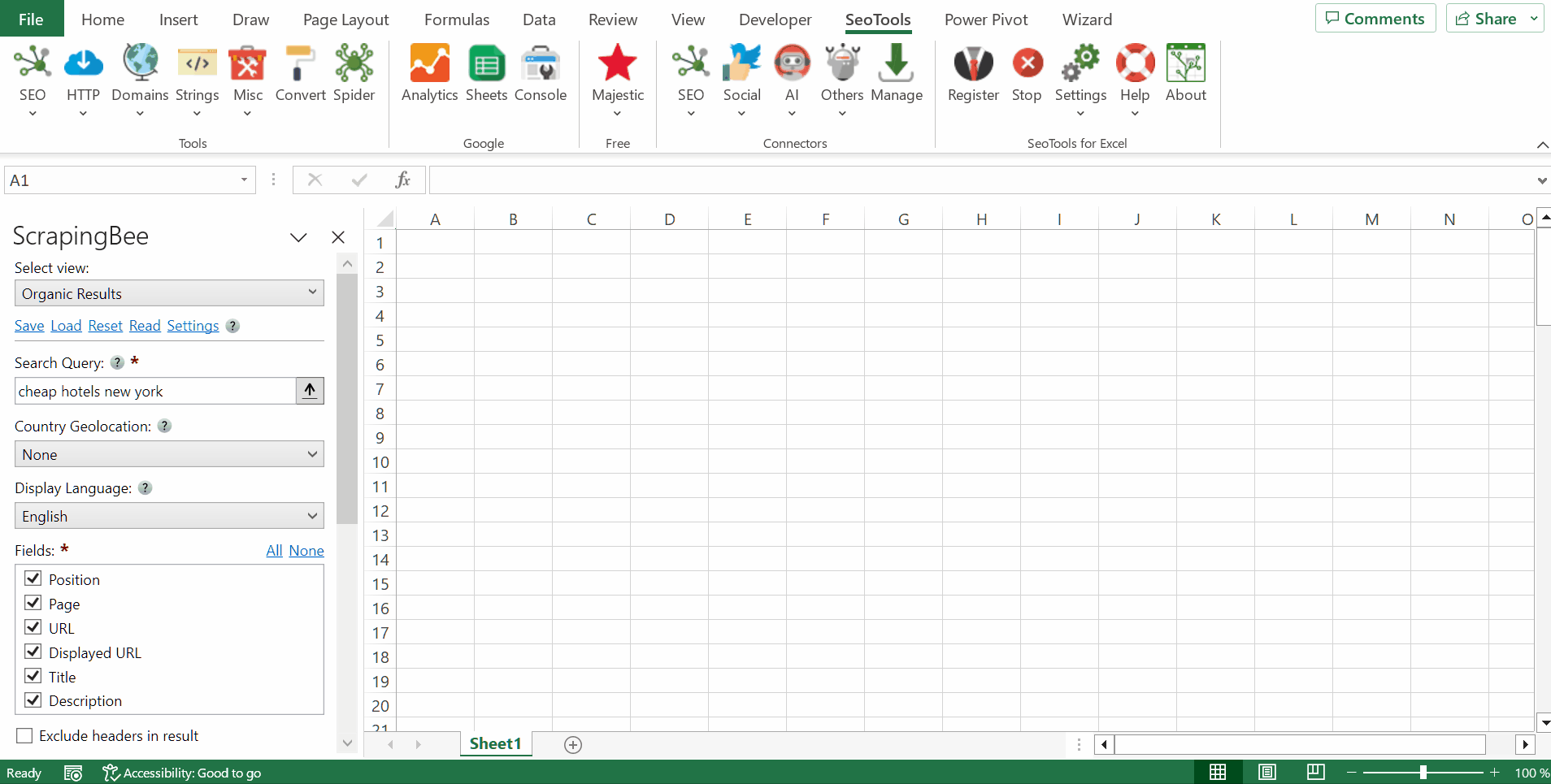 Purpose
ScrapingBee is a Web Scraping API that handles proxies and Headless browser for you, so you can focus on extracting the data you want, and nothing else.
---
Google SERP
Allows you to scrape search results pages in real-time.
Available types:
Available settings:
Query - The text you would put in the Google search bar.
Country Geolocation - The country from which you would like the request to come from.
Organic Fields:
Page
Position
URL
Displayed URL
Title
Description
Ads Fields
Position
URL
Visual URL
Title
Description
HTML Pages
Allows you to extract content from a webpage using regex or XPath.
Available settings:
Premium Proxy - These proxies are rarely blocked and we recommend trying premium proxies for difficult to scrape websites. [Cost per request: 25 API credits with Javascript enabled, 10 without]
JavaScript Rendering - Fetches the URL to scrape via a headless browser that will execute the JavaScript code on the page. [Cost per request: 5 credits]
---
Access
Add from Manager
The ScrapingBee Connector is available in the Connectors Manager in the top ribbon:


Head over to the Scraping Category and install AWR: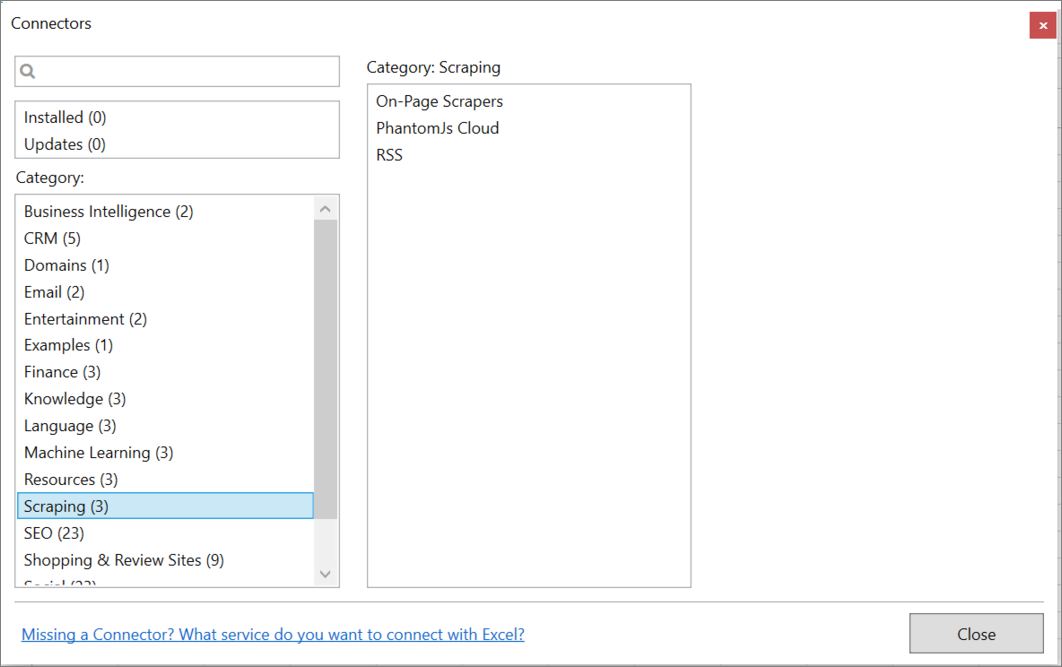 API Key
To use the Connector you need a ScrapingBee account. Copy your key and paste it in the Settings menu inside the ScrapingBee connector.
---
Contribute
This connector suite is open-sourced on GitHub.
---
See
Resources
Official Documentation
Related Functions
---