Access Google Drive in Excel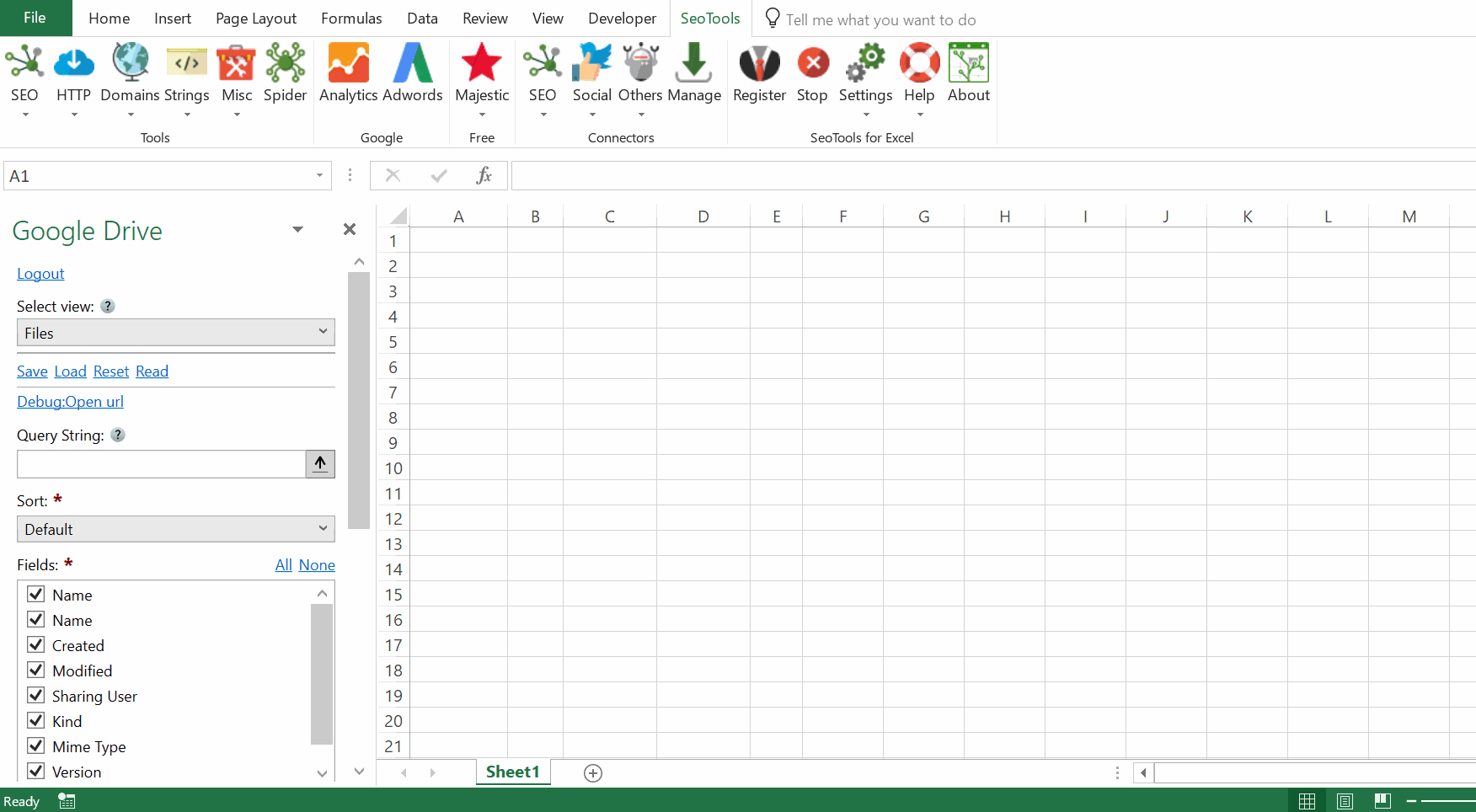 ---
Files
List - Lists or searches files. To search for files, create a query based on these rules. For example:

name contains 'xlsm'
sharedWithMe = 'true'

Lookup - Gets a file's metadata or content by ID.
Permissions
List - Lists a file's or Team Drive's permissions.
Comments
List - Lists a file's comments.
Revisions
List - Lists a file's revisions.
About
Info - Gets information about the user, the user's Drive, and system capabilities.
---
Add from Manager
The Google Drive Connector is available in the Connectors Manager in the top ribbon:


Head over to the File Storage and install Google Drive: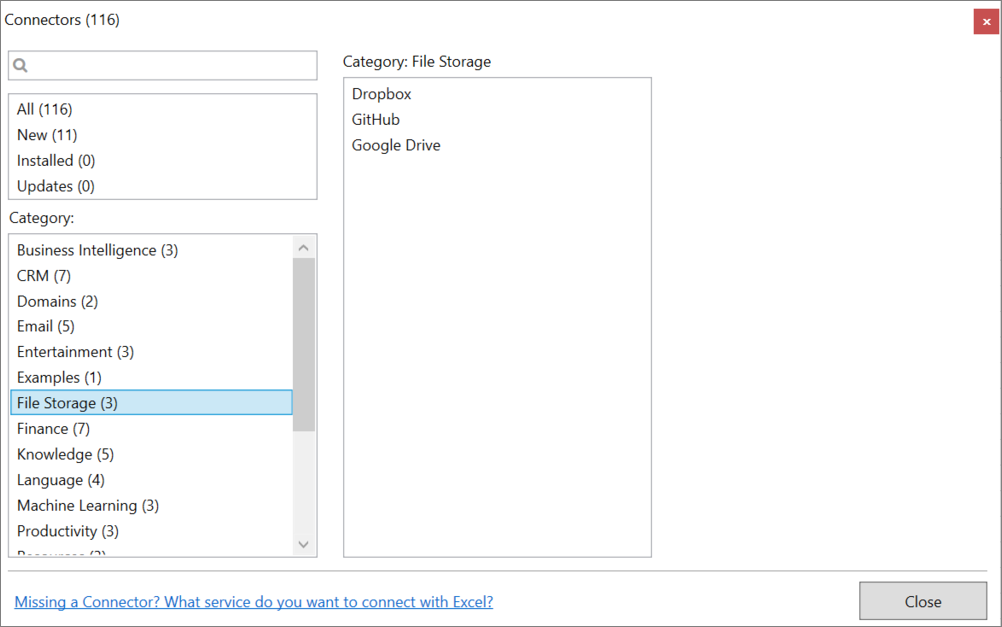 ---
Contribute
This connector suite is open-sourced on GitHub.
---
See
Official Documentation
Related Functions
Resources
---