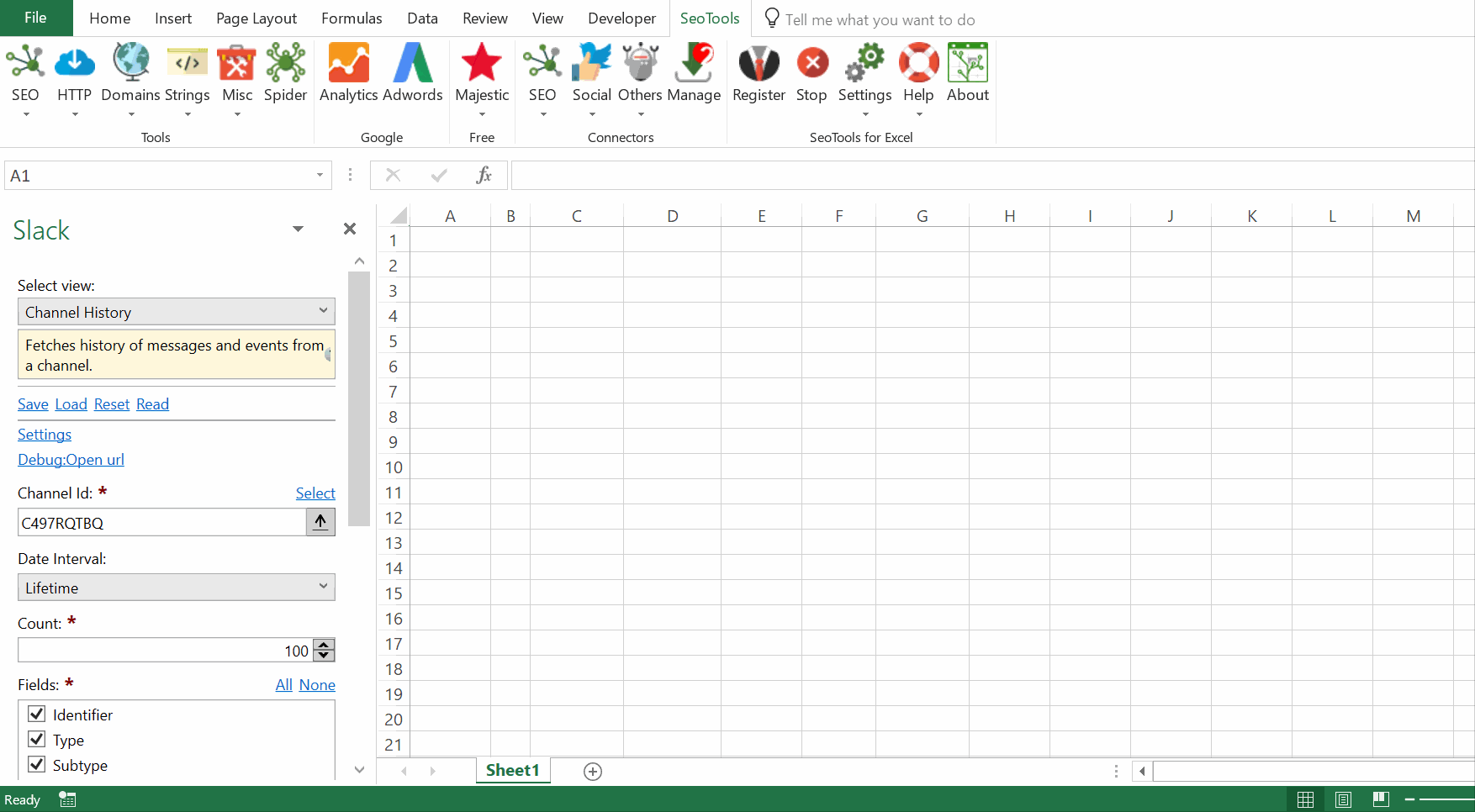 ---
Channels
Select between public and private Channels.
List - Returns a list of all channels in the team.
Lookup - Get information about a specific channel.
History - Fetches history of messages and events from a channel.
Messages
Search - Searches for messages matching a query.
---
Add from Manager
The Slack Connector is available in the Connectors Manager in the top ribbon:


Head over to the Productivity Category and install Slack: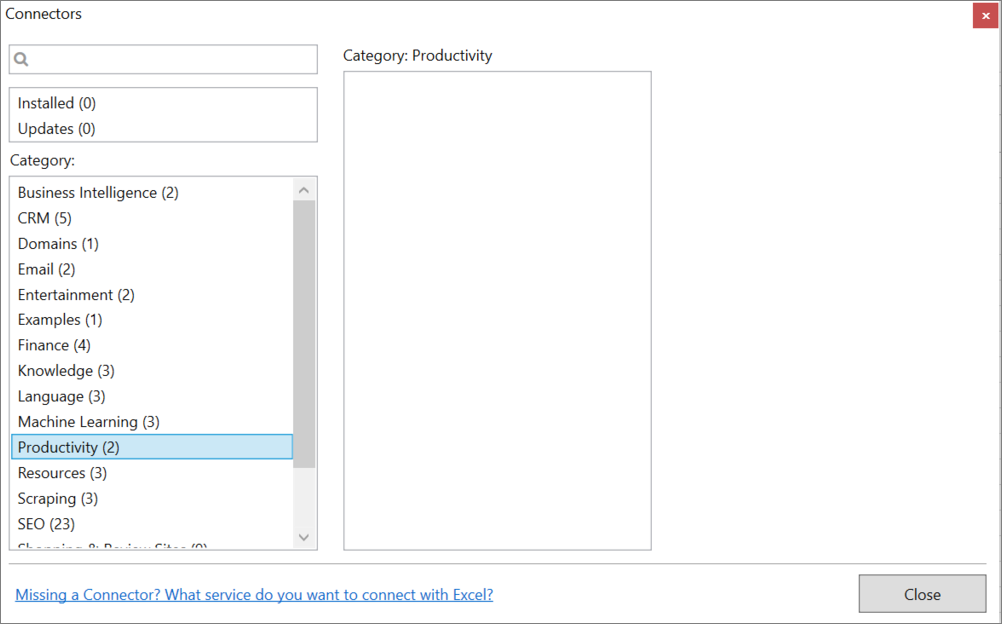 Access Token
To use the Slack Connector you need an Access Token.
Head over to the API Section and click on "Your Apps".

Next, click on the "Create an App" icon.

Give the app a name and chose the workplace to connect to. Click on "Create App".

Next, scroll down and click on "Permissions".

Scroll down once again and add Scope Permissions. To use the Connector, chose:

channels:history
channels:read
groups:history
groups:read
search:read

Next, click on "OAuth & Permissions" in the left-side menu. On the next page, add any redirect URI.

On the same page, scroll up and click on "Install App to Workspace". Slack will ask you to authorize the app. Click on "Authorize".

Finally, copy the Access Token and use with the Slack Connector!
---
Contribute
This connector suite is open-sourced on GitHub.
---
See
Official Documentation
Resources
---