Access LinkResearchTools in Excel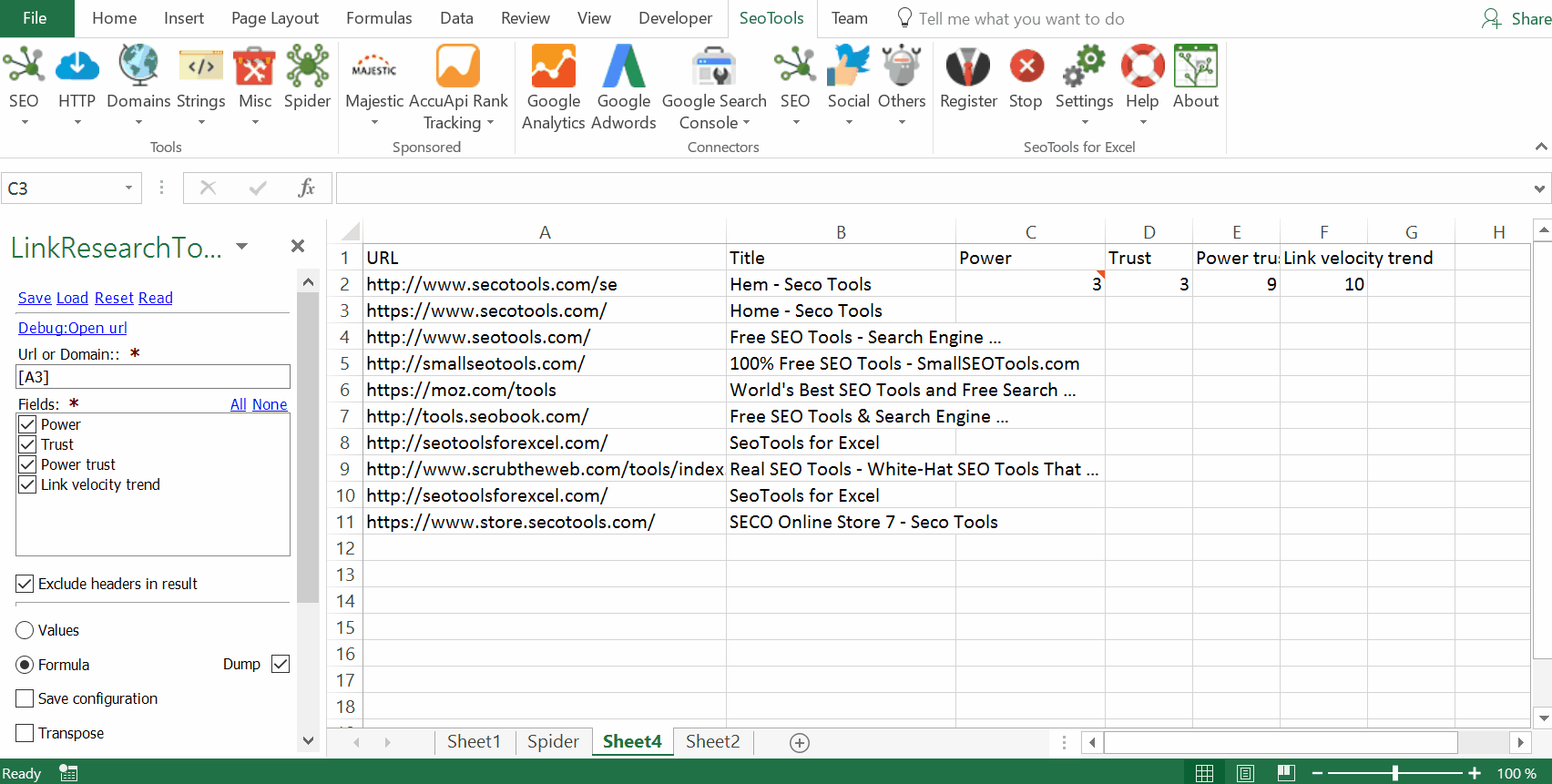 LinkResearchTools collects links from 25 different link data sources, cleans and verifies the data for you and presents fresh and accurate results.
---
Power*Trust
The Power*Trust metric will help you assess the quality of a page, domain or top domain.
SeoTools provides the separate values for the Power and Trust which helps you understand why a page is awarded with a high or low PowerTrust score.
Link Velocity
The Link Velocity Trend describe the trends of link growth, i.e. how fast or slow the link growth to a page or domain is in a given time span. The trend of link growth for a page or domain is an indicator for the interest expressed on the web for that page or domain.
---
Contribute
This connector suite is open-sourced on GitHub.
---
See
Official Documentation
---