Access Google Analytics in Excel
This connector has been updated to support Google Analytics 4.
Google Analytics is one of our most popular Connectors. It offers user-friendly methods of extracting custom metrics straight into Excel. The days of messing around with exported text files and manual filtering are over!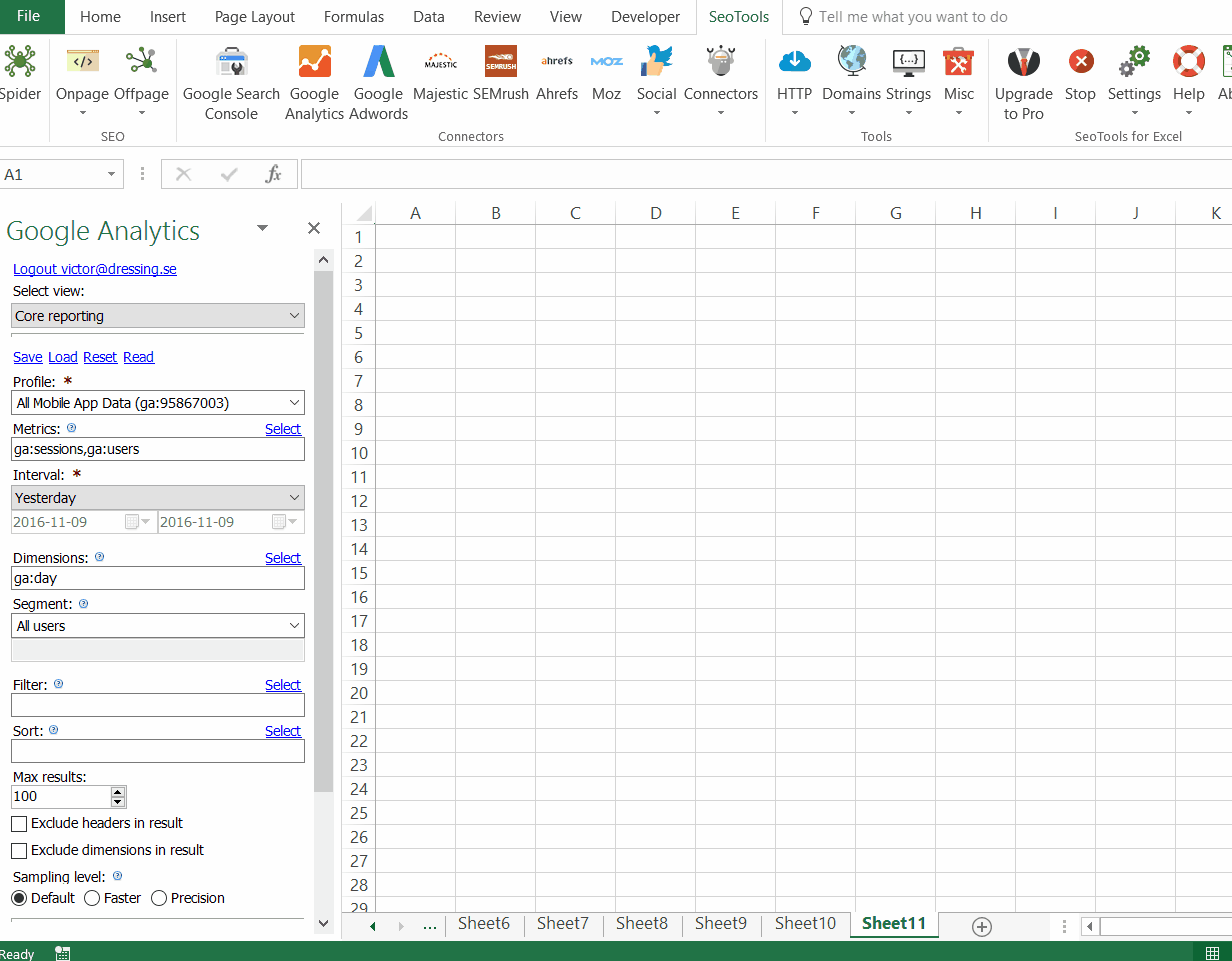 ---
Contents
---
Connect
Click on the Google Analytics icon in the SeoTools menu bar, followed by the Login button: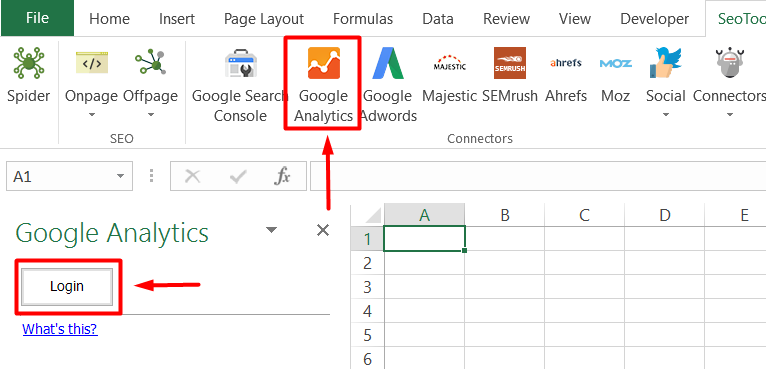 ---
Select Account
SeoTools uses an Oauth 2 solution which means users are able to chose from a list of all accounts connected to Google, or add new accounts.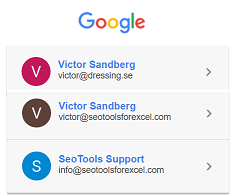 ---
Select Property
Use this property selection window to select a property from one of your accounts.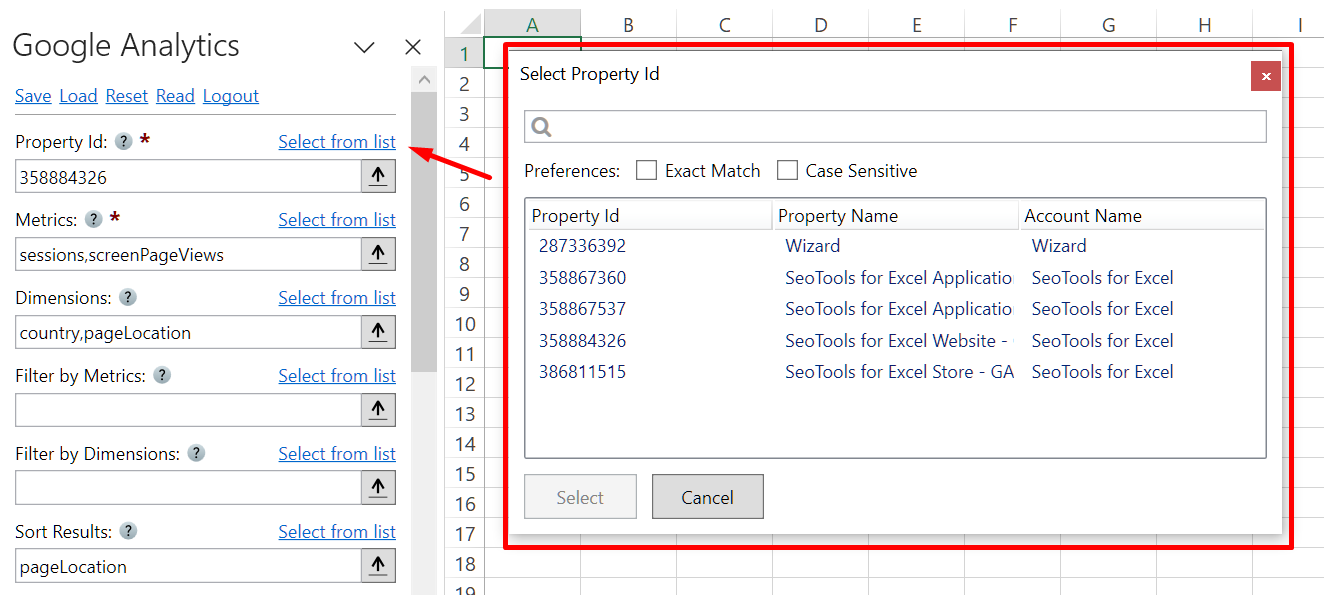 ---
Metrics
Allows you to easily search and select the right metrics. The explorer also provides a description for every metric that is clicked.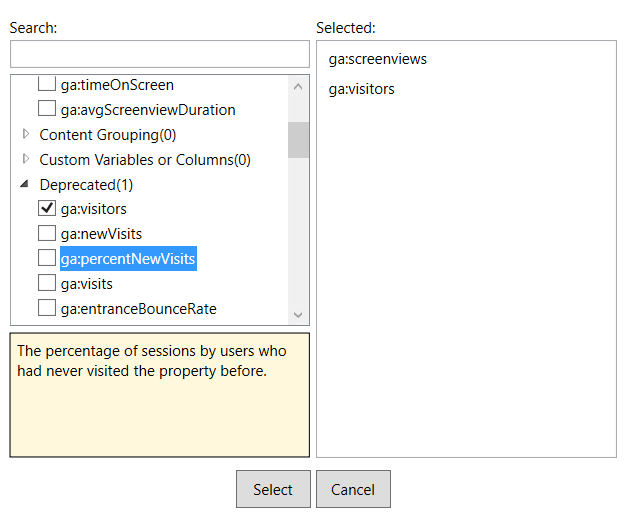 ---
Dimensions
This explorer works the same way as metrics. Select the dimensions that are suitable for the metrics and SeoTools takes care of the rest.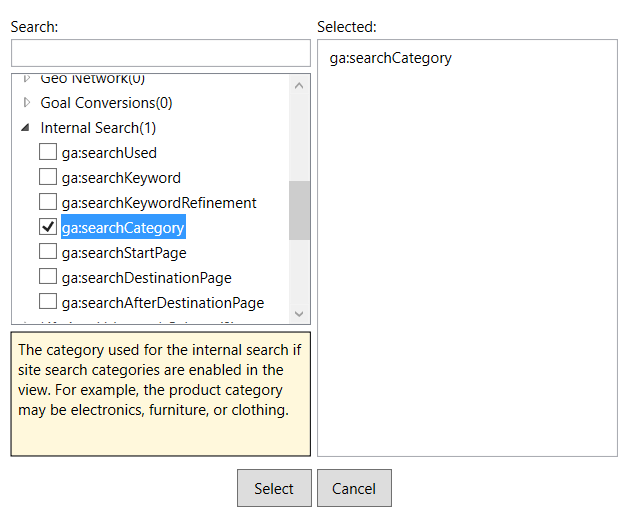 ---
Interval
Adjust the time period of the report.

---
Filter
Specifies a subset of all data matched in Google Analytics.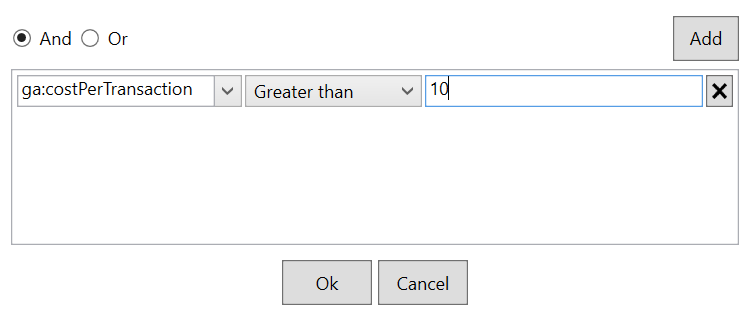 ---
Sorting
The Query Explorer also makes it easy to sort the results according to your preferences. Select a metric and the sorting direction.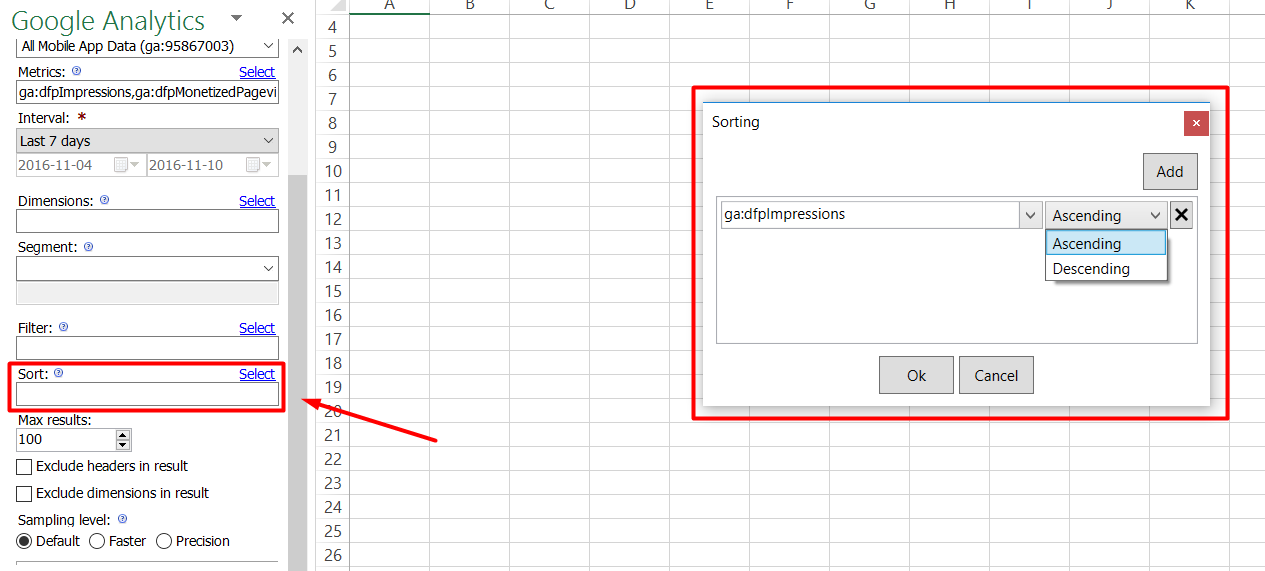 ---
See
Official Documentation
---