Access Domains Database in Excel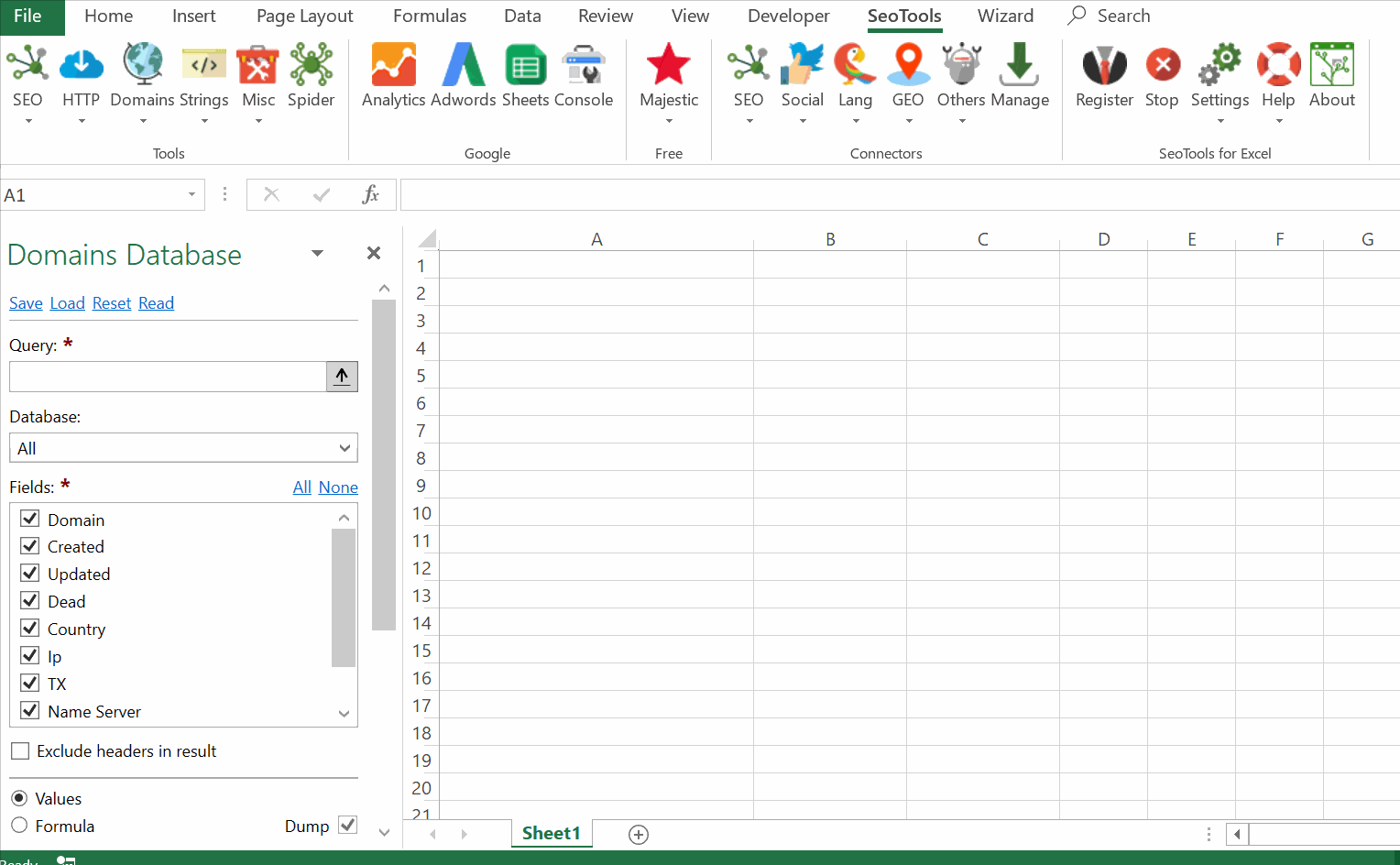 ---
Registered domains search checks the lists of registered domains for names containing particular words/phrases/numbers or symbols. Contains more than 260M of registered domains and 1000+ TLDS including newGTLDs.
Available Metrics
Domain
Created
Updated
Status
Country
IP Address
TX
NX
Mail Exchange Record
---
Access
Add from Manager
The Domains Database Connector is available in the Connectors Manager in the top ribbon:


Head over to the Domains Category and install the Connector: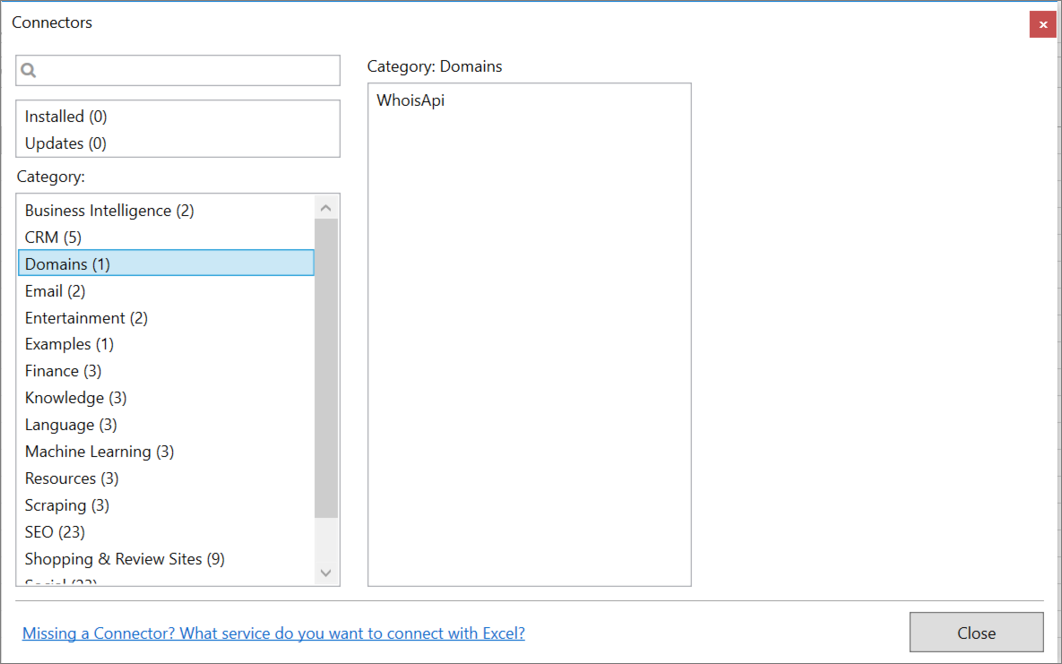 ---
Contribute
This connector suite is open-sourced on GitHub.
---
See
Official Documentation
Resources
---