Access DeepCrawl in Excel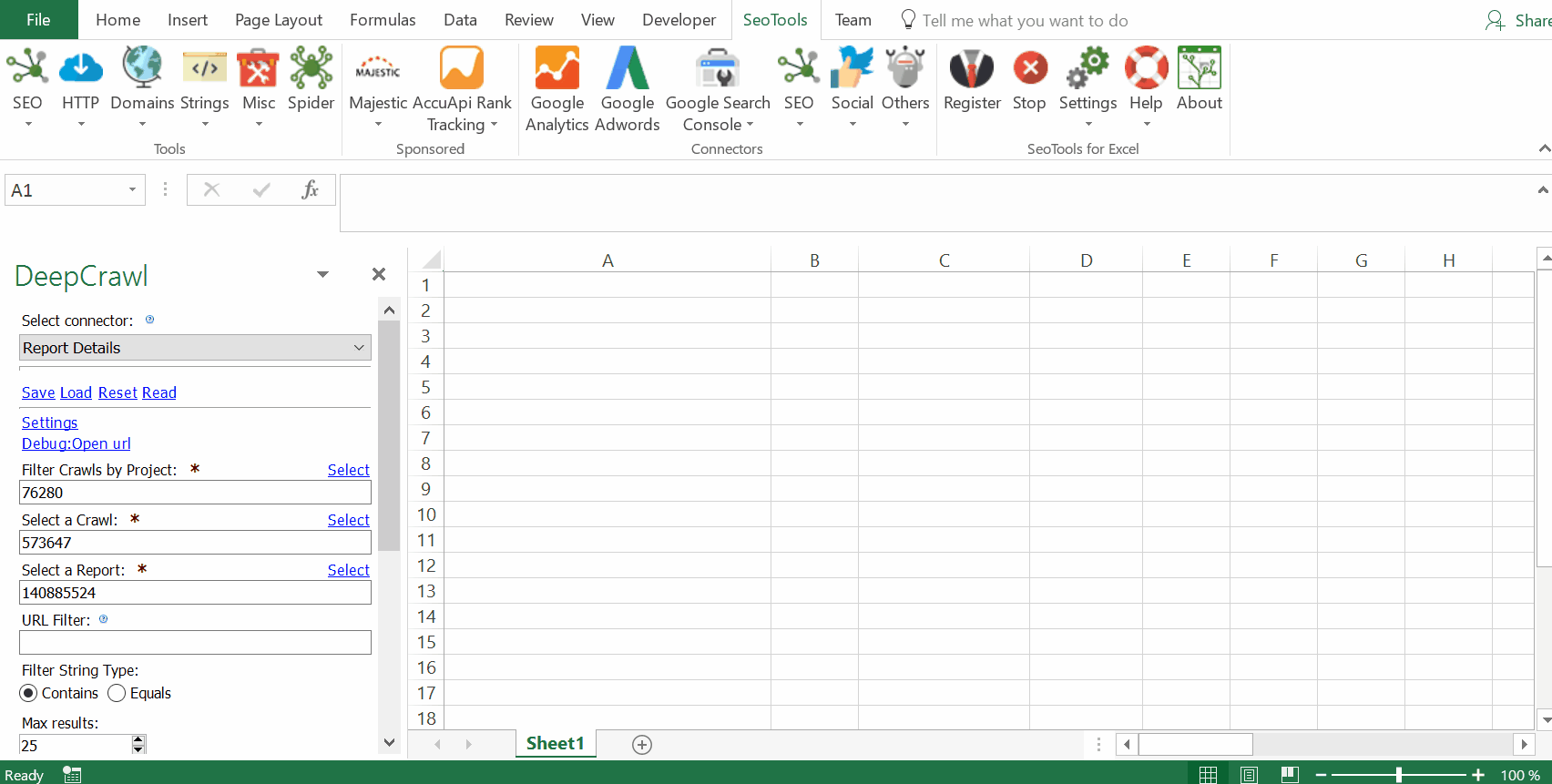 Purpose
In the SEO world, things change fast. So it's good practice to perform a technical audit of your site on a regular basis. What sets DeepCrawl apart is the ease with which you can review historical data to identify trends and issues, as well as report on progress. DeepCrawl provides in-depth, up to date data about your architecture.
This helps you to identify areas that need immediate attention, such as server response errors or page indexation issues, as well as validate that changes you've made are delivering positive results.
Projects
Return a summary report of all projects in your accounts. This report includes status, history of your crawls, and statistics about the URLs and sources found.
Crawls
Return a summary report of all crawls in performed for a specific project. This report includes URL crawl status, depth, and statistics about the page types.
Crawl Summary
Return a list of reports for a specific crawl, with summary metrics. This report includes historical changes identified in the latest report.
Report Trend
Return a list of summary metrics from every crawl for a single report.
Report Details
Return a list of URLs in a Report, with report metrics. Available filters:
- URL String Contains or Equals
---
Access
To use the Connector you need a DeepCrawl account.
Login to your DeepCrawl account and click on API Access in the top right settings menu:

Next, click on GENERATE NEW API KEY:

Copy the API token and Key Id and insert in the Settings menu in the DeepCrawl Connector:
---
Contribute
This connector suite is open-sourced on GitHub.
---
See
Official Documentation
---