Access Wordpress.com in Excel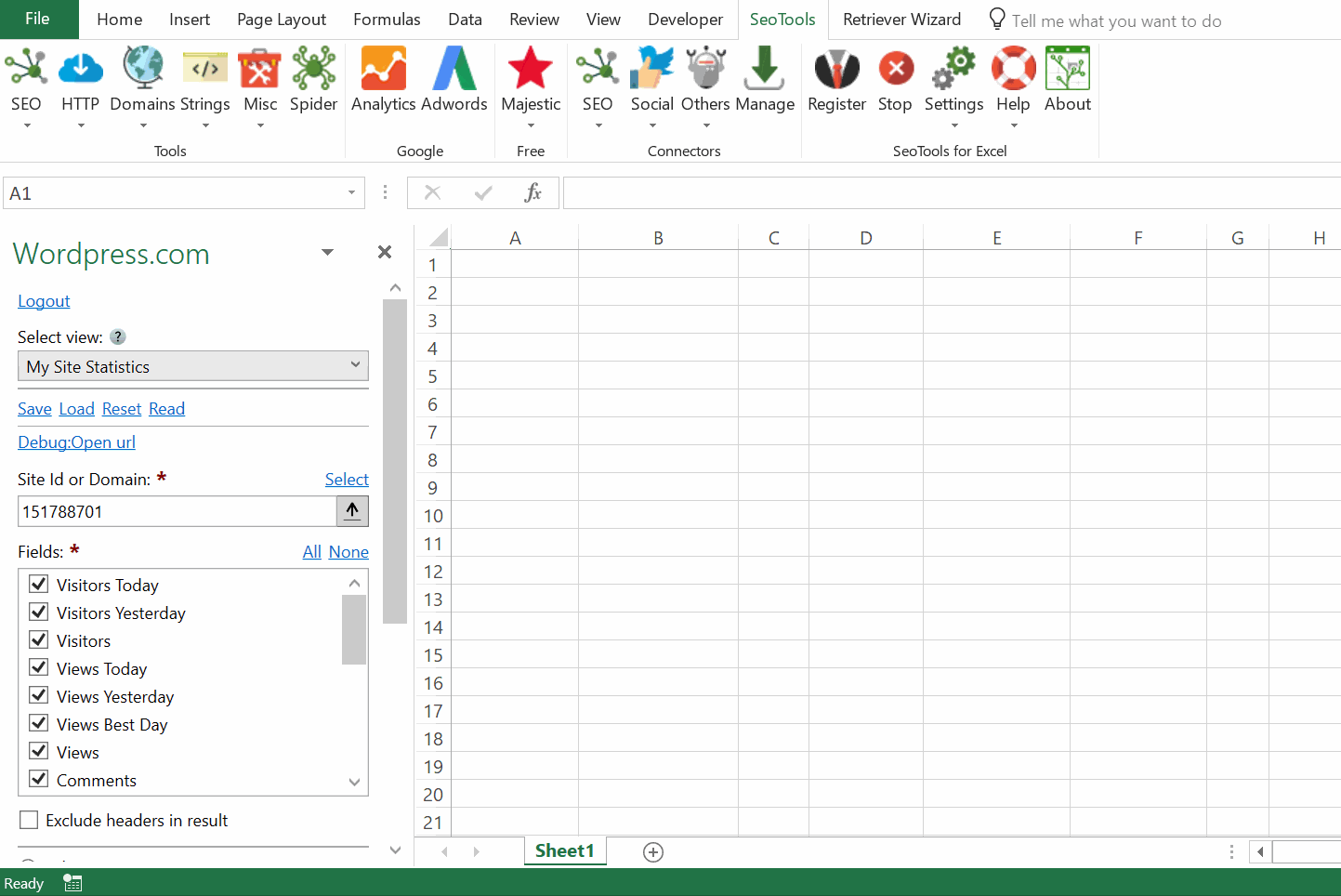 ---
Own Site
Daily Views - Returns the number of visitors and views per day.
Statistics - Returns a wide range of metrics such as views, visitors, shares, comments, followers, tags, posts and more.
Followers - Returns information about Users following your site.
Users - Returns information about Users connected to your site.
Sites - Returns a list of all sites connected to the authenticated user.
Public Sites
Lookup - Returns information about the site.
---
Access
Add from Manager
The Wordpress Connector is available in the Connectors Manager in the top ribbon:


Head over to the Webmaster Category and install Wordpress: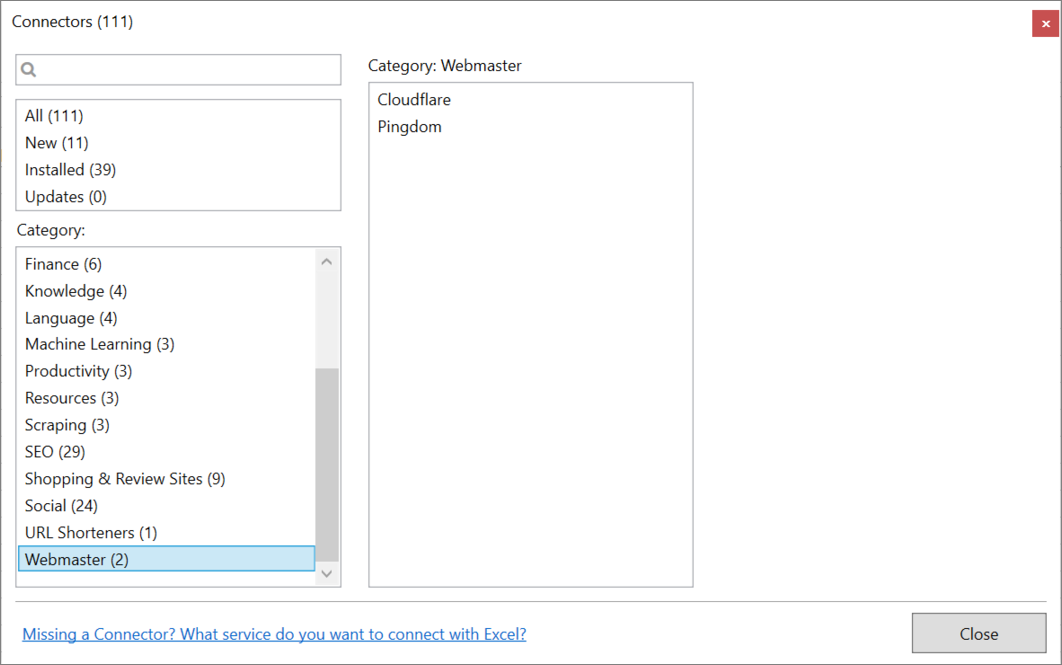 ---
Contribute
This connector suite is open-sourced on GitHub.
---
See
Official Documentation
Resources
---