Access Whitepages Pro in Excel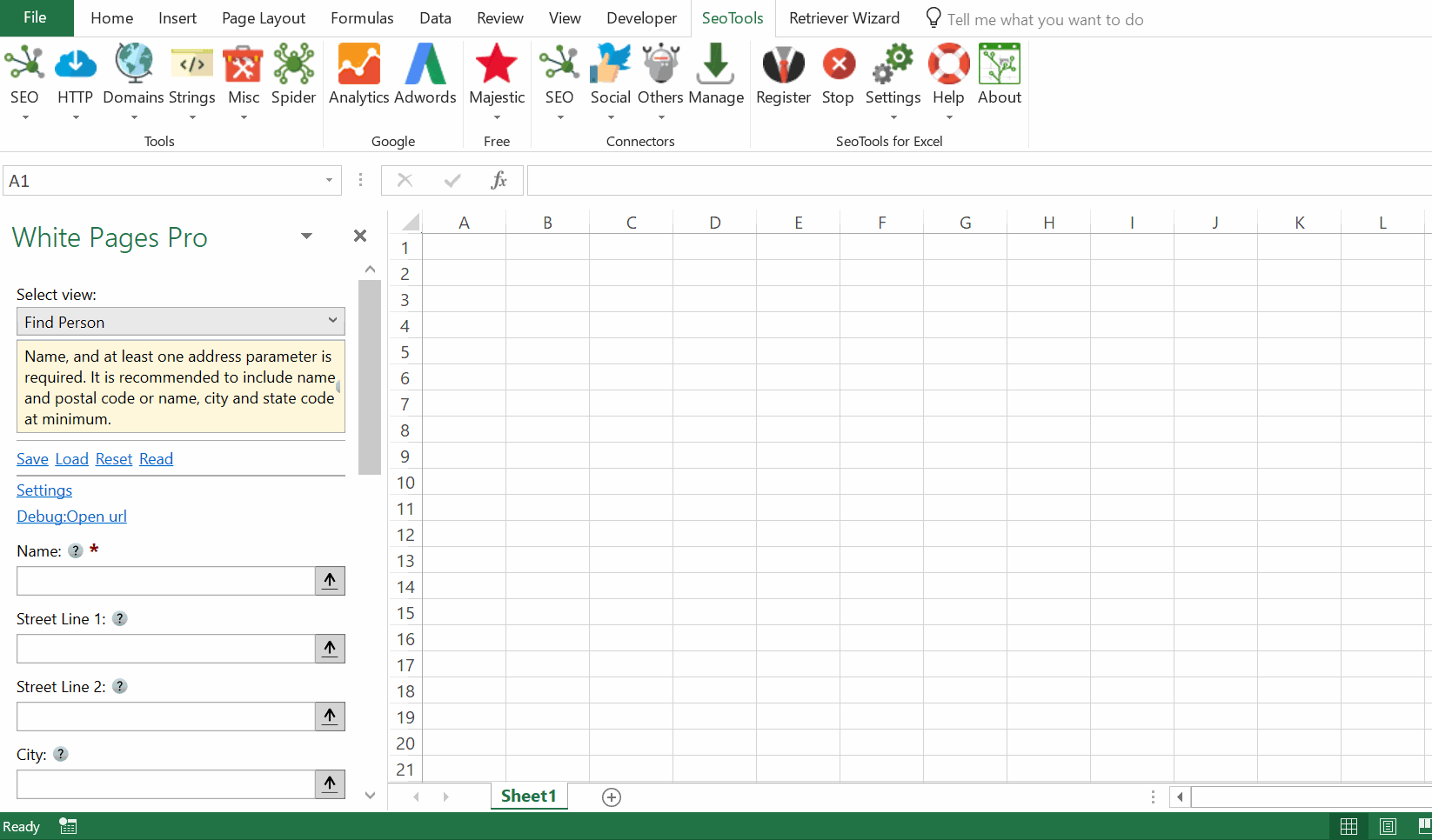 Address Validation
Normalize and verify addresses in 170+ countries.
Find Person
Identify, enhance, and update records from a single data attribute. Leverage over 30+ years of address history, 600M+ phone-to-person matches, 275M unique person-to-address matches, and more. A Find Person request allows you to identify a single person and find details including demographics, location and phones associated with that person.
Identity Check
Returns 70+ data signals and network insights to provide validity flags, positive and risk attributes.
Reverse Phone
Allows you to find all the locations, persons, or businesses associated with a phone number.
Phone Reputation
Receive reputation level and also details including what spam, scams and fraud activities are associated with the phone number.
General Inputs:
Street line 1 (Number and street name)
Street line 2 (Apartment or other additional address information)
City
Postal Code
State Code
Country Code (If there is no country code in the request address will be tried against US and CA country codes by default.)
---
Access
Add from Manager
The Whitepages Pro Connector is available in the Connectors Manager in the top ribbon:


Head over to the Lead Generation Category and install Whitepages Pro: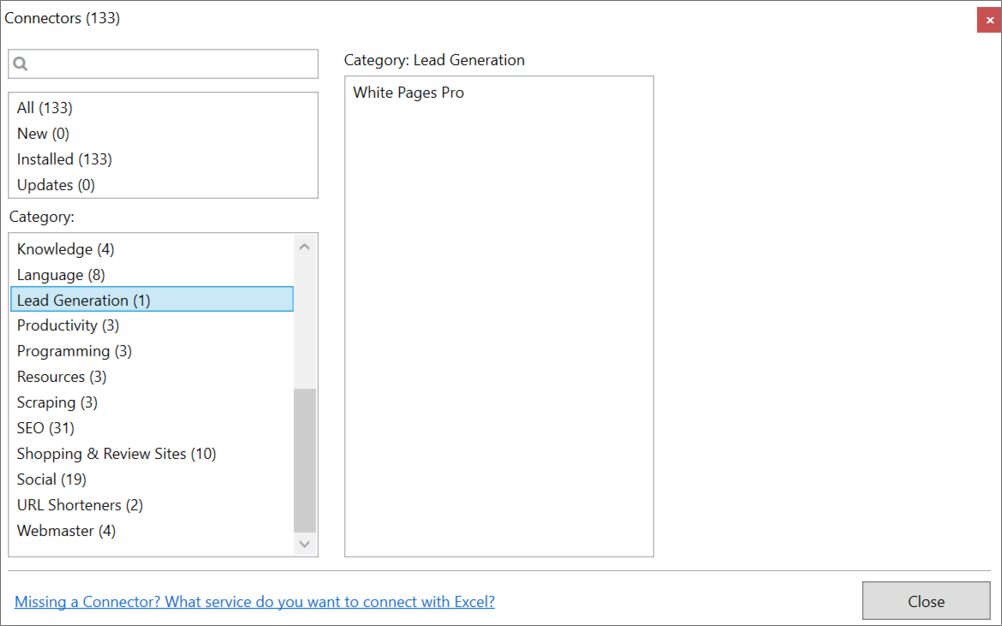 Get Access key
To use the Whitepages Pro you need API Keys.
Click on the "Create your free API account" button and follow the signup process.
After you've created the app, generate API keys for the specific data endpoints.
Copy the key to the Settings form in the Whitepages Pro Connector taskpane:
---
Contribute
This connector suite is open-sourced on GitHub.
---
See
Official Documentation
Related Functions
Resources
---