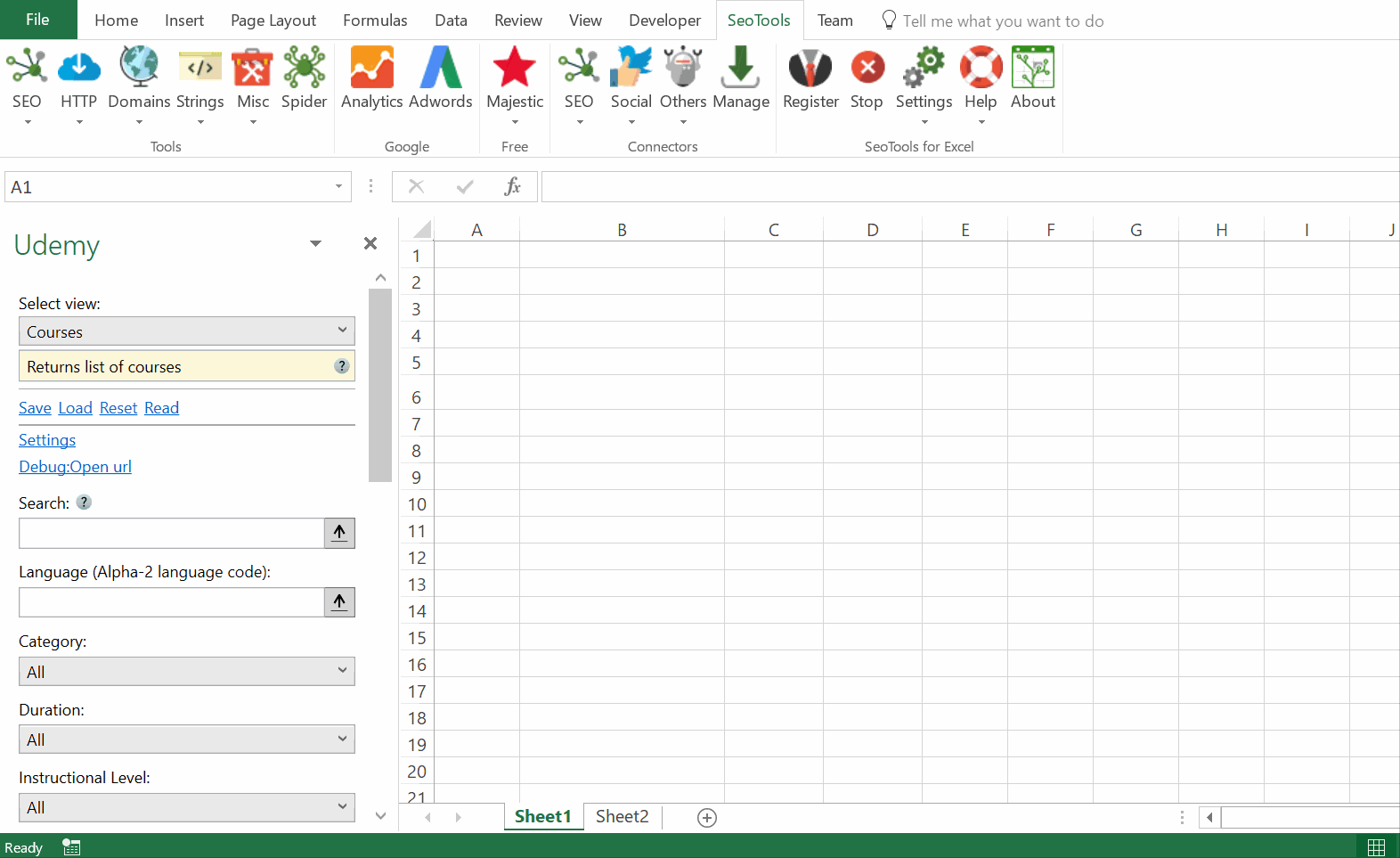 ---
Courses
List - Returns list of courses. Filter results by:

Query
Language
Category
Duration
Instructional level
Price
Affiliate Agreement

Lookup - Returns information about a specific course.
Reviews
List - Returns reviews from a specific course.
---
Add from Manager
The Udemy Connector is available in the Connectors Manager in the top ribbon:


Head over to the Knowledge Category and install Udemy: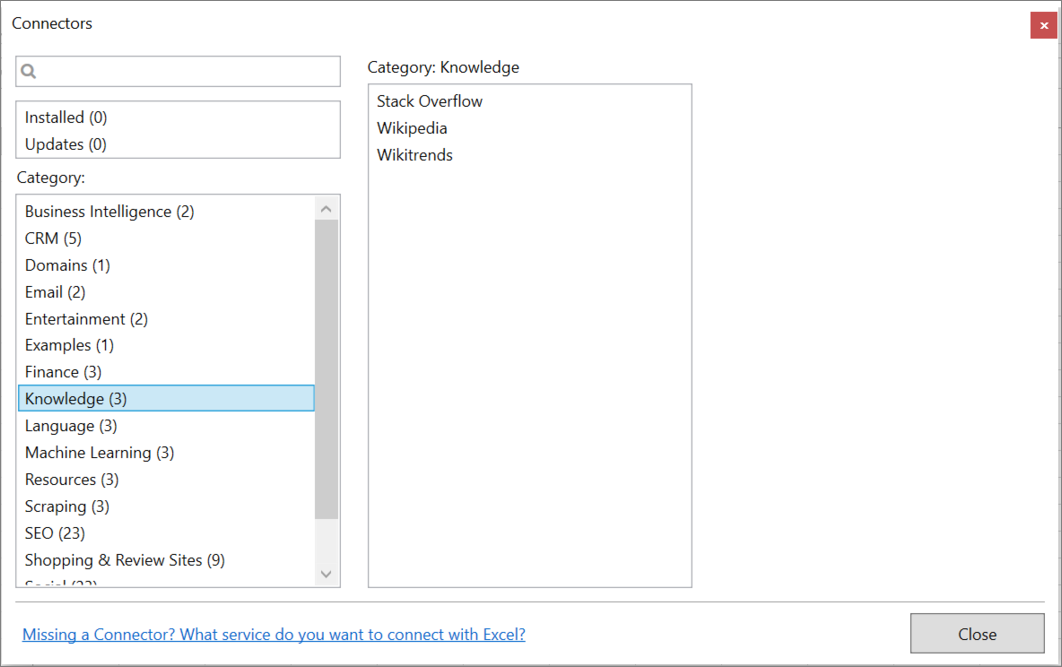 Client Id
To use the Udemy Connector you need a Client Id and Client Secret.
Sign up for an account if you don't have one.

Next, go to API Clients page in your user profile. Click on the "Request API Client" button.

Fill out the necessary information and click Save.

Udemy will review the information and approve the Client within a day. When it has been approved, head back to the same page and copy the Client Id and Client Secret and paste in Settings inside the Udemy Connector.
---
Contribute
This connector suite is open-sourced on GitHub.
---
See
Official Documentation
Resources
---