Access Semantics3 in Excel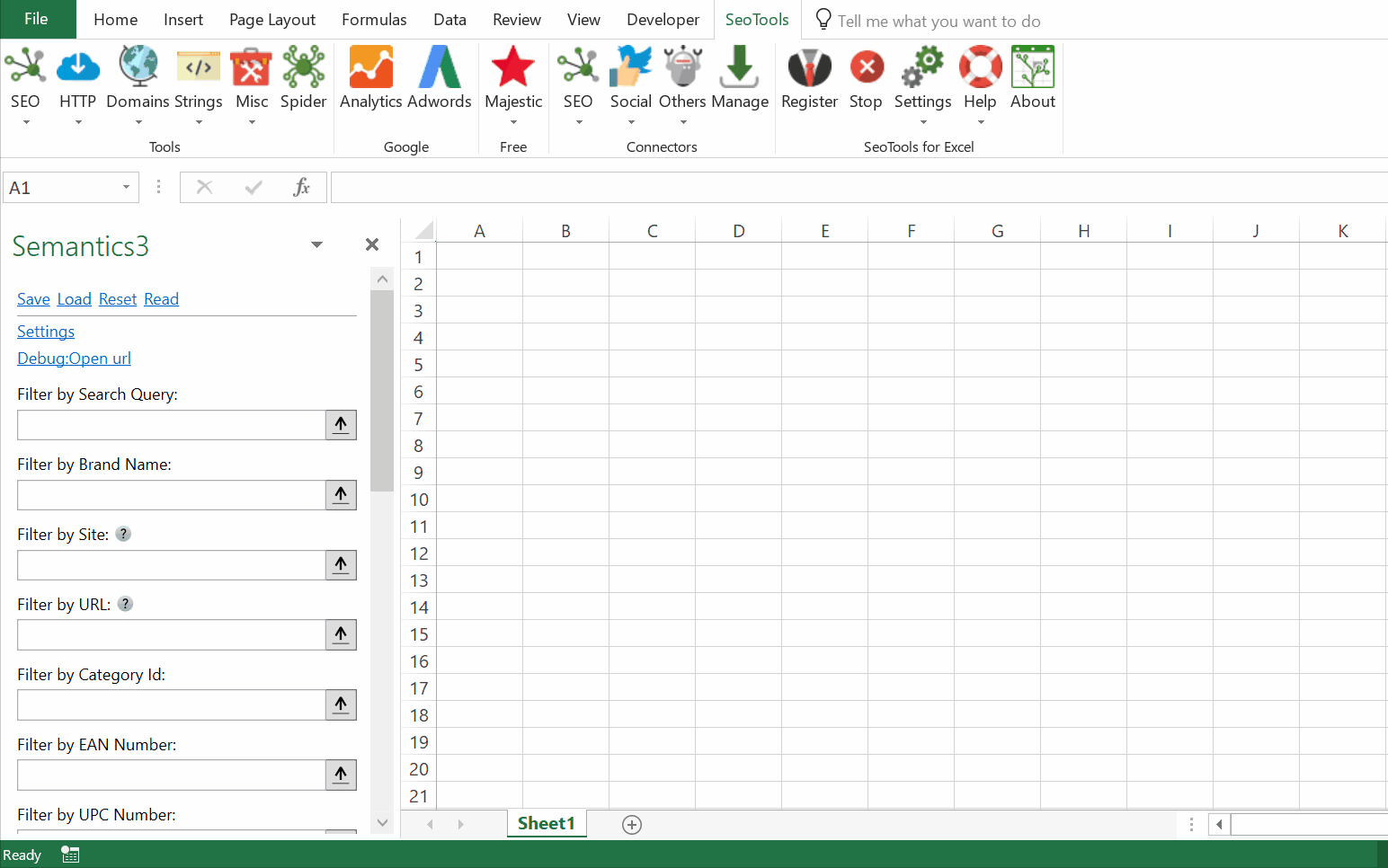 Semantics3 organizes and manages the world's largest eCommerce database tracking hundreds of millions of products sold across thousands of retailers online.
Filters
Return customized product lists based on one or more of the following filters:
Search Query - Run free-text search with any input string, a la Google search.
Brand - Retrieve products by the brand (or manufacturer) that they belong to. A brand (or manufacturer) is identified by its name.
Site - Retrieves products which are marketed on the specific site. For example 'walmart.com'.
URL - Return products linked to a specific URL. The URL can handle multiple forms of the same URL, typically as long as the URL is not too mangled. For example 'www.walmart.com/ip/37065534'.
Category Id - Retrieve products by their category IDs.
EAN - Lookup a product by EAN number.
UPC - Lookup a product by UPC number.
Semantics3 Id - Retrieve products by their Semantics3 IDs.
Active Offers - When true only those offers that are deemed active will be returned.
Metadata
Id - Semantics3 ID of the product.
Name - Name of the product. All products will contain a name.
Brand - Brand name of the product.
Category Id - Best estimate category ID of the product.
Category - Name of the category with which the product is associated.
Created - Timestamp at which this product was inserted into Semantics3's database.
Updated - Timestamp at which the data in this product response was last refreshed.
Image - Link to Product Image.
EAN - 13-digit International Article Number (EAN) of the product.
UPC - 12-digit Universal Product Code (UPC) code of the product.
Price - This price is selected from among all the offers and list prices associated with the product.
Currency - The ISO 4217 currency value
Manufacturer - Manufacturer of the product.
Model - Model of the product.
---
Access
Add from Manager
The Semantics3 Connector is available in the Connectors Manager in the top ribbon:


Head over to the Products & Review Category and install Semantics3: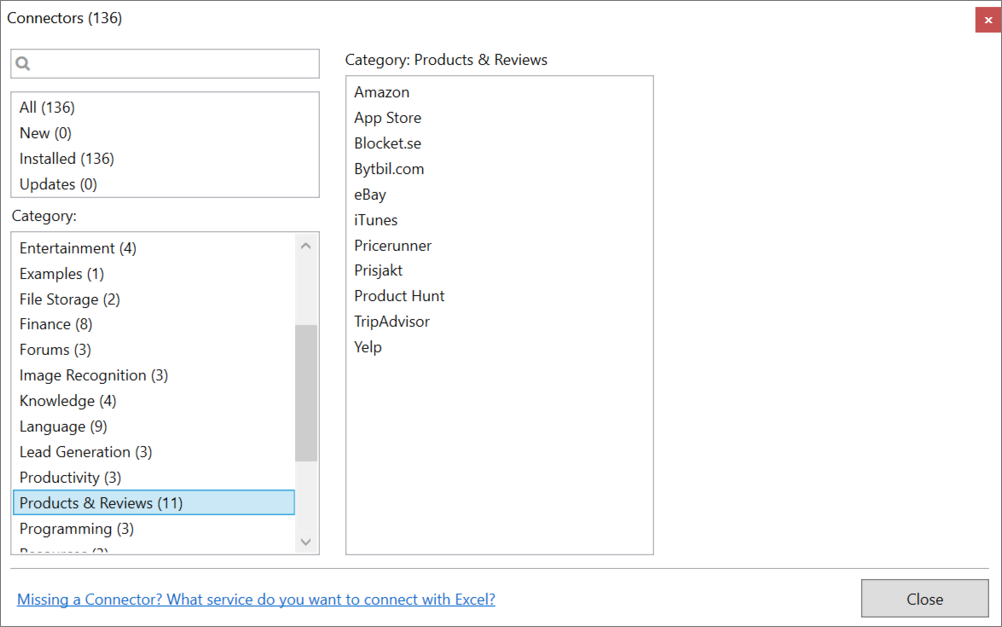 API Credentials
Create a Semantics3 account and visit the API credentials page.

Copy the API Key and Secret.

In the Semantics3 Connector task-pane, click on Settings and paste the keys in the respective field.
---
Contribute
This connector suite is open-sourced on GitHub.
---
See
Official Documentation
Resources
---