Access HackerTarget in Excel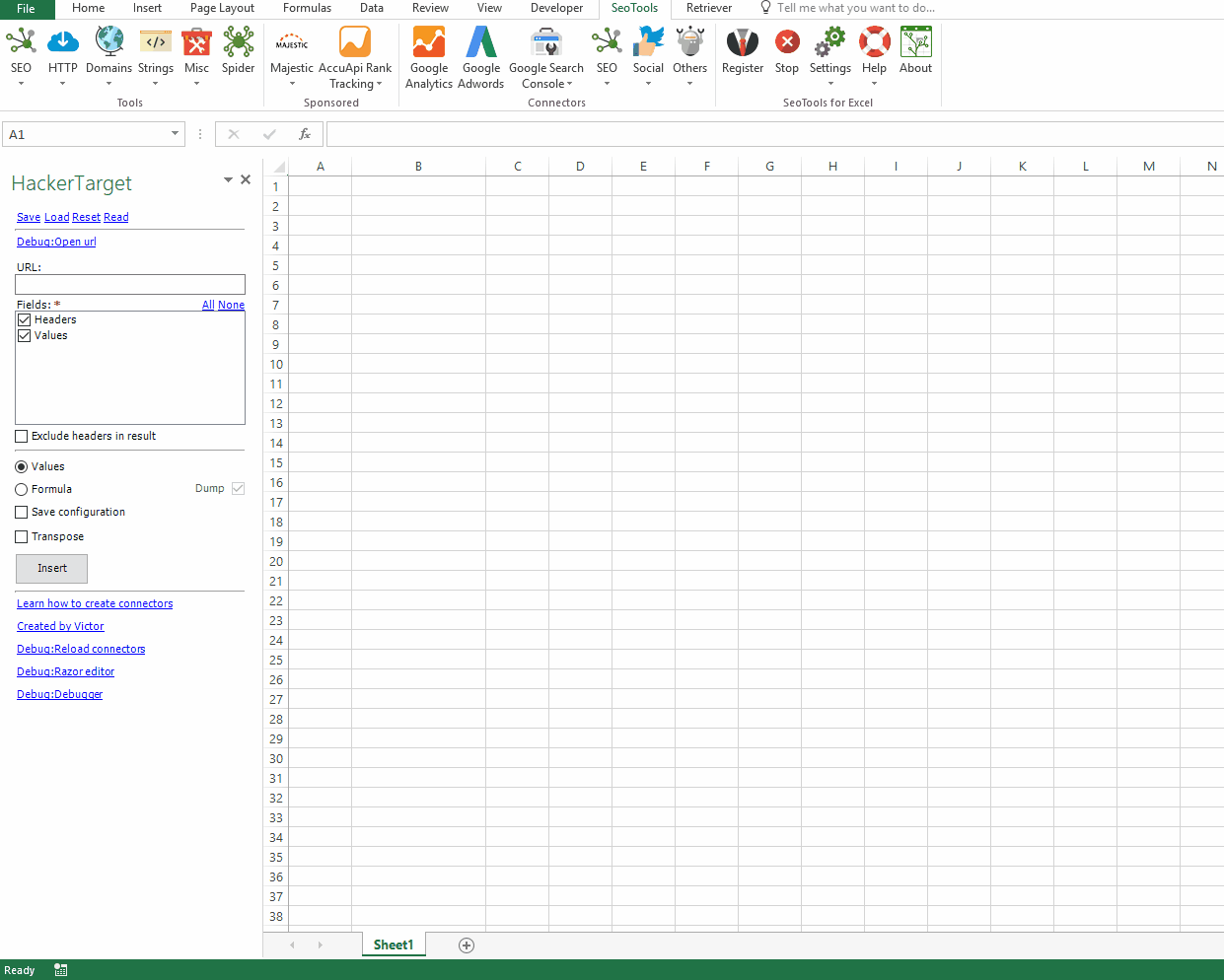 ---
Reviewing HTTP Headers
A great deal of information can be gathered in a check of the HTTP Headers from a web server. Server side software can be identified often down to the exact version running. Cookie strings, web application technologies and other data can be gathered from the HTTP Header. This information can be used when troubleshooting or when planning an attack against the web server.
---
Access
Add from Manager
The HackerTarget Connector is available in the Connectors Manager in the top ribbon:


Head over to the SEO Category and install HackerTarget :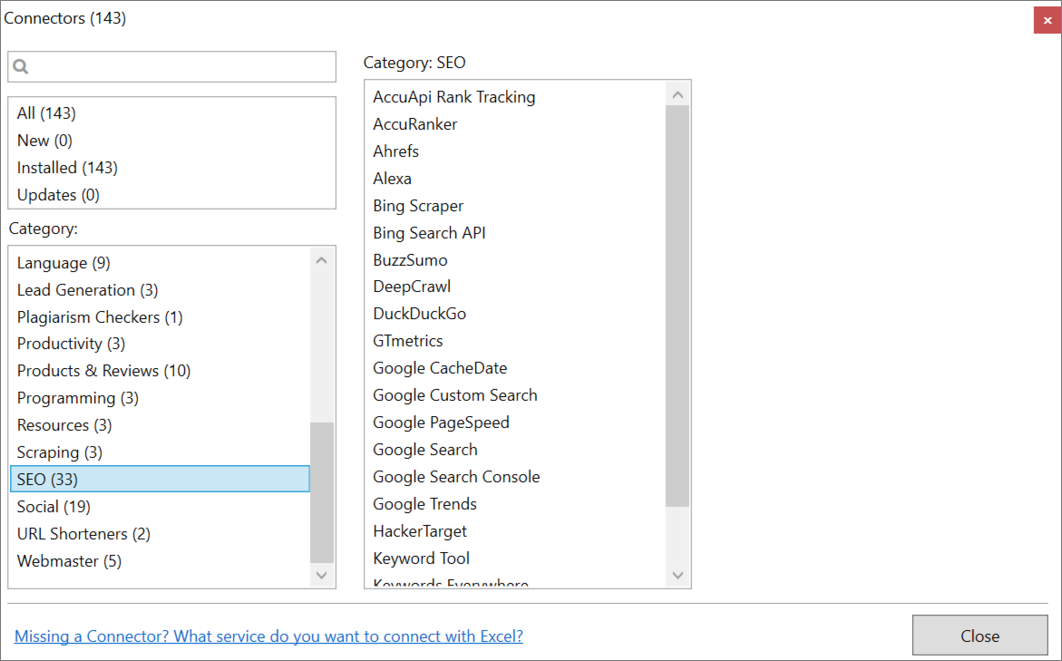 ---
Contribute
This connector suite is open-sourced on GitHub.
---
See
Official Documentation
Resources
---