Access ActiveCampaign in Excel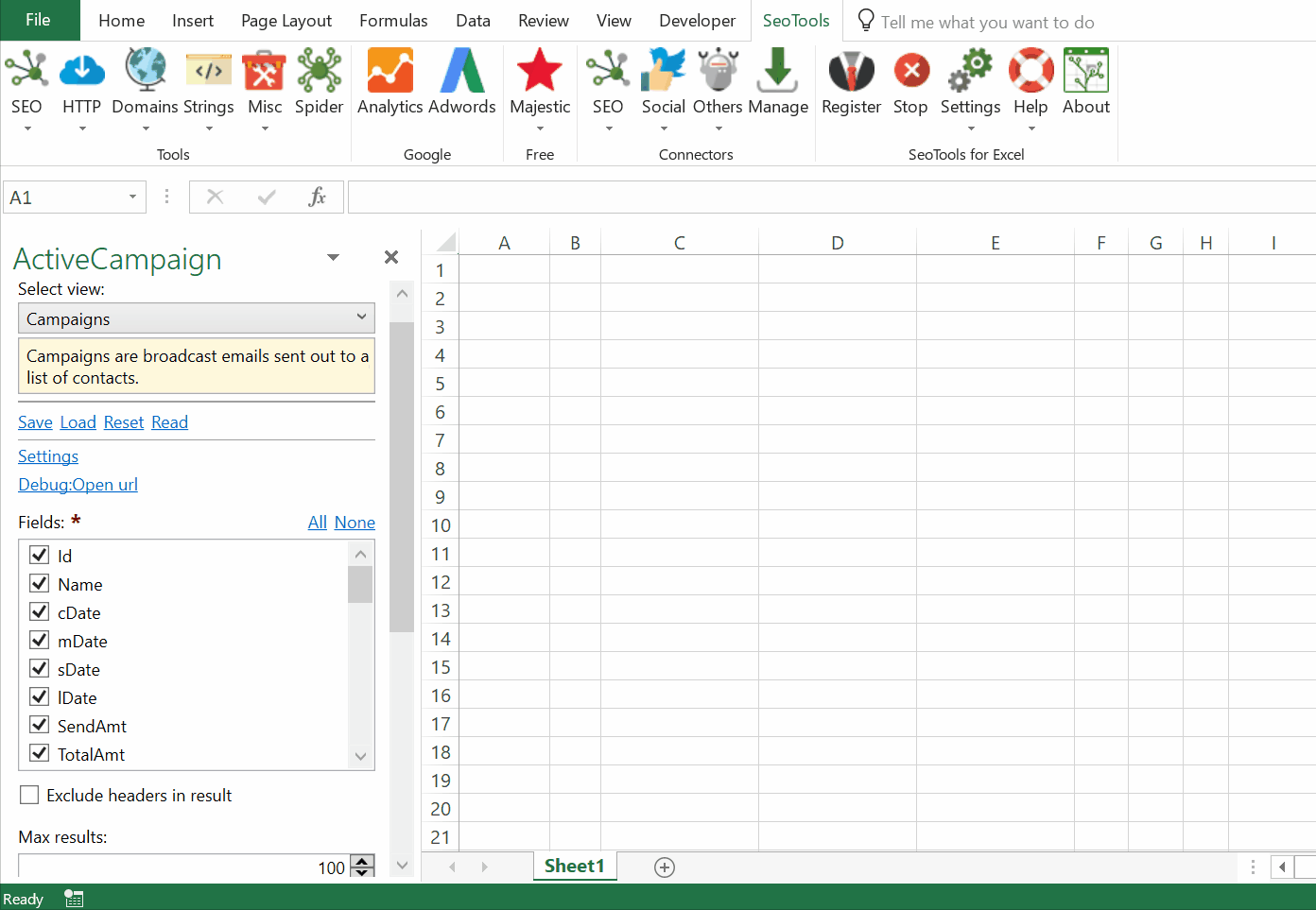 Automations
Automations allow you to automate marketing communications to your contacts.
Campaigns
Campaigns are broadcast emails sent out to a list of contacts.
List - List all campaigns
Links - Retrieve links associated to campaign
Addresses
Every campaign sent via ActiveCampaign is required to have a physical mailing address associated with it.
Contacts
Contacts are the center of activity in ActiveCampaign and represent the people that the owner of an ActiveCampaign account is marketing to or selling to.
List - List all contacts
Automations - List all automations the contact is in
Messages
List all messages.
Forms
Forms are used to gather new contacts for an ActiveCampaign account.
Lists
A list is a group of contacts that campaigns can be sent to.
Segments
Segments are targeted groups of contacts that meet specified criteria.
Whitelisted Domains
List of all whitelisted site tracking domains.
Tags
Tags are labels that you can apply to contacts to help you organize them.
Users
Users are the users who log in and use ActiveCampaign for their business.
List - List all existing users
Lookup - Retrieve an existing user by looking up email, username or ID.
---
Access
Add from Manager
The ActiveCampaign Connector is available in the Connectors Manager in the top ribbon:


Head over to the Email Category and install ActiveCampaign: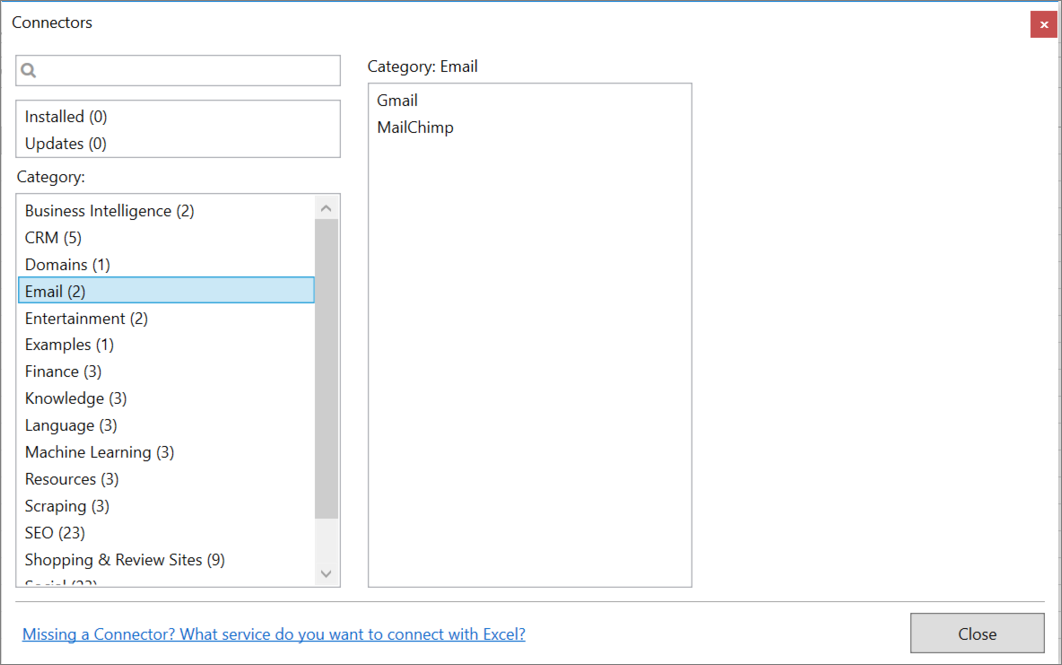 API key & Base URL
To use the ActiveCampaign Connector you need an API Key which is located in your account on the Settings page under the "Developer" tab.
The Base URL is specific to your account and is generally in the form https://your-base-url.activehosted.com
Copy the API key and Base URL and paste in the respective fields in the ActiveCampaign task-pane inside Seotools: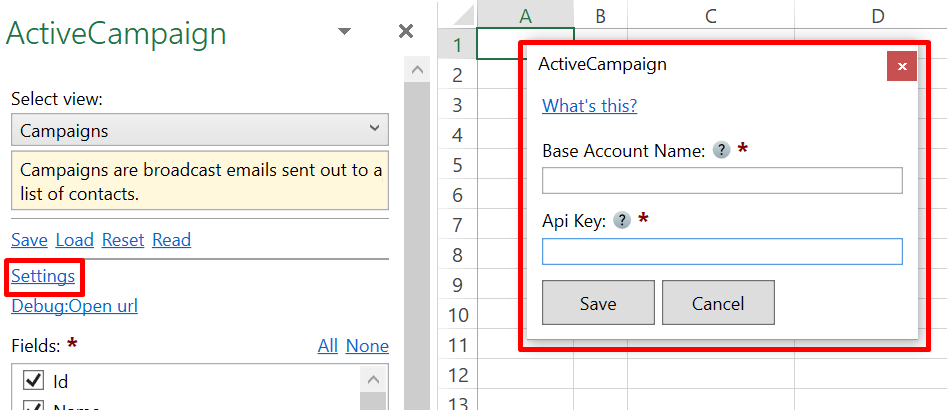 ---
Contribute
This connector suite is open-sourced on GitHub.
---
See
Official Documentation
Related Functions
Resources
---