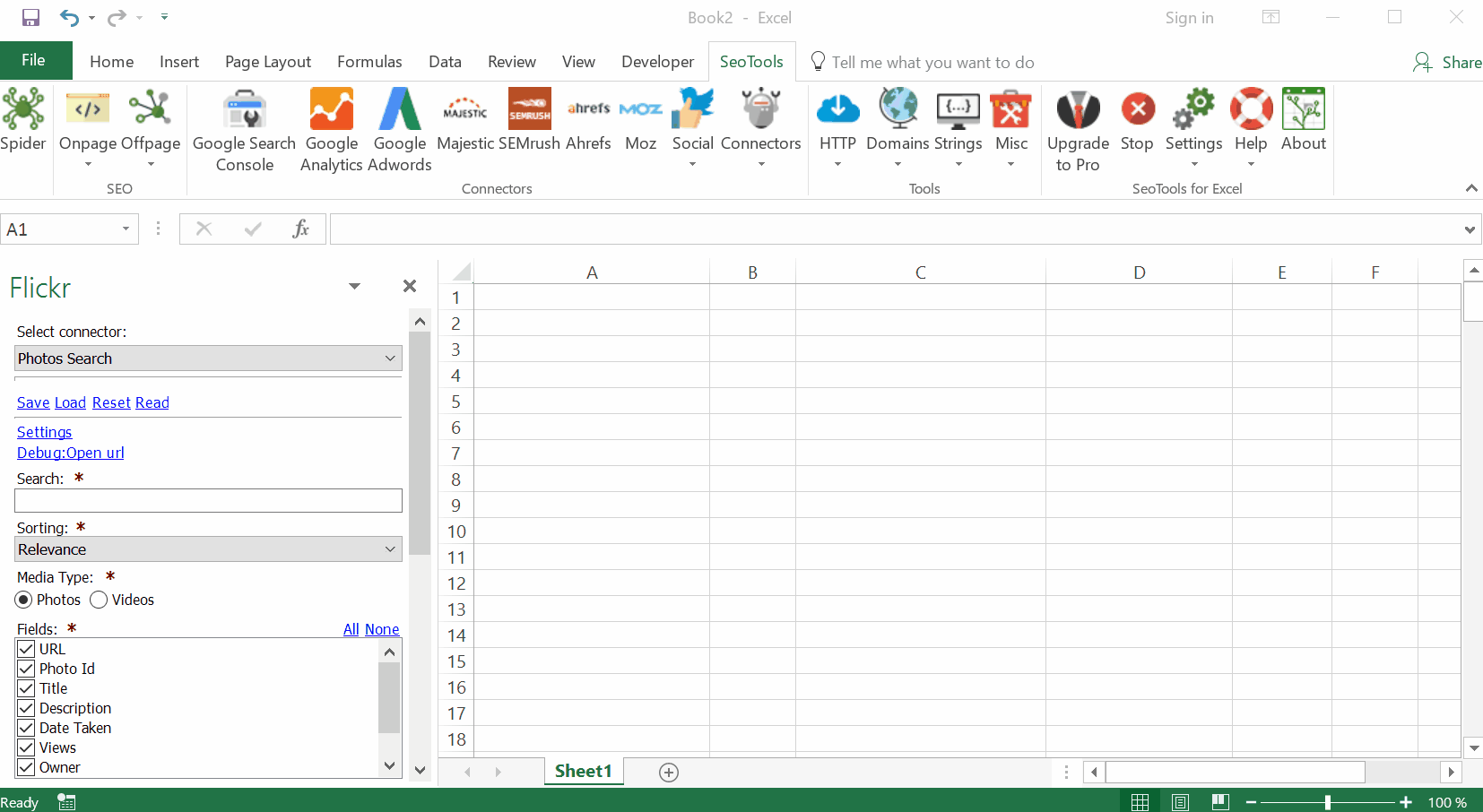 ---
Media
Search - Find Media matching a specific query. Available search options:
Lookup - Extract statistics about a particular media object.
Comments - Extract all comments published about a particular media object.
Tags - Extract all hashtags associated with a particular media object.
Timelines - Extract all Media published by a particular user. Available filtering options


Media Type
Uploaded interval
Taken interval
Groups
Groups Search - Find Groups matching a specific query.
User Groups - Extract all Groups a user is a member of.
Accounts
Find Account - Find Accounts by one of the following input types:

Email
Flickr URL
Username
---
API key
To use the Flickr connector you need an API key.
Sign up for a Flickr account if you don't already have one.
Request an API key and chose Non-Commercial or Commercial use.
Fill out the form and accept the conditions stipulated by Flickr.

---
Contribute
This connector suite is open-sourced on GitHub.
---
See
Official Documentation
---