These features requires SeoTools Pro.
With Connectors you can extend the functionality of SeoTools and easily integrate APIs into Excel.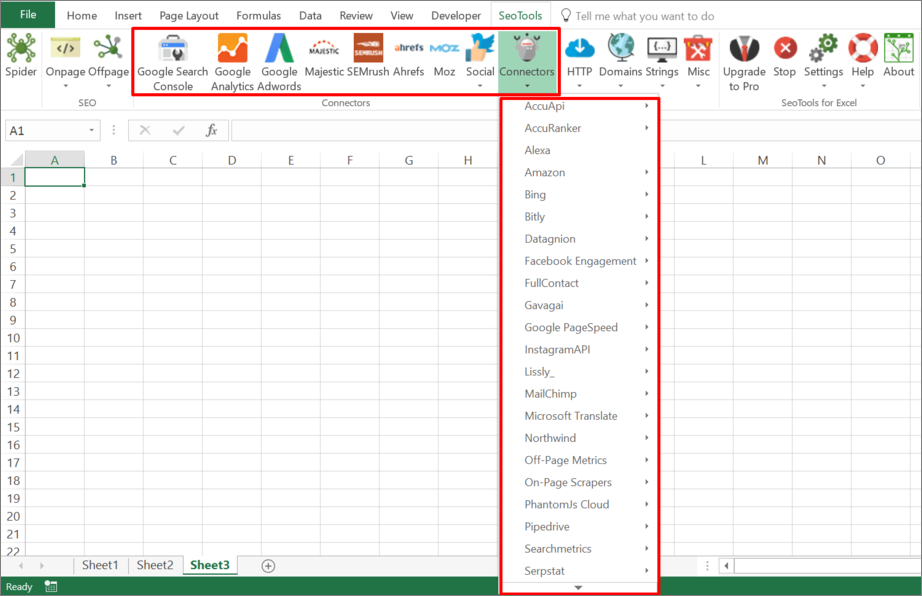 Connectors are organised in suites. SeoTools is shipped with several suites that contain a wealth of useful connectors:
---
Available Integrated Connectors:
---
Learn how to build your own connectors
Creating your own connector is quite simple. The ones that are shipped with SeoTool are all open-sourced on GitHub.
I will shortly release more documentation on how to build you own connector.
---
See
Related Functions
---