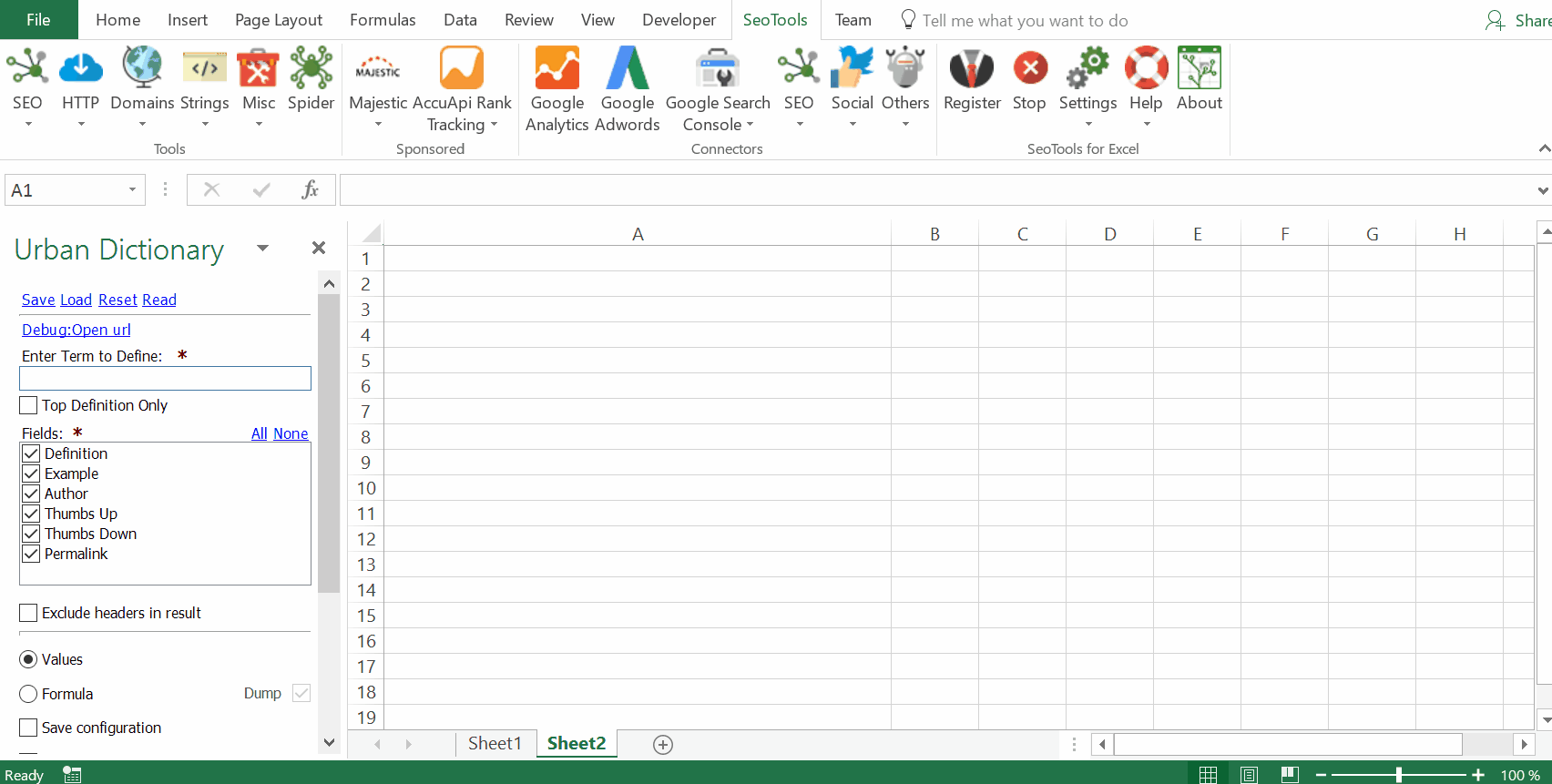 Purpose
Collects information about words, terms, and expressions from the Urban Dictionary database.
Available metrics:
Definition
Example
Author
Thumbs Up
Thumbs Down
Permalink
Check the Top Definition Only box if you only want the definition which has received most thumbs up. Useful when using formula mode and extracting definitions for a list of inputs.
---
Contribute
This connector suite is open-sourced on GitHub.
---
See
Related Functions
---