With the SEMrush integration in SeoTools you can perform powerful keyword analysis for paid and organic traffic, learn what and how much your competitors spend on Adwords and review your backlinks directly in Excel.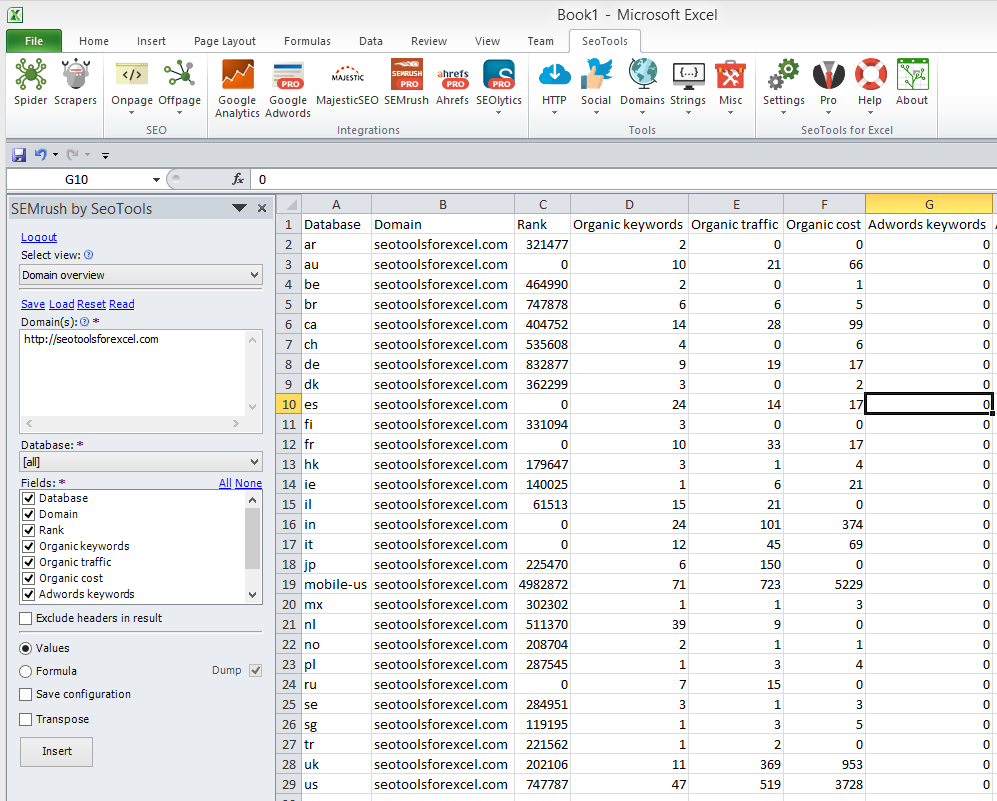 This integration requires SeoTools Pro, a SEMrush subscription and a SEMrush API package.
Try SEMrush for 14-days with this promo code
Implemented features
Anchors
Backlinks
Competitors in organic search
Competitors in paid search
Display advertisers
Domain organic search keywords
Domain overview
Domain paid search keywords
Indexed pages
Keyword difficulty
Keyword overview
Organic results
Paid results
Phrase match keywords
Referring domains
Referring ips
Related keywords
Url organic search keywords
Url paid search keywords
See SEMrush documentation for futher details.
---