This feature is free. Check out the awesome benefits of becoming a Pro User.
=ResponseTime(string url, [int iterations, int
 pauseBetweenIterations]) : integer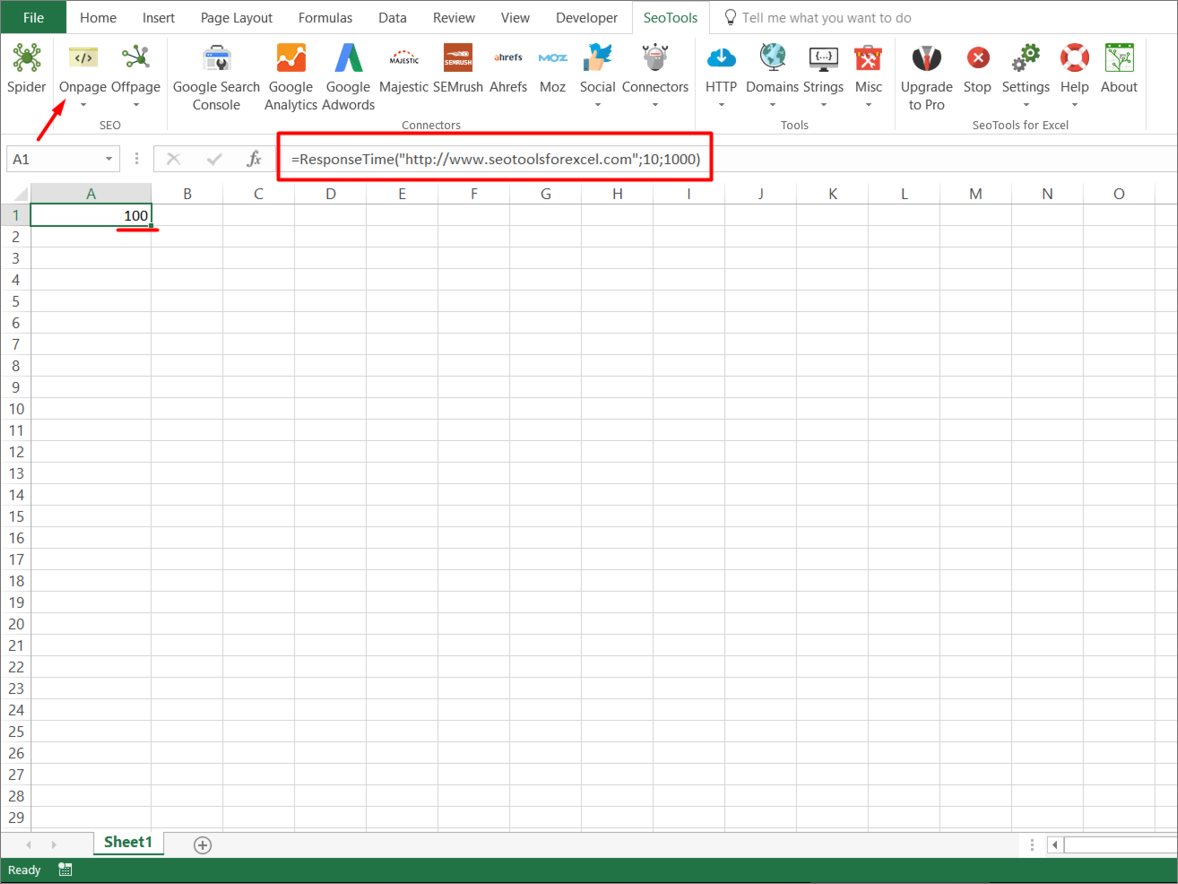 ---
Purpose
Returns the number of milliseconds it takes for an url to load (cached).
---
Iterations
Use this attribute to take multiple samples and return the median value collected in each iteration.


(default 1 iteration)
---
PauseBetweenIterations
Thread sleep beetween each iteration.


(default 1000ms)
---
Example
=ResponseTime("http://www.seotoolsforexcel.com",10,1000)

Will measure the response time of offerta.se 10 times with 1000ms between each iteration and return the median response time.
---