If SeoTools isn't working:
Makes sure you have the latest Microsoft .Net Framework installed on your computer. You need the "full" version.
Are you using the correct version? Check if your copy of Excel is 32bit or 64bit.
Did you really unzip SeoTools..zip? SeoTools.config.xml must be in the same directory as the XLL file. Also make sure it's writable.
Restart your computer!
Get help at the SeoTools Forum.
Ribbon (menu) not showing?
Go to Add-Ins under Options and select Manage COM Add-ins. Remove any SeoTools references and try installing SeoTools again.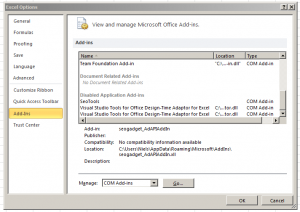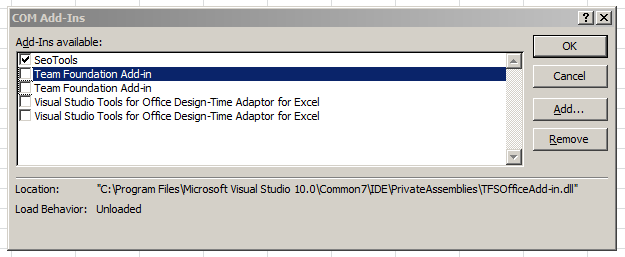 Using 32 bit version on Windows 8
If you're having problems using the 32 bit version Windows 8. Try to install .net 3.5 SP.
407 Proxy Authentication Required
The server committed a protocol violation
---