COM Add-in helper could not be registered
This sometimes happens when SeoTools is put in some kind of Error state by Excel.
Under Add-Ins and "Manage: Disabled Items", see if SeoTools is listed here and if so "Enable".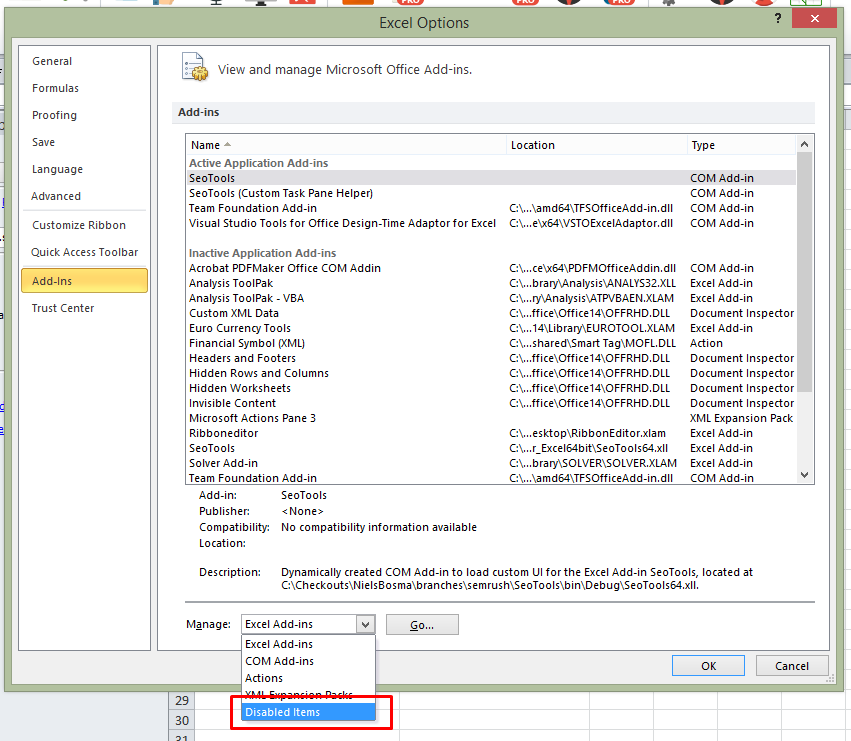 If this doesn't work try this trick to reset Excel:
(only do this yourself if you know what you're doing)
Open the registry and delete these folders:
HKEY_CURRENT_USER\Software\Microsoft\Office\14.0\Excel
HKEY_LOCAL_MACHINE\Software\Microsoft\Office\14.0\Excel 

Where you replace 14.0 with your Excel version.
Then restart your computer and try to install SeoTools again.
---