Failed to register. Proxy Authentication Required / Protocol Violation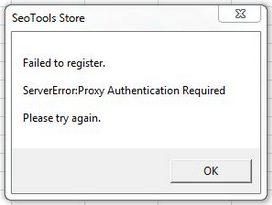 This error is typically associated with security settings in the network, firewall, our router.
1. Register with a Proxy
Recommended Method
On the registration area, click on Proxy Settings
Enter the server address and login credentials to a proxy of your choice.
Register your SeoTools license.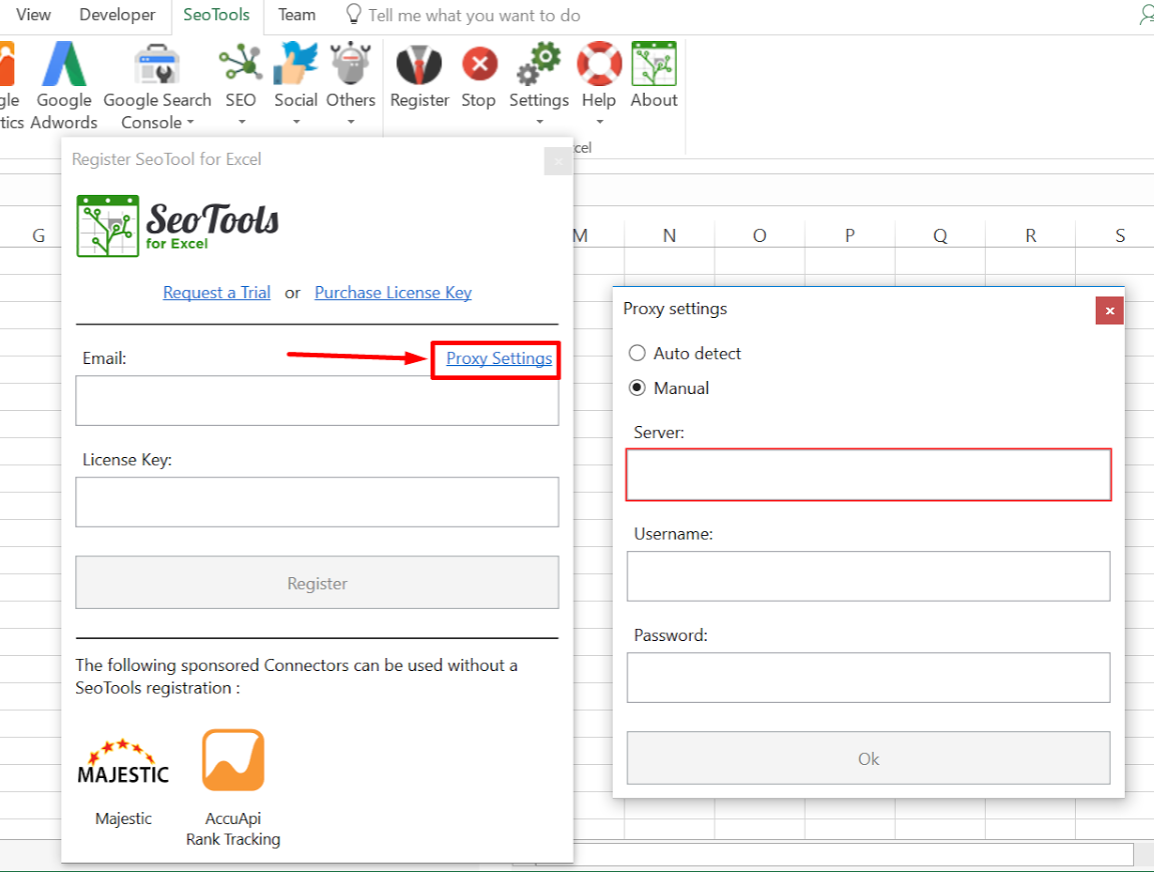 Alternative Solution
Create a config file named EXCEL.EXE.config in your Office installation folder (for Windows 7 and Office 2010: C:\Program Files (x86)\Microsoft Office\Office14\) with the following contents:
<?xml version="1.0" encoding="utf-8" ?>
<configuration>   
  <system.net>
    <defaultProxy enabled="true" useDefaultCredentials="true">       
      <proxy usesystemdefault="true" bypassonlocal="true"/>
    </defaultProxy>
  </system.net>
</configuration>

Then restart Excel!
---
See
---