Link auditing with SeoTools and Majestic
Auditing your backlinks should be something you do regularly. It's much easier to proactively make sure Google isn't punishing you than rectifying the situation after the fact.
In this article we'll use Majestic to automatically fetch backlinks for our domain and provide domain rankings, so I'm going to assume you've got that integration all set up within SeoTools.
Fetch the backlinks
Let's start off by pulling a list of backlinks to our domain.
Then we're going to use UrlProperty to clean up the domains and remove duplicates.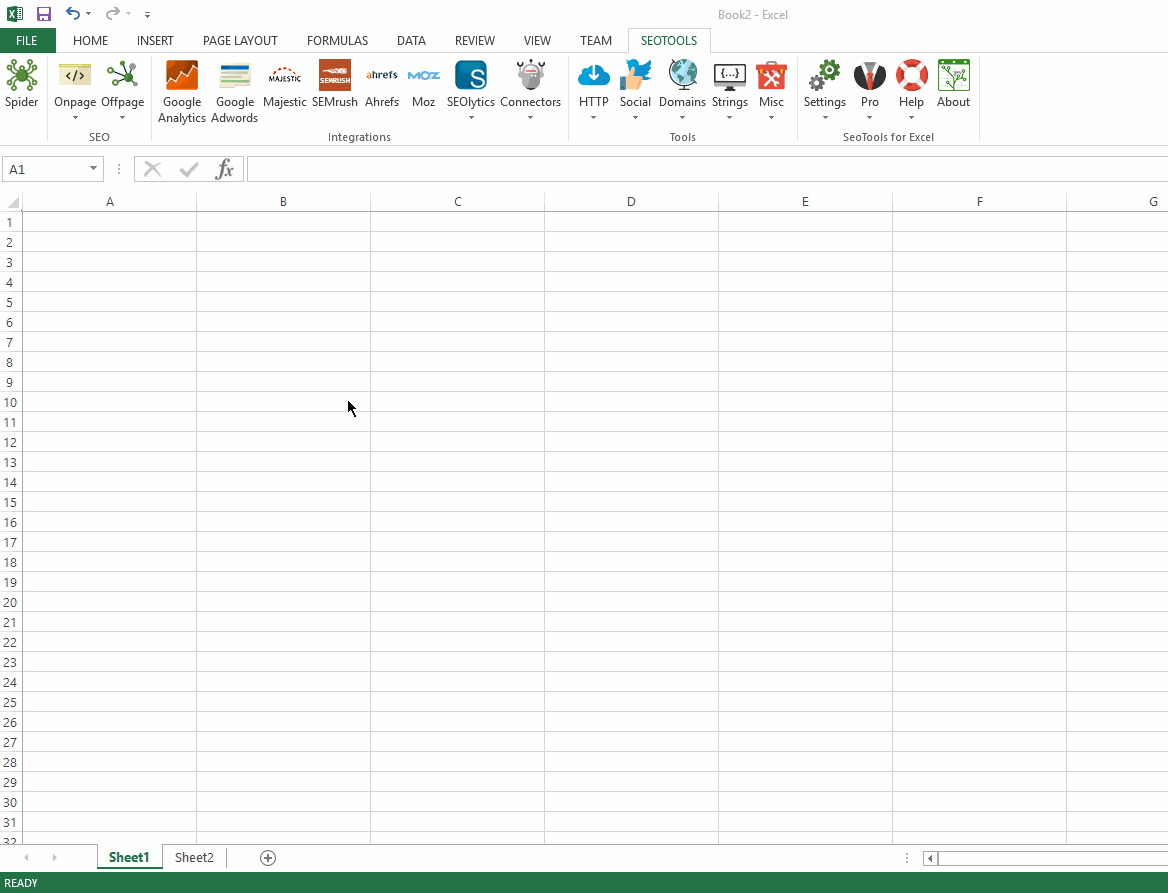 Make the call
Now we've got a list of unique domain names, in my case, 109 of them. Let's use Majestic again, this time to check how trustworthy the domains are. Copy your column of domains and paste it as a parameter to the Index data command and sort it based on its TrustFlow rating.
Citation Flow is a number predicting how influential an URL might be based on how many sites link to it.
Trust Flow is a number predicting how trustworthy a page is based on how trustworthy sites tend to link to trustworthy neighbors.
The scale goes between 0 and 100, where Google is a 99 on both citation flow and trust flow, Search Engine Land has a citation flow of 75 and trust flow of 64 and Search Engine Roundtable has a citation flow of 69 and trust flow of 43.
Keep in mind that the ratings while useful should only serve as an indication of how legit the domain is, you still need to use your own judgement at some point to make the final call.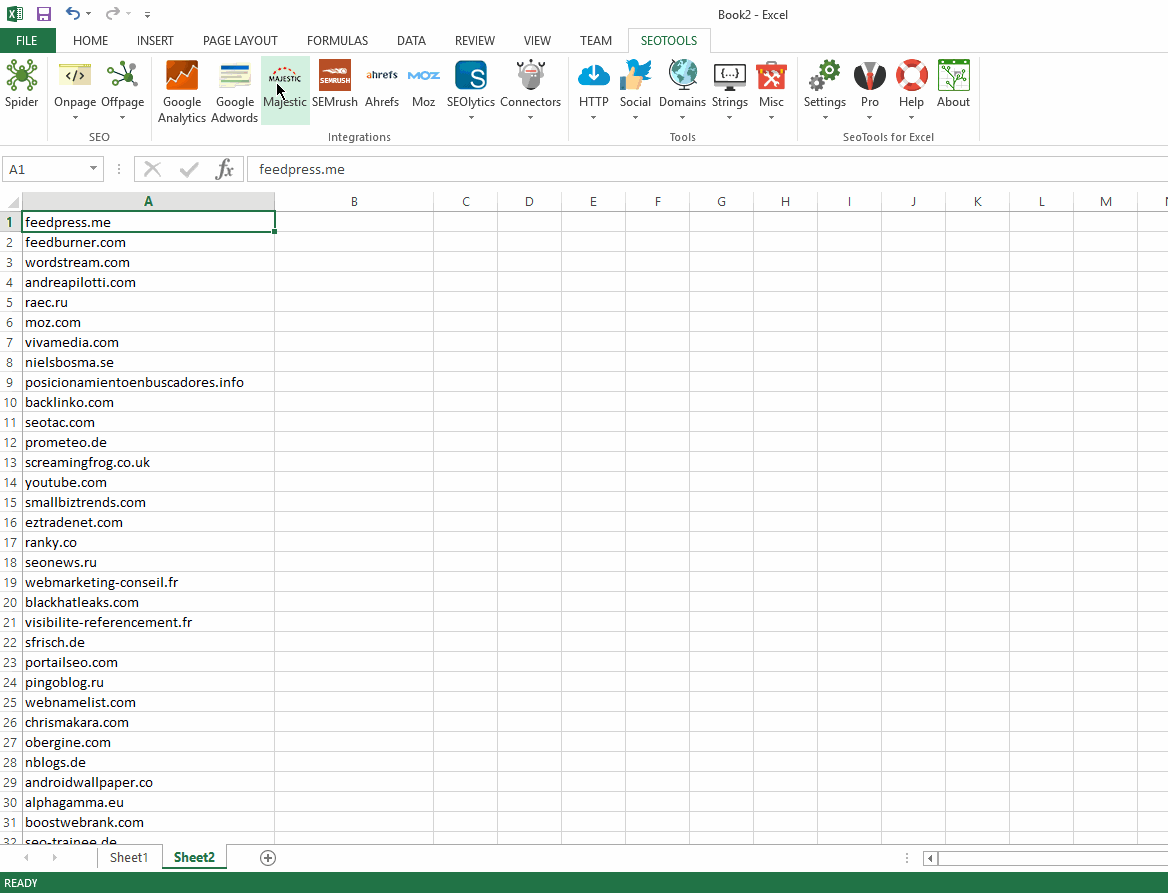 Go through the list and delete the domains which inbound links you wish to keep. Once that's done, delete all blank cells using the Find & Select tool in Excel.
At this point you should have a list of shady domains which you want to disavow. However, we're not done just yet, we need to prepend domain: to each cell.
=CONCATENATE("domain:",A1)

Remember to drag the fill handle to apply this formula to the entire column of domains.
If you've done things right you now have a column of shady domains prefixed with domain:. Copy the entire column into notepad and save it as a .txt file.
Take a last look and confirm there's no domains listed which inbound links you wish to keep and upload it on this page.
If you run into any issues, feel free ask for help on the forums.