Access Internet Archive in Excel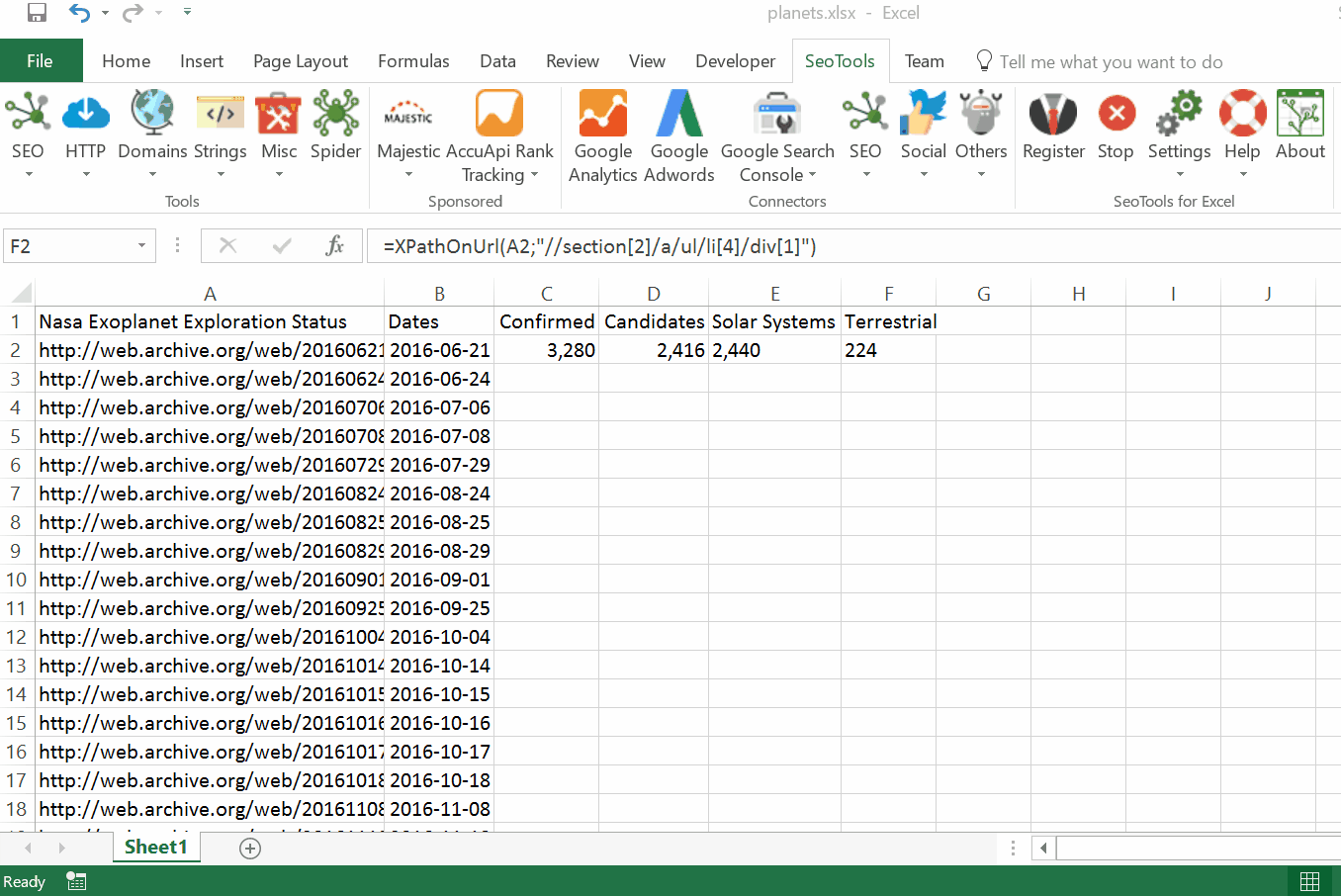 ---
Purpose
The Internet Archive Connector offers a clever and simple solution to collect historical web page content and compare over time. It is applicable on all websites registered in the Internet Archive database, which means all kinds of practical marketing opportunities as well. For example,
How has your competitor product portfolio developed over time?
What titles have been used over time?
What images have been used over time?
How many interactions, such as shares or comments, have been registered over time?
How To
Make sure you have an API key to Phantom JS Cloud (see below).

Enter your desired website and the year to collect historical "snapshot" images from.

Next, click on Insert and SeoTools will list all URLs available for the desired time span.
Metrics
The Connector also includes the following metrics:
First Seen
Last Seen
Archived Count
---
Getting an API key
Register for a PhantomJS Cloud account.
Activate your account.
Retrieve your API key from the dashboard.
---
Contribute
This connector suite is open-sourced on GitHub.
---
See
Guides
Related Functions
---