SeoTools 4.3.5 with YouTube metrics!
A small release this time with some new scrapers and bug fixes.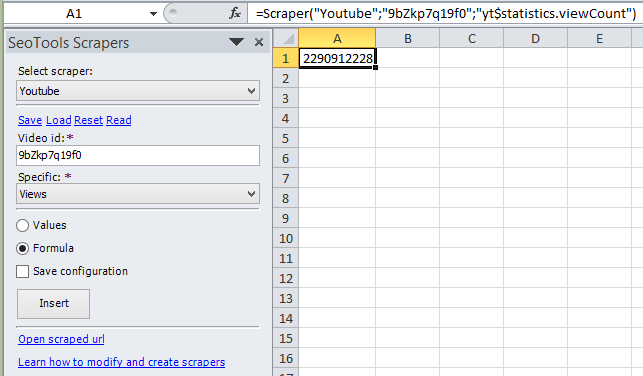 New scrapers
Got an idea for an API that we should integrate into SeoTools as a scraper? Let me know!
Fixes
Added Include and Exclude url options in Spider.
Defaults for AhrefsRank function.
Updated Google Analytics metrics and dimensions.
New "depth" option for UrlProperty
Fixed formatting bug in Google Adwords/Search trends header results.
Fixed issues with the Spider when loading stored configurations.
Fixed a bug when loading saved Google Adwords settings.
Fixed issue with device fingerprinting for Pro users on VMs.
Fixed issue with large numbers in Google Analytics.