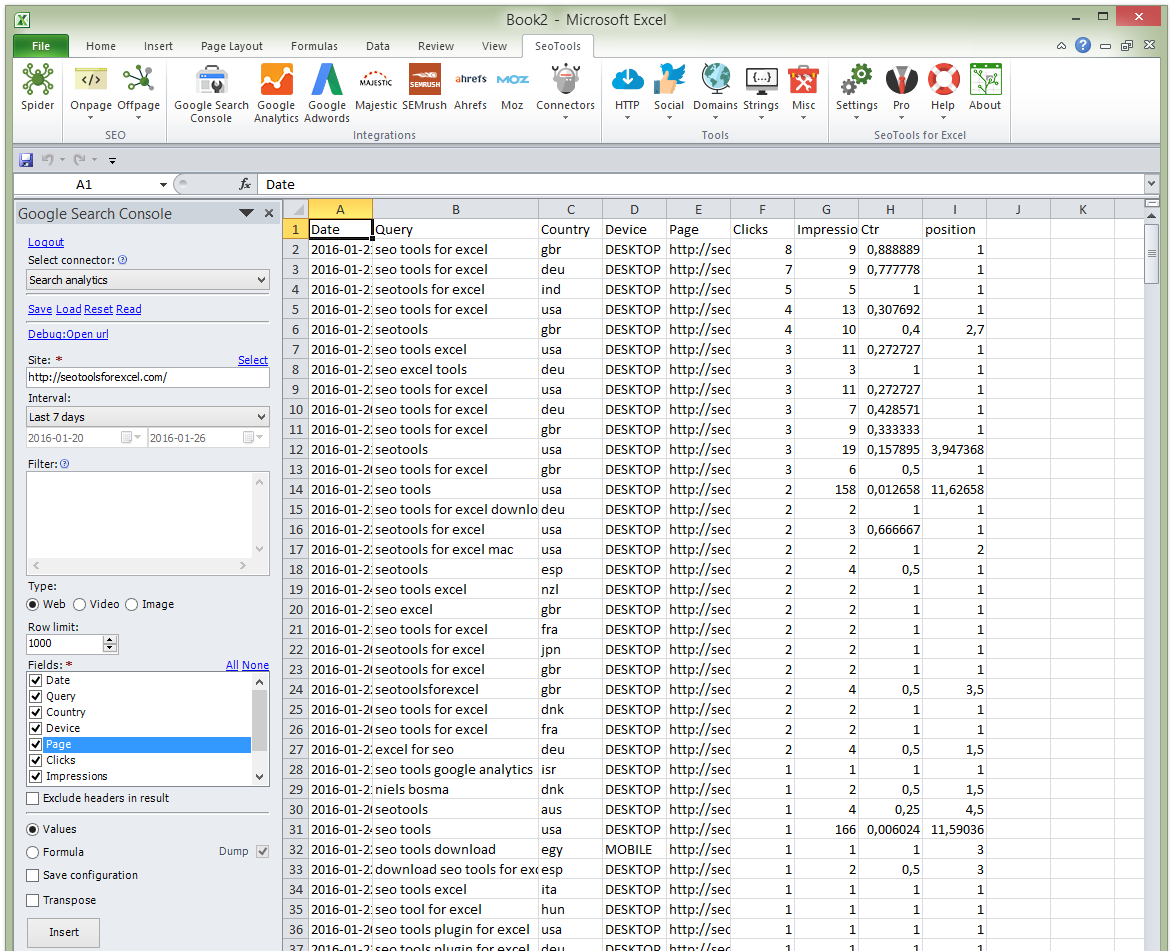 Time for a new release!
SeoTools now ships with an installer making installation and upgrades a lot easier!
Google Search Console
Google actually released a really good API for retrieving search data! Now you can access this directly in Excel with SeoTools.
Use Google's Search Console API & Pivot Tables To Supercharge Your Long-Tail SEO
Sistrix
First connector created by William! Implemented most of the Sistrix API. If you're a Sistrix customer, this is the connector for you.
PhantomJs Cloud
Using this headless browser SaaS you can scrape JavaScript-generated webpages in Excel!
Stay tuned for blogposts on how to use this new connector.
Other fixes
Simple Amazon search connector.
Little bit better support for retina displays (more work to come).
Fixed issues with Majestic authentication not being stored correctly between sessions.
Fixed broken WikipediaLinks connector.
Fixed some issues with Ahrefs authentication.
Created the Northwind connector as an example SqlConnector. Read more
Removed TwitterTweets connector as backing API is no longer available. Read more
Updated Google Analytics metrics and dimension metadata.
Majestic: EnabledResourceUnitFailover=1 for Index data. Read more
Ahrefs: Implemented "Backlinks new&lost" endpoint.
Majestic: New "Referring domains" command.
Fixed issue with external webpages (like Ahrefs login) not opening in default browser.