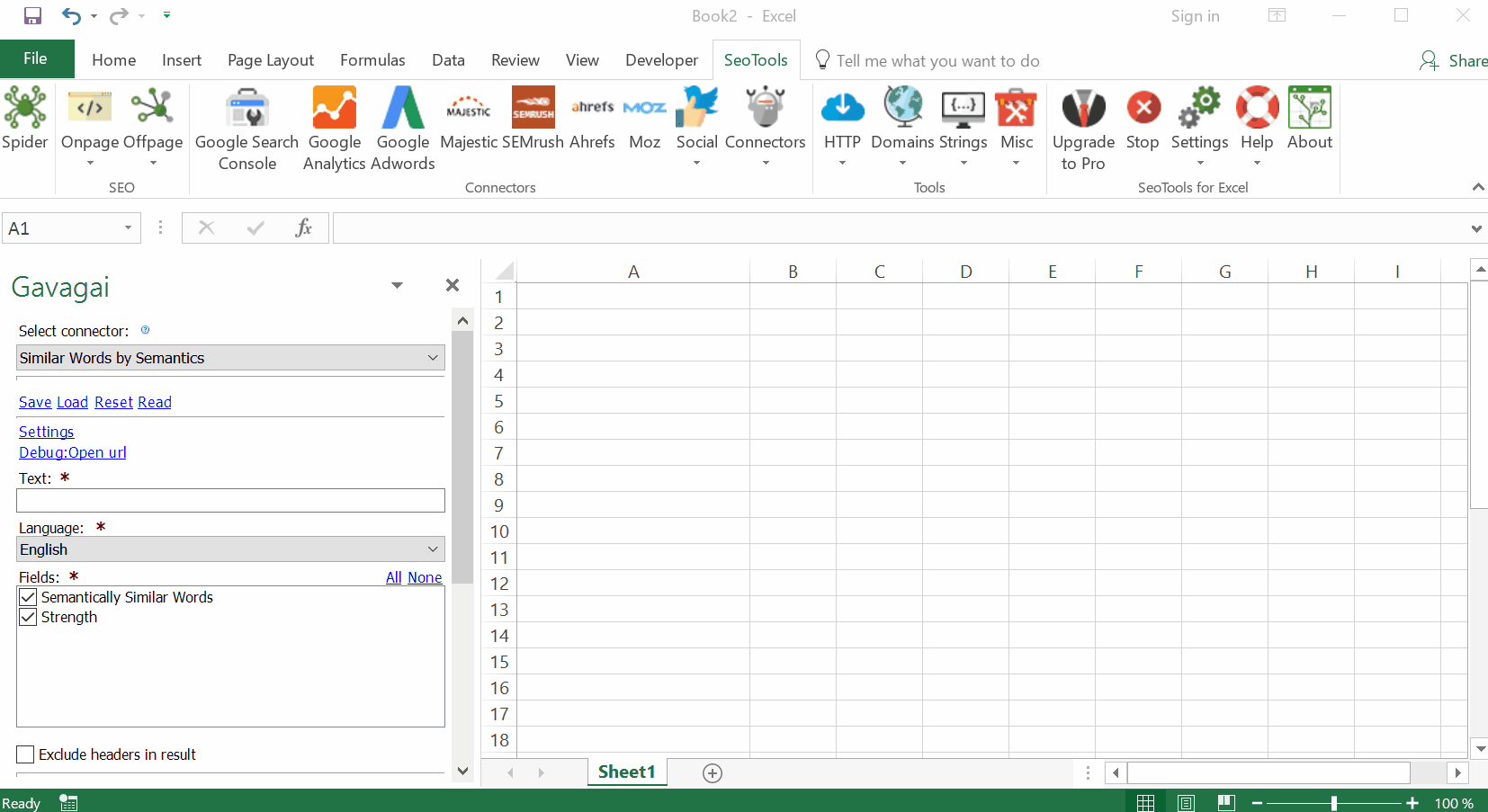 ---
Features
Frequency & Ranking - Get statistics of a word in the Gavagai living lexicon.
Similar Words by Semantics - Extract a list of semantically similar words.
Similar Words by Topic - Extract a list of topically similar words.
Similar Words by String - Extract a list of similar words by its string.
Words beginning with - Extract a list of words beginning with the given keyword.
Words ending with - Extract a list of words ending with the given keyword.
Tonality - Computes scores for eight tonalities of a given text. Available Metrics:

Positivity
Negativity
Fear
Hate
Skepticism
Love
Desire
Violence
---
Language Support
All Features listed above supports the following languages:
English
German
French
Dutch
Swedish
Norwegian
Finnish
Danish
Italian
Portuguese
Spanish
Russian
Polish
Czech
Hungarian
Romanian
Arabic
Hebrew
Latvian
Lithuanian
Estonian
---
Access
Add from Manager
The Gavagai Connector is available in the Connectors Manager in the top ribbon:


Head over to the Language Category and install Gavagai: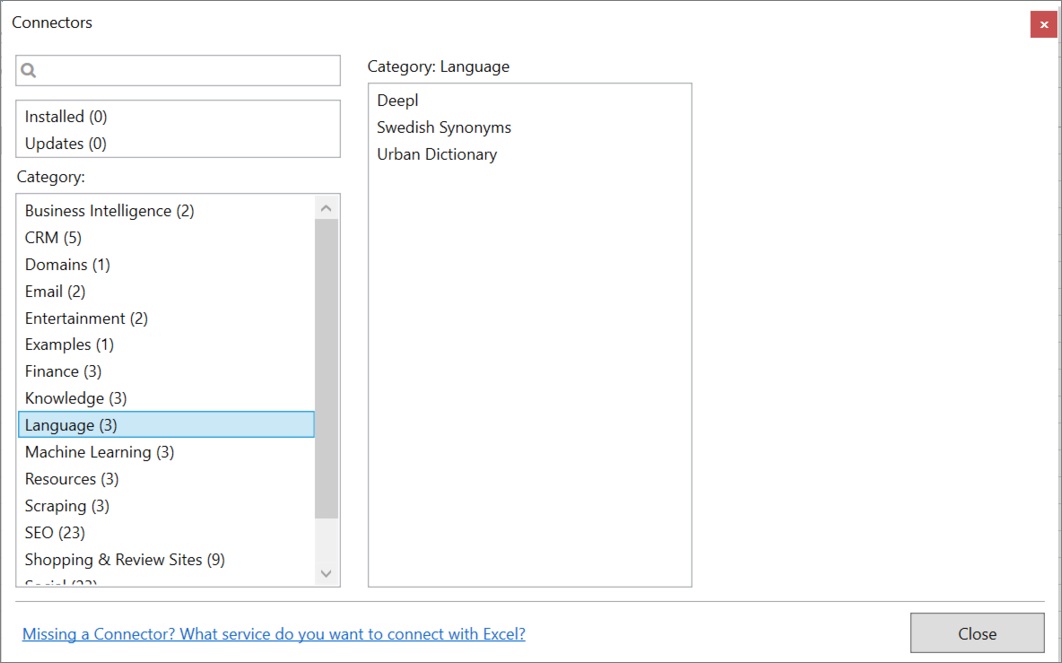 Get API keys
To use the Gavagai Connector you need an API key:
1. Sign up for the Free Plan.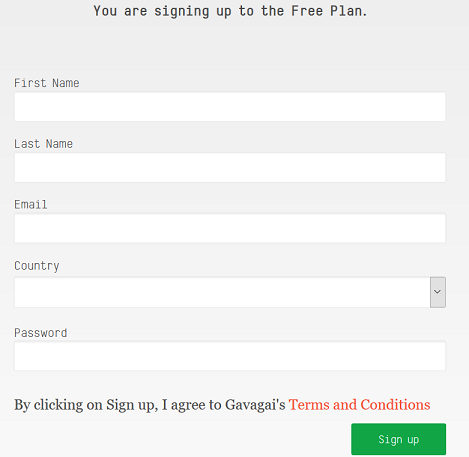 2. Activate your account from the comfirmation e-mail.
3. Login to your new account and copy the API key, located on the main page.
---
Contribute
This connector suite is open-sourced on GitHub.
---
See
Official Documentation
Resources
---