Access Etherscan in Excel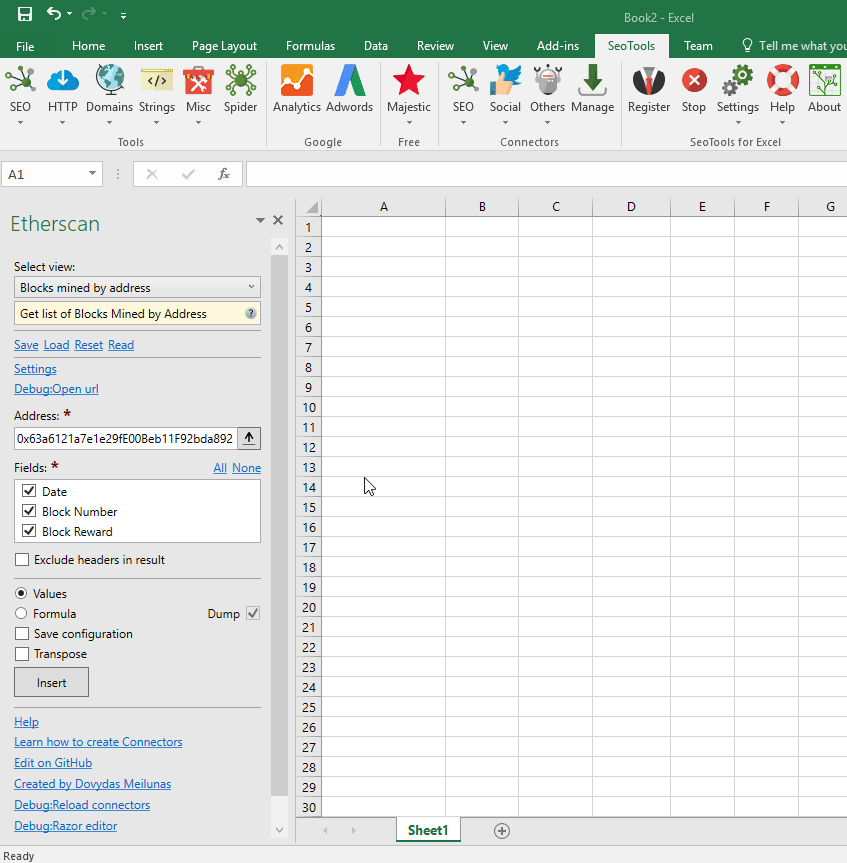 Etherscan connector retrieves useful Ethereum blockchain data such as Ethereum and ERC20 token balance, provided by Etherscan.
---
Ether balance
Retrieve Ethereum balance for multiple addresses (up to 20 at once)
Parameters
Addresses (one per line, 20 max) - ERC 20 wallet addresses
Fields
Token balance
Lists all tokens and balances from an ERC20 wallet
Parameters
Fields
NextPageToken
Name
Symbol
Quantity
Value USD
Value ETH
Change % (24hr)
Total wallet value
Total wallet value in ETH and USD
Parameters
Address - an ERC20 wallet address
Fields
Value ETH
Value USD
24hr change % (USD)
Global tokens list
Lists all ERC20 tokens, with price and volume
Fields
Name
Contract address
Symbol
Description
Price USD
Price BTC
Price ETH
Change Percent
Volume
Market Cap
Description
Blocks mined by address
Get list of Blocks Mined by Address
Parameters
Fields
Block Number
Block Reward
---
Access
To use the Connector you need to create a FREE Api-Key Token from within the ClientPortal->MyApiKey area.
Add from Manager
The Etherscan Connector is available in the Connectors Manager in the top ribbon:


Select the Finance category and install Etherscan: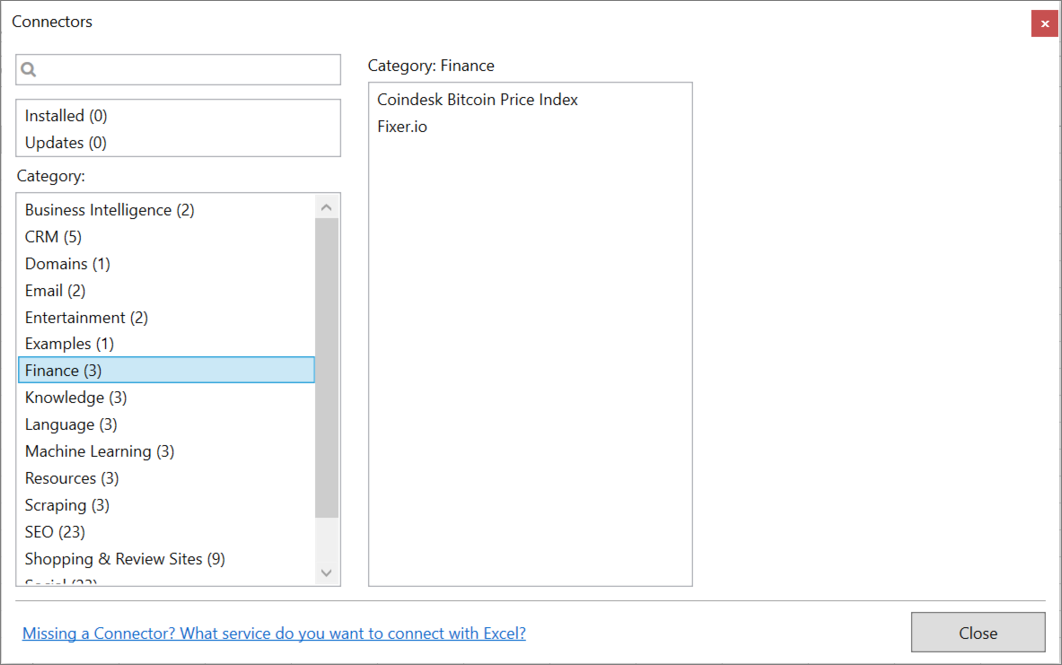 ---
Contribute
This connector suite is open-sourced on GitHub.
---
See
Official Documentation
Related Functions
---