Community spotlight: RocketMill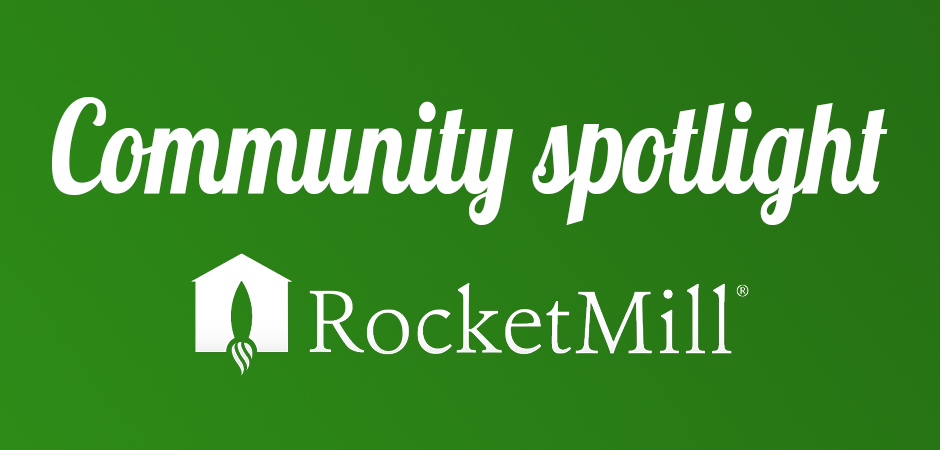 For digital marketing agency RocketMill, SEOTools for Excel has become a fundamental resource for saving valuable time logged against their clients.
We spoke to them about a few of the ways the tool improves their productivity.
Meet RocketMill
Sussex-based RocketMill emerged into the digital marketing sphere five years ago, beginning life as a team of just three and working with small SMEs.
Now, the workforce is 30 strong – with plans to expand further – and their client base has grown to include some of the UKs biggest brands.
From solicitors to sofas, car leasing to pest control, their clients span an array of industries. With their focus on rate optimisation, paid and organic search, SEOTools for Excel have proved an invaluable tool for the business.
Below they describe how and why the use SeoTools in their own words.
SEOTools for Metadata
At RocketMill, we find SEOTools' Onpage button a simple, but effective, method of saving time when pulling through meta titles and descriptions.
Our copywriters regularly improve and update metadata for clients, so this allows them to do so without having to look up the information manually.
To use this functionality follow these steps:
Insert the URLs of the pages we want metadata for into a column.
Add two additional columns for HTML title and meta description.
Select the first cell in the title column, hit the Onpage button and select 'HTML Title' before clicking the cell with the corresponding URL in it. *Then, simply drag the formula down the full list of URLs .
To pull through meta descriptions, we follow the exact same process; only selecting 'HTMLMeta Description' instead of title in step three.
SeoTools for Link auditing
Link audits are a huge part of our workflow, so we'll do as much as we can to save time here.
RocketMill use SEOTools regularly for this, particularly when accessing data from Majestic.
The process we follow is:
Open our link audit template in Excel.
Hit the 'Majestic' button within SEOTools to grant access to the Majestic API.
Copy all of the links we have grouped together from various sources. (Normally around 1,000 at a time though, to prevent Excel from crashing!) Each URL must be separated onto its own line.
We'll then paste links into an empty box named 'Url(s):' in the Majestic by SEOTools sidebar.
The following boxes must be ticked in the 'Fields' area: TrustFlow, CitationFlow, ExtBackLinks and RefDomains.
We also tick the 'exclude headers in result' box, as we have our own headers designed for each column.
Next, we select the appropriate cell for our data to be placed into and click 'insert' so SEOTools can populate the template with data from Majestic.
Each URL will then have a column for Trust Flow, Citation Flow, the number of external links and number of referring domains.
From here we can analyse each link and assess its quality, based on the data SEOTools has pooled together.
SEOTools for Reporting
We carry out weekly checks on our clients' progress and changes in metrics; key performance indicators including number of sessions and goal conversions.
To monitor the success of our SEO campaigns, it's essential to track this for all organic visitors to a client's site. SEOTools makes this easy, by allowing us to log into Google Analytics through Excel.
Each sheet contains three named cells:
ViewID: This is where we enter the numerical value of a Google Analytics view. (This is accessible in the Analytics web interface via, 'Admin > 'View Settings').
EndDate: This is the end of the seven day date range. Because we produce our weekly checks on a Monday, and want data from the previous seven days, this is set to: =TODAY()-1.
StartDate: This is the start of the seven day date range and set to: =EndDate-6.
Using the 'Dump' feature in SEOTools, we've built formulae to pull through different Google Analytics metrics. For instance, to extract last week's organic session count, there is the following Dump:
=Dump(GoogleAnalytics("ga:"&ViewID,"ga:sessions",StartDate-7,EndDate-7,"","","ga:medium==organic","",1,TRUE,FALSE))

In essence, this says: "Dump into Excel the Google Analytics value for sessions, from the view specified in cell ViewID, for the seven days prior to the day the worksheet is edited, and segment the data so only organic traffic is shown."
Whether you're a one-man team, or a growing agency like RocketMill, SEOTools turns the world's most powerful spreadsheet application into an invaluable weapon in the SEOs arsenal.