Access ContextualWeb in Excel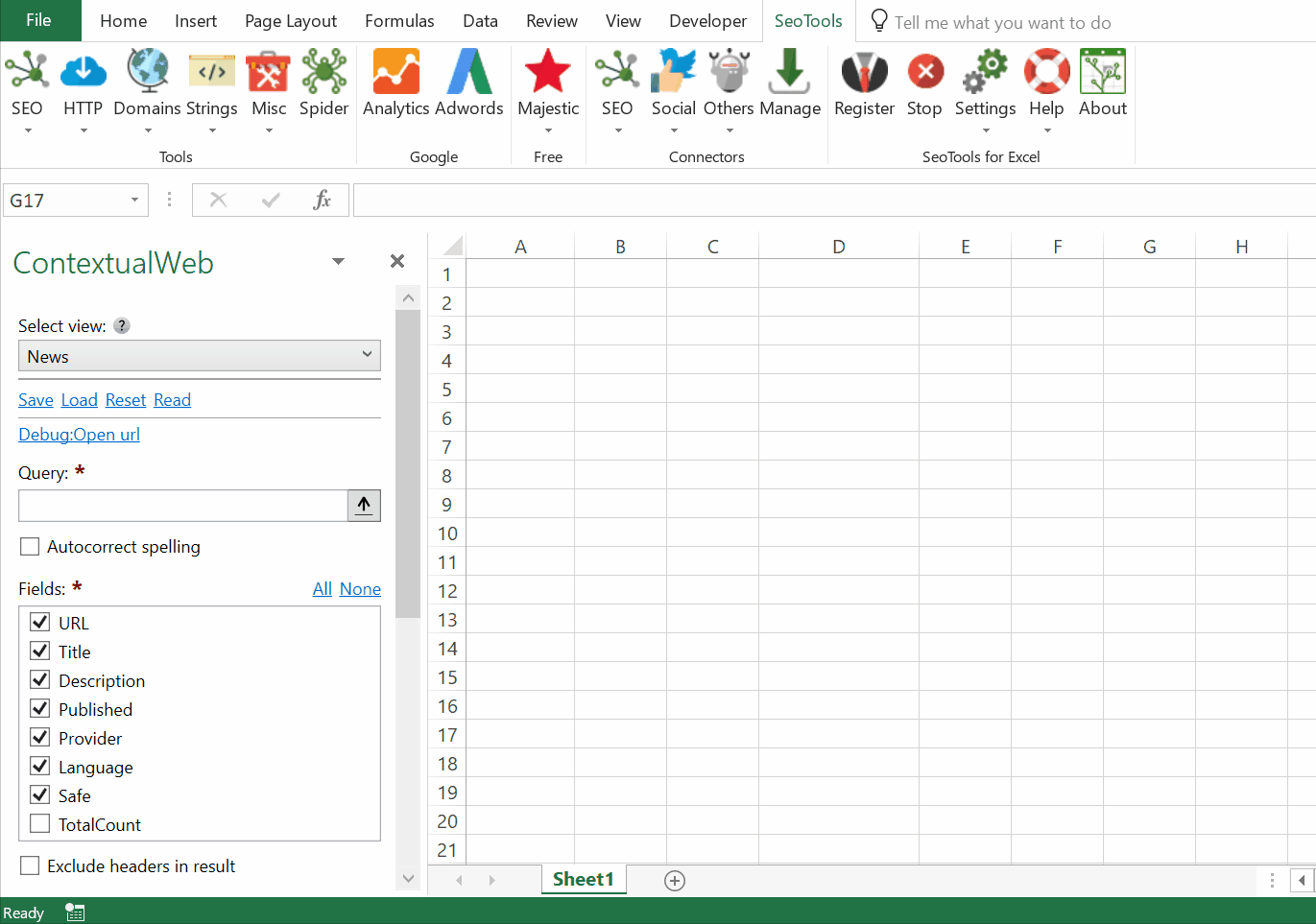 "ContextualWeb is an implementation of the memory system of the brain: It indexes web pages in a way similar to the way the brain indexes memories, forming a brain-like network of knowledge"
Web & News Search
Searches the entire web or only news articles by query.
URL
Title
Description
Published
Provider
Language
Safe (true/false)
TotalResults - Check this field to include the total number of web pages or news articles in the results.
Image Search
Searches for images based on query.
URL
Height
Width
Thumbnail link
Thumbnail Height
Thumbnail Width
Autocorrect Spelling
Enable this to automatically correct the spelling.
---
Access
Add from Manager
The ContextualWeb Connector is available in the Connectors Manager in the top ribbon:


Head over to the SEO Category and install ContextualWeb: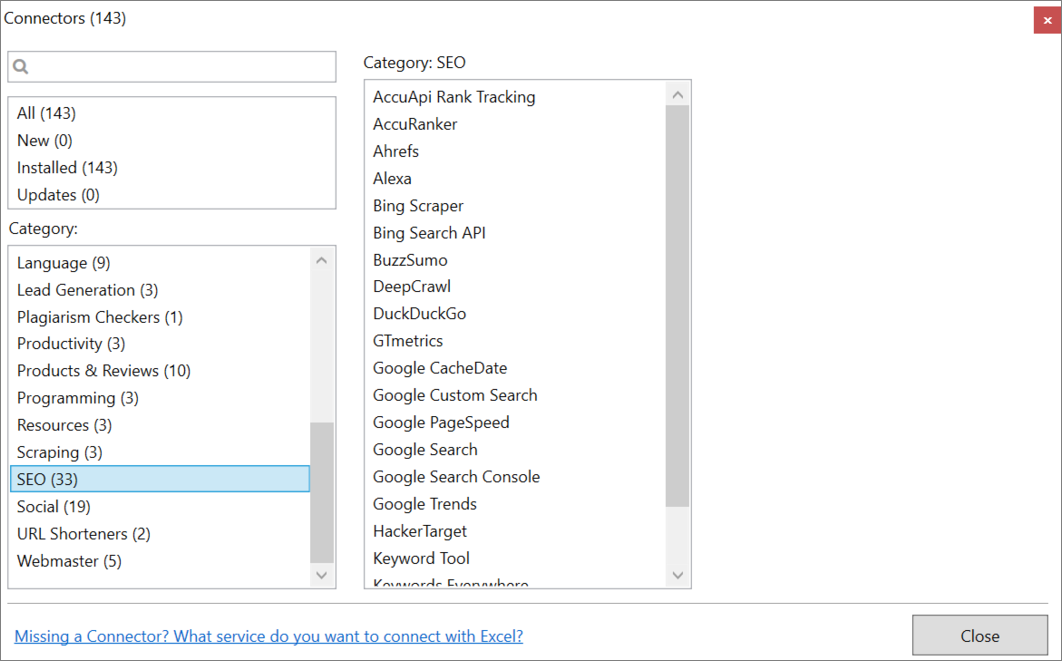 ---
Contribute
This connector suite is open-sourced on GitHub.
---
See
Official Documentation
Resources
---