Note: Scrapers has been replaced by Connectors from version 5.0.
Retrieve metrics like number of views and likes for a YouTube video as a formula in Excel.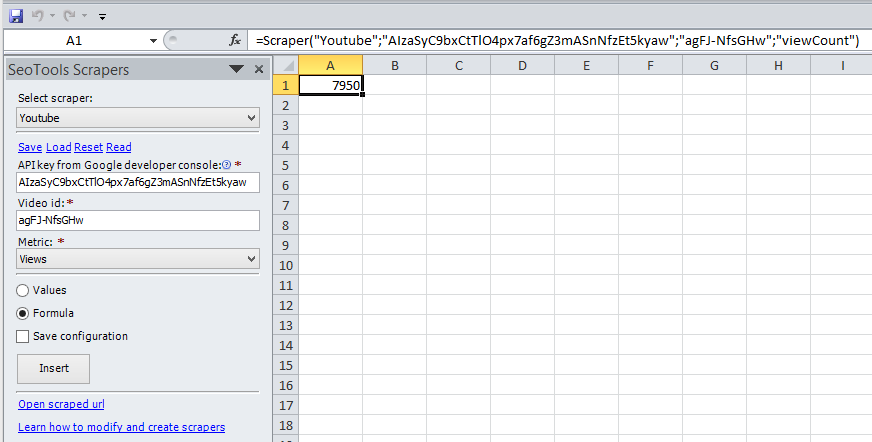 Available metrics:
Views
Likes
Dislikes
Favorites
Comments
API key
To use the YouTube scraper you need an API key from the Google developer console.
Go to the Google Developers Console.
Select a project, or create a new one.
In the sidebar on the left, expand APIs & auth. Next, click APIs. In the list of APIs, make sure the status is ON for the YouTube Data API v3.
In the sidebar on the left, select Credentials.
Use API key next to Public API access.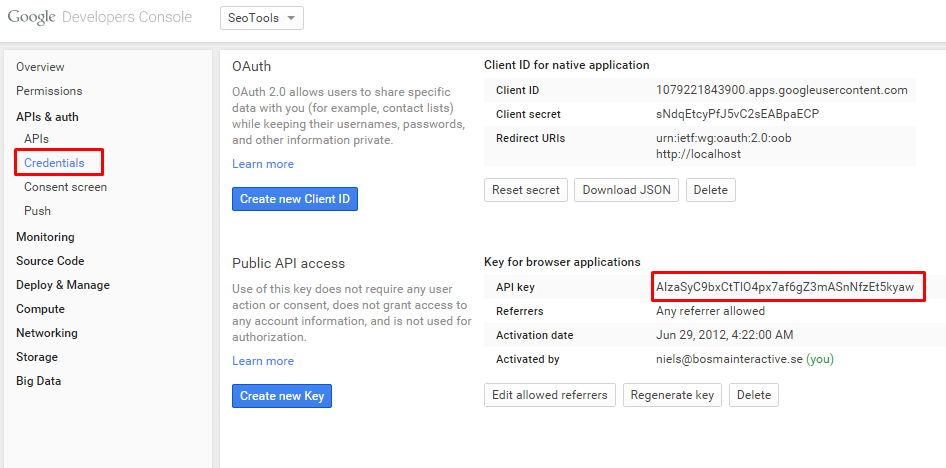 For additional instructions see Obtaining authorization credentials for YouTube Data API.
---